The Babuyan Group of Islands in Northern Luzon is a ring of five major islands and their adjoining rocks and islets. The islands may be reached by bangka from Claveria, Cagayan Province in mainland Luzon, or by ferry boat from Santa Ana, Cagayan. They are some of the most unchartered places in the Philippines.
Babuyan Islands are known for growing and trading of pigs or "baboy", hence the name. But the farmers in the islands also raise and trade cows, horses and other farm produce.
Babuyan Island or Babuyan Claro
Babuyan Claro is the northernmost island of the five, and is part of the town of Calayan in Cagayan Province along with Calayan, Camiguin, and Dalupiri Islands. It is a volcanic island, with Mount Babuyan or Smith Volcano towering at 2,257 feet above and Mount Pangasun or Babuyan Claro Volcano towering at 3,543 feet. While the rest of Babuyan Islands have stunning white sand beaches, the beaches of Babuyan Claro have grey to black sand, with lush vegetation on the background.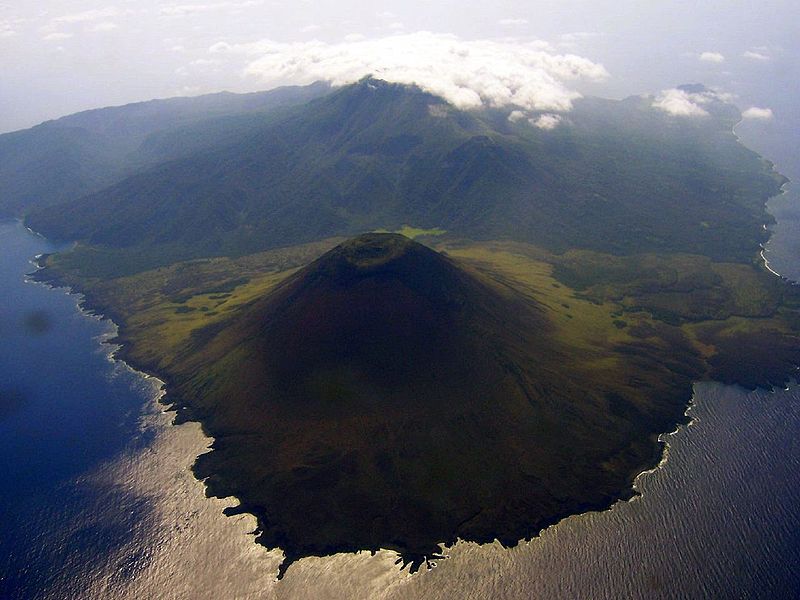 Calayan Island
Calayan Island is the largest of the Babuyan Islands, and it is where the major settlement is found. Although there are no hotels or proper restaurants in the island, there are home stays available and food is plentiful at around P150 a meal.  Calayan Island is famous for its white sand beaches, scenic coves, sea caves, and laid back environment.
Camiguin Island
In contrast with an island of the same name in Mindanao, Camiguin Island in Cagayan Province does offer the conveniences for mass tourism. What you see, is what you get – astounding, unadulterated natural beauty. The fishing folks here are a remarkable sight, doing what they do regularly, which is to fish and to interact with one another. The shorelines here are dotted with shiny pebbles and rocks as big as an adult person's head.
Dalupiri Island
Dalupiri Island in Cagayan Province is virtually a flat island with gentle slopes, and across it runs a 2.5-kilometer river called Manalong. It is densely vegetated, and the people here thrive on tilling the land and raising farm animals such as horses, carabaos, cows, and pigs. Other than farm animals, the island is a temporary home to migratory birds as well as exotic wildlife including the nankeen night heron, zebra ralle and the Philippine crocodile.
Fuga Island
Fuga Island is the only island of the five that belongs to the town of Aparri. The 626-feet Mount Nanguringan is the highest mountain in the island. The island is privately owned by Fuga Island Holdings. The island is ripe for day and night trekking, as well as for hunting coconut crabs and spotting deer.
It is possible to visit Babuyan Island without the aid of a travel agency, but it may be more organized if there was someone knowledgeable about the area to guide tourists, since it can be challenging to find places to stay and eat, as well as to hop from one island to another.
A seven-day tour around Babuyan Islands can reach more than $900 or P40,000 per person, which is a great value because it already includes all water and land transportation, meals for seven days, all related fees, camping gear and professional guide.