Going to Pagsanjan Falls in Laguna is a trip all on its own, where you get to choose between riding a boat or hiking. The former takes you on a scenic boat ride, while the latter takes you on a grueling yet rewarding adventure. This is because you need to hike from the town of Cavinti, go down some 500 steps and then two ladders to get to the bottom. The scenery you'll find at the end of your journey, however, would be nothing short of amazing.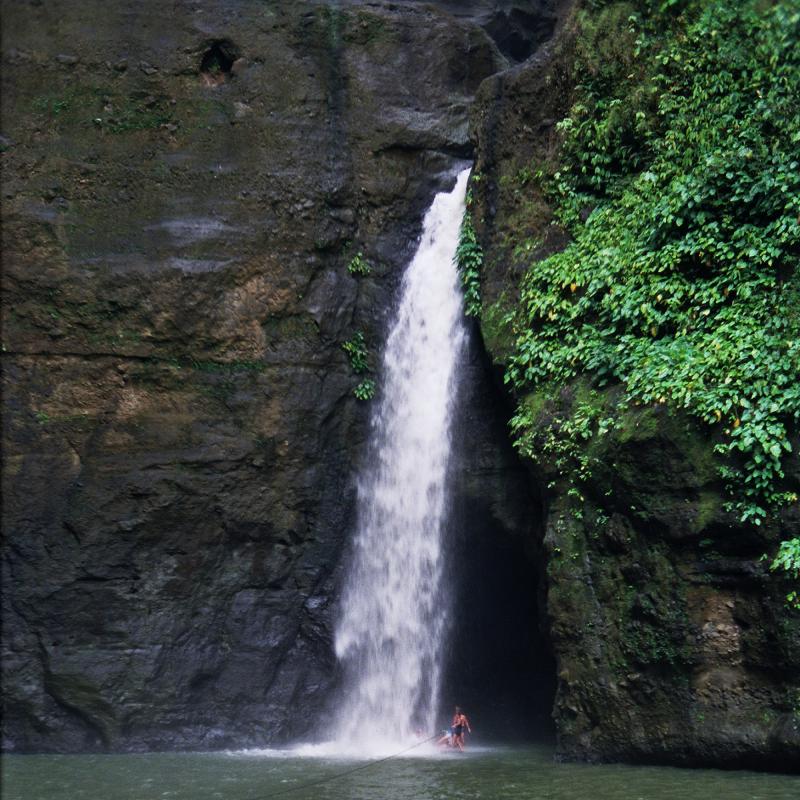 To make the most of your trip, however, follow the Viaje del Sol (Way of the Sun) rather than go directly to Pagsanjan Falls. This will give you a glimpse of the many sights to see in Southern Luzon, especially when you go on a road trip. This tour will take you to 3 tourist destinations: Laguna, Batangas and Quezon. Because 19 destinations comprise the Way of the Sun, you need to plot your itinerary in the most efficient way possible. Better yet, pick just one out of the three provinces, so you'll have time to explore it thoroughly.
Some of the sights you will see going to Southern Luzon includes:
Mount Banahaw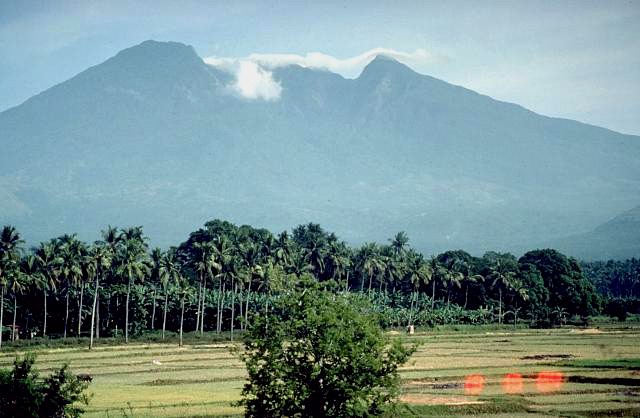 Located between Laguna and Quezon, this 3-peaked volcano complex is the tallest mountain in the Calabarzon region, and is also considered as the Holy Mountain. This makes visitors in Mount Banahaw a mixture of pilgrims and mountain climbers.
Lake Caliraya
This is an artificial lake that is 1,200 above sea level. It was created in 1939 and then developed to cater for various activities, such as bass fishing and other water sports. From Pagsanjan Falls, Lake Caliraya is just 30 minutes away.
Sitio de Amor
Sitio de Amor is a farm in Pablo City, Laguna that covers 4.5 hectares. The Balanga River passes through it, feeding a lagoon where people can take a dip. It boasts of a landscape made of solid rocks and greenery, and built by Igorots — the same people who created the Ifugao terraces.
St. James the Apostle Church
Built during the 18th century, St. James the Apostle Church is in Paete, known as the "carving capital of the Philippines". With this kind of reputation, it shouldn't come as a surprise that the church showcases the craftsmanship of the locals in Paete. From the religious images to the murals, everything is done by the locals.
Museo ni Cipra
Museo ni Cipra is the largest art gallery in Alaminos, Laguna. Hundreds of paintings, artworks and sculptures are housed within two art-deco buildings that make the museum a must visit. Some of the creations found in it are done by the owner and artist, Dr Cipra Camatoy. She earned the title Outstanding Solo Exhibition for some of her work — metal sculptures, acrylics and stained glass.
This museum in Laguna is in good company with other creative spots, such as Saranggola and Casa San Pablo.
The Forest Club
This is where environmentalists should be when visiting Laguna. The Forest Club is a nature sanctuary and training institution, intended for the recovery and renewal of Mother Earth. Located between the Banahaw and Makiling mountains, and set amidst tropical lowlands, The Forest Club provides the perfect venue for various nature-inspired activities. It can also accommodate team building, workshops, seminars and retreats.
These are just some of the things that you will find on your way to Pagsanjan. By driving your own car, rather than commute, you'll have more opportunities to visit and explore other destinations than those listed above.