A visit to the Philippines usually means heading to the beach or enjoying the mountains. But those looking for a theme park kind of adventure won't be disappointed with the collection of places to go to for the said activity. Here's a look at some of the best around the country:
Enchanted Kingdom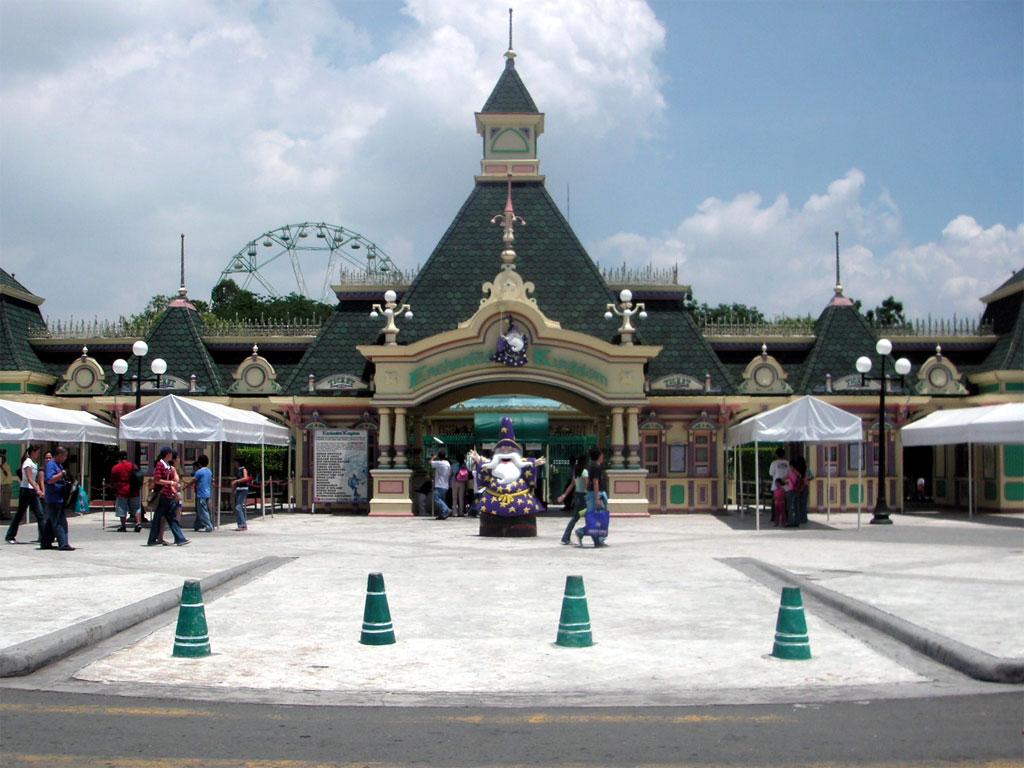 Usually just called by its abbreviation EK, this is one of the closest theme parks to Manila. Located in Santa Rosa City in Laguna, EK is just 39 kilometers from Manila and offers a wide variety of fun and rides. The outside of the park resembles Disneyland but the interior looks to be inspired by Universal Studios.
The park is divided into several zones:
Victoria Park – inspired by the Victorian Age in England. Entertainers and mascots frequent this area, and in particular, Eldar the Wizard who also serves as the mascot of EK.
Portabello – resembles Portobelo, a place in Panama where Spaniards hid the treasures of the Incas. Among the attractions here include the Rio Grande Rapids (river rafting ride), Pagpag: Siyam na Buhay (haunted attraction), Flying Fiesta (wave swinger), 4D Discovery Theater (4D film theater) and Disk-O-Magic.
Boulderville – prehistoric in theme with dinosaurs as main attractions.
Midway Boardwalk – inspired by Coney Island and features mimes, clowns and jugglers.
Brooklyn Place – designed after Brooklyn, New York and is mosly a theater and shopping zone.
Spaceport – inspired by sci-fi films and features the Space Shuttle Max ride.
Jungle Outpost – features jungle adventures like Jungle Log Jam.
Manila Ocean Park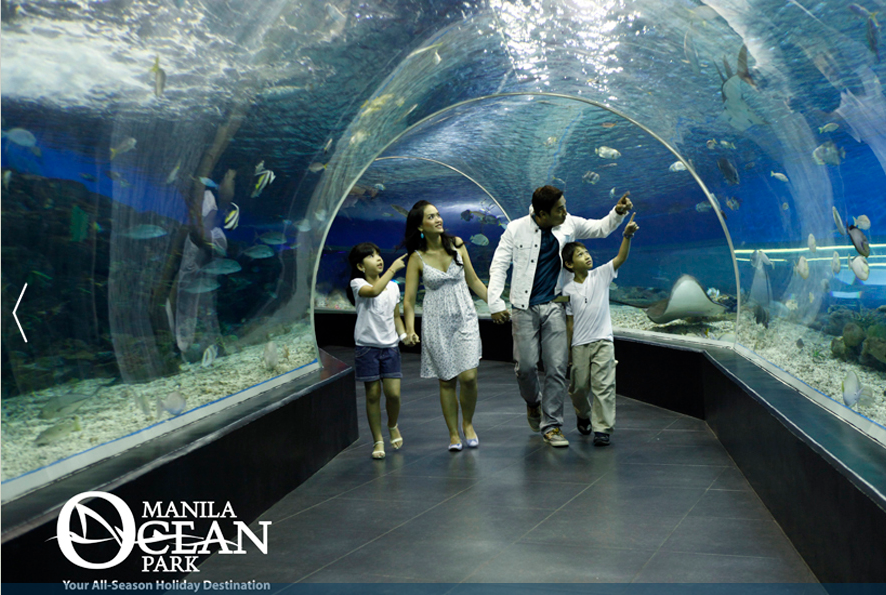 An oceanarium located behind Quirino Grandstand in Rizal Park. The park is larger than Sentosa Underwater World in Singapore in terms of floor space. One of the most interesting features of the park is the 25-meter long underwater acrylic tunnel.
The park is organized according to the following sections:
Agos (flow) – features a rainforest theme with tanks containing freshwater fishes.
Bahura (reef) – has artificial corals in 48 tanks.
Laot (fishing ground) – displays of big fish and Eagle-spotted rays.
Buhay na Karagatan (living ocean) – this is the curved tunnel mentioned earlier.
Kalaliman (the deep) – showcases marine animals found in deep Philippine waters.
Pagi (sting ray) – see a variety of rays.
Pating (shark) – features a collection of different species of shark.
Also in the park is a sea lion performance which opened back in 2010.
Manila Zoological and Botanical Garden
Home to more than 800 animals from close to 100 species. The most popular resident in the zoo is Mali, an Asian elephant who arrived in 1977 from Sri Lanka. Other animals featured in the zoo include: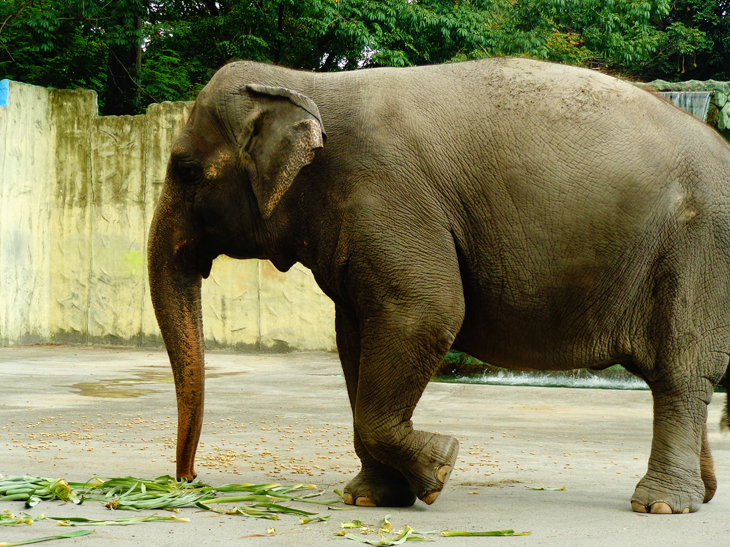 birds
Bengal tiger
crocodiles
monkey
bearcat
stump-tailed macaque
miniature brahman
reptiles
The botanical garden, on the other hand, features plant collections form the Philippines and South Pacific region.
Fantasy World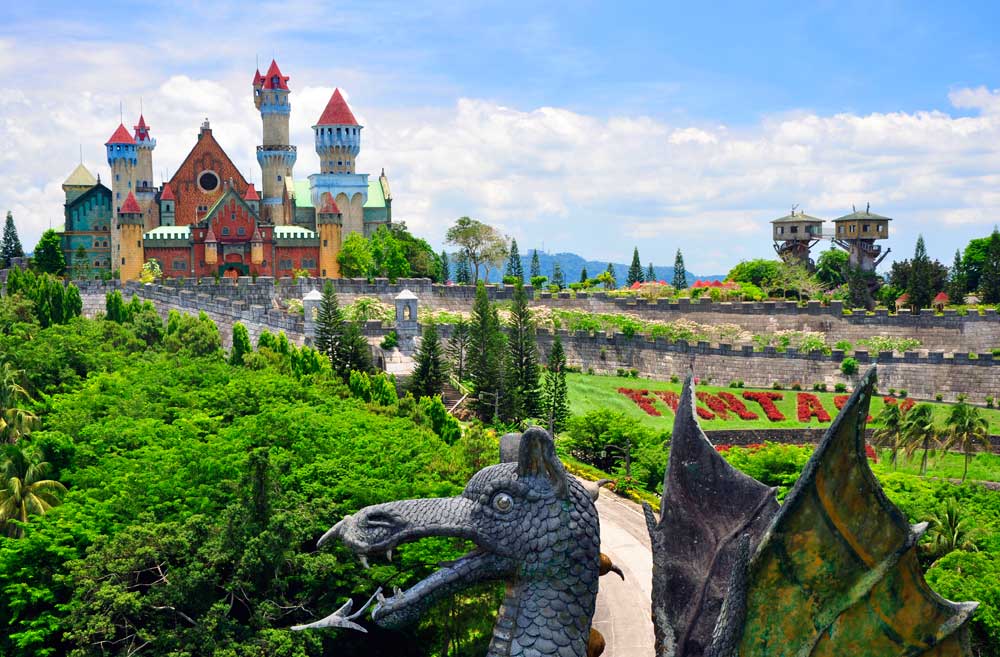 Located on top of a soft rolling mountain ridge in Tagaytay, Fantasy World overlooks Taal Lake and Volcano. Its primary objective is to be a membership club that will maintain a country club, amusement theme park and water park for its members. However, that plan didn't quite pan out.
So today, non-members can gain access to the grounds but for a fee. Nowadays, it's mostly used as a place for pre-nup photo shoots.
Ocean Adventure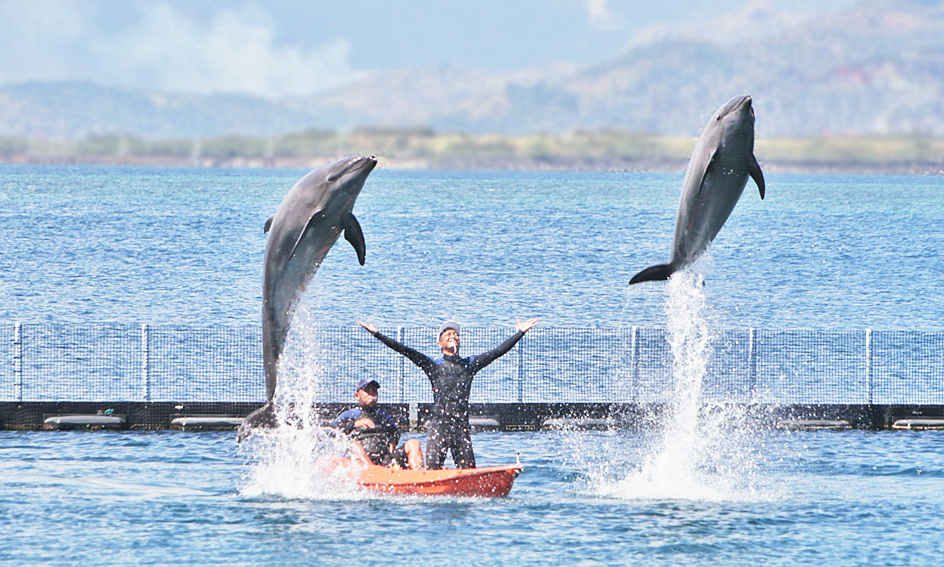 This is the only open water marine park in Southeast Asia where animals live and play in their natural environment. Located in Camayan Wharf, West Alanin Forest Area, Subic Freeport Zone (a former US Naval base), you get to see whales, sea lions and other sea creatures.