Real is a coastal town in Quezon province that is noted for its rural beach resorts. The town is a small one and is about 133 kilometers away from Lucena City, the provincial capital. The town is a popular destination for those looking for a getaway, but don't want to spend a lot. With Real being located closer to Manila than other beach destinations, it makes total sense to choose this option instead. Also, the town makes a wonderful destination for workers who can only afford to go on holiday during the weekend. All that said, the beach isn't the only thing that Real has got going on. So, without further ado, here are some of the top attractions you can visit in Real:
Pacific Recreation Kamp (PaRK)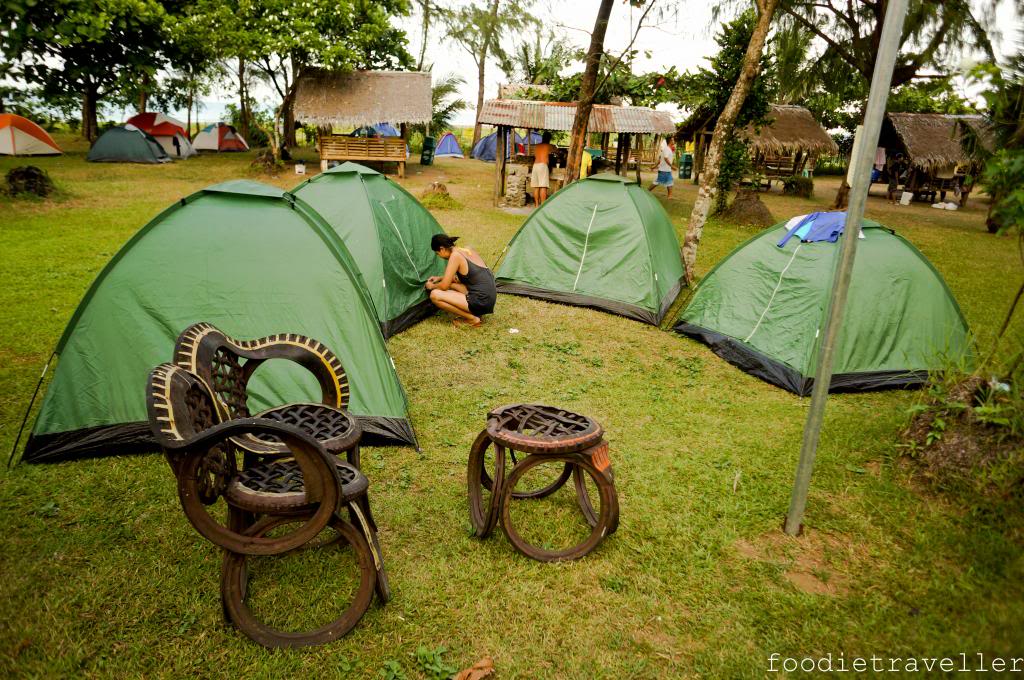 Just like it's name says, the place is a campsite. Here, you can rent tents and cook your own food. Or, you can have the staff cook for you in case you don't know how to cook but brought along some canned goods with you. Bear in mind that since it's a campsite, there are no electrical sockets available. However, if your any of your gadgets need charging, you can always have it charged by the ones in charge of the resort.
The Beaches
It wouldn't be right to just share one as being a coastal town, there's some nice beaches to visit. Although Baler or La Union would most likely be mentioned when you think of surfing in Luzon, the water activity is very much a popular activity in this town too. You can practice your surfing skills at the PaRK too.
Waterfalls, Lots of Them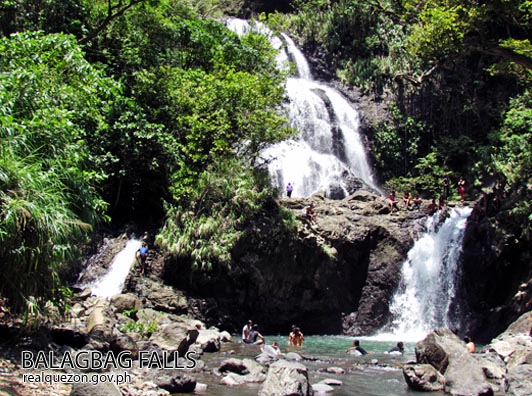 Real is home to a lot of gorgeous falls. One of the most popular is Balagbag Falls which is a two-tiered waterfall. Those brave enough can go up the second tier and drop down to the basin.
Kinanliman Falls
This requires a bit of exercise. In fact, it's a two hour trek through the Kinanliman River just to get to this one.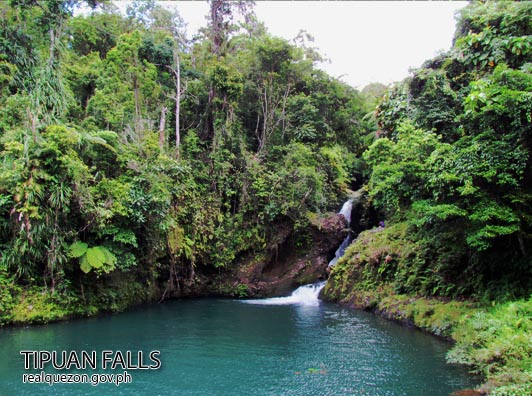 Tipuan Falls
It has the largest lagoon of all the falls in Real. Again, a bit of exercise as it takes about an hour to reach this spot.
Bagumbong Falls
Bagumbong Falls is just a 30 minute walk from the national highway. The falls got its name for the roaring sound of the water.
Malalago Falls
Malalago Falls is a hidden falls located in Barangay Tanauan.
Ngabngaban Falls
Ngabngaban Falls is a majestic waterfalls that can be reached through an hours walk. Getting to the top of the falls offers you great views of the Sierra Madre, as well as scenic views of the Tignoan River.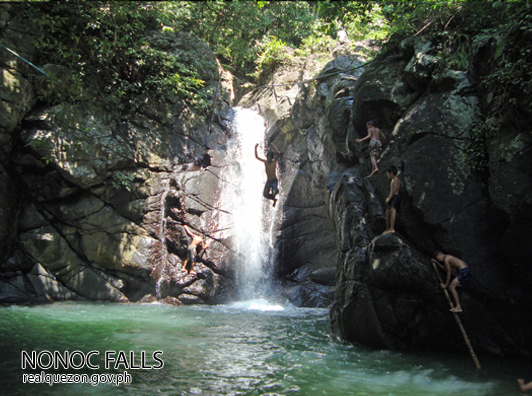 Other falls in the area include Nonoc Falls and Pinagminahan Falls.
Baluti Island
– about 10 to 15 minutes travel by small motorized boat.
A Little Real History 
During the early days of Spanish colonization, the Spanish forces that landed in town called the place Puerto Real. This was where galleons and ships were docked while nearby Infanta was the place were forces were stationed. Real was once part of Infanta, but an Executive Order signed by President Carlos P. Garcia in 1960 turned the town into a municipal district.
Getting to Real 
Riding a bus or driving your own vehicle are the best ways to reach Real. For those taking public transport, Raymond Transit has daily trips from Sampaloc, Manila to Real, Quezon. The fare will cost about P200.00.