SUBIC, Philippines – The recently concluded Subic Bay to Boracay Race and the Boracay Cup Regatta last February 16-22, 2013 was an astounding success. One of the most anticipated regattas will have sailors battle it out again for the next biggest Asian Yachting Event in the country – the Commodore's Cup Regatta to be held in Subic Bay on April 2-6, 2013.
"Cebu Pacific is proud to be the official carrier of the Commodore"s Cup Regatta. We look forward to seeing sailors from the Asia-Pacific region in CEB's trademark fun flights, and providing them a convenient way to go to sailing events in the Philippines," said Candice Iyog, Cebu Pacific Vice President for Marketing and Distribution.
CEB operates the most extensive network in the Philippines with 34 domestic destinations and hubs in Manila, Cebu, Clark, Iloilo, Kalibo and Davao. It offers 21 international destinations, namely Bangkok, Bali, Beijing, Brunei, Busan, Dubai, Guangzhou, Hanoi, Ho Chi Minh, Hong Kong, Incheon (Seoul), Jakarta, Kota Kinabalu, Kuala Lumpur, Macau, Osaka, Shanghai, Siem Reap, Singapore, Taipei and Xiamen.
"Cebu Pacific has become endeared to the sailing community as the "Yachtie Friendly Airline" that supports our prominent Regattas and proves that Sailing is More Fun in the Philippines", added by SAGS Co-Chairman and The Lighthouse Marina Resort President, Jun Avecilla.
A quality number of Grand Prix Race Yachts in the Racing Class & Cruiser Racing Class that are regular participants of the Asian Yachting Circuit, (aside from the avid Cruising Class racers) both local and in nearby southeast ASEAN countries partake in this acclaimed annual competition for its exciting and adventurous races it offers. Through the regatta"s Official Carrier, Cebu Pacific, sailors from the Asia-Pacific region can conveniently take part of these sailing events here in the Philippines since Cebu Pacific flies from Hong Kong, Singapore, Bangkok and Macau direct to Clark.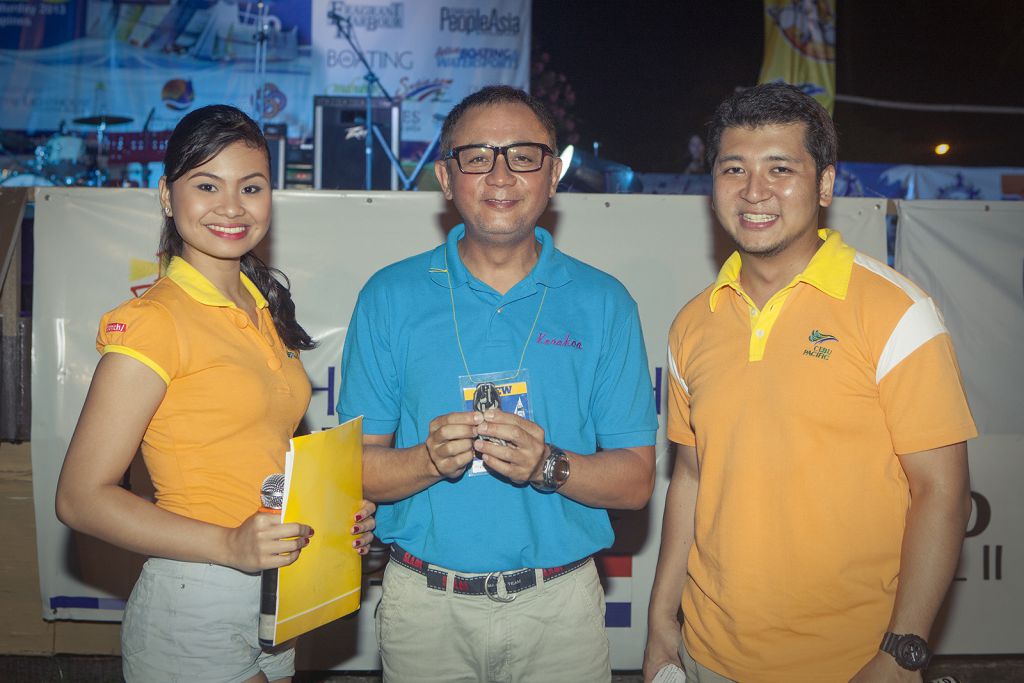 Cebu Pacific is the largest carrier in the Philippine air transportation industry, offering its low-cost services to more destinations and routes with higher flight frequency within the Philippines than any other airline. Between 2013 and 2021, Cebu Pacific will take delivery of 51 more aircraft: 17 Airbus A320, 30 Airbus A321neo and 4 A330-300 aircraft orders. The airline is set to launch its long haul flights to Dubai on October 2013. This year, the airline is set to start Cebu- Camiguin flights this month, and Cebu-Masbate flights in June 2013.
With each successive race throughout the last several years, the Commodore"s Cup has become bigger, better and one of the most coveted in Asia. The loud whistle of the horn will spark off Subic Bay with four days of windward/leeward and passage races conducted by the Saturday Afternoon Gentlemen Sailors (SAGS) together with its prime movers, The Lighthouse Marina Resort and Watercraft Ventures Corp. under the auspices of the Philippine Sailing Association with the help of Subic Bay Metropolitan Authority. Hand in hand with Cebu Pacific, they continue to promote sports and build this country as a top sailing and tourist destination.
The Commodore's Cup Regatta 2013 is supported by:
Subic Bay International Terminal Corp (SBITC), Cebu Pacific , PLDT Subictel, San Miguel Corp, Tanduay, Liquid Xperience, Sperry Topsider, Aquamundo, Broadwater Marine, TIEZA, and SBFCC
Media Partners:
The Philippine Star, Solar Entertainment"s:ETC, JackTV and 2nd Ave, C! Calibre, Billionaire, BusinessWorld, Highlife, PeopleAsia, Mabuhay Magazine, Asia Pacific Boating, Fragrant Harbor, Expat Newspaper, Expat Magazine, OneSport, Subic.com, Subictimes.com, Subicupdater.com and Active Boating & Watersports