Have you always dreamed of joining the elite club of private jet travelers? Most of us are accustomed to commercial flights, with all the waiting and headaches it entails, but traveling private is another experience altogether. No more pre-set schedules, checking bags, endless queues, delays, and screaming babies on board. By booking a private jet, you're offering yourself a chance to travel in the utmost convenience, style, and comfort. Now, whether you're flying off to Europe on business or surprising your spouse to an exotic destination for your anniversary, here's how boarding a private jet truly is a one-in-a-lifetime experience.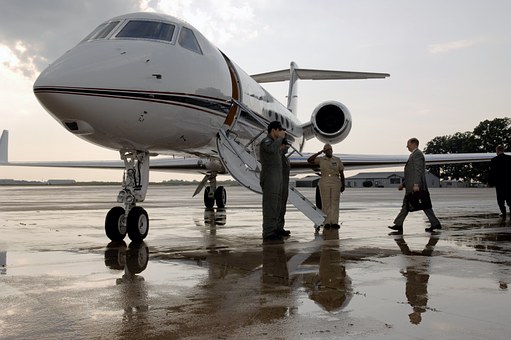 Exclusiveness
For starters, a prime reason why private jet travel is growing so popular is that it allows for a truly exclusive flying experience. In many ways, being able to travel privately is a symbol of personal success and professional achievement. Rather than buy an expensive shiny car, a good number of people will prefer to save that money to enjoy a luxurious flight, whether for business or leisure purposes. After all, what good is wealth if it cannot be spent well?
Convenience
Let's face it, flying with a commercial airline is anything but convenient. You must arrive at the airport at least 3 hours before your boarding time, get in line to check your luggage, again for a passport and security check, etc. In contrast, as the experts at bitluxtravel.com rightfully explain, flying privately is infinitely more time and energy-saving. You get to set your own departure time, have a dedicated queue to avoid mingling with other passengers and enjoy access to private lounges. With some bit of research, you'll find a renowned 5-star service to make your dream of flying private a reality!
Unparalleled Comfort
All private jets pack a host of onboard amenities that anybody would wish for while flying. Aside from plush, comfortable leather seats and plenty of leg space, your own private charter will come with luxury finishings, a furnished bathroom, temperature control, onboard WiFi, and an entertainment system. Depending on your budget and the size of the jet, you could even have access to a bedroom suite! So, whether you want to get work done, watch a movie, or simply relax onboard, a private jet will surely have you covered on all fronts.
Upscale Service
Flying private would leave something to be desired if it didn't offer impeccable, first-class service. Awaiting you onboard will be an experienced pilot, his copilot, along with a dedicated cabin crew team to attend to your every need and make sure you enjoy a memorable experience. Also, forget about bland meal trays; private jet travelers are offered a variety of exquisite, Michelin star-worthy dishes on board to satisfy your taste buds. Without forgetting a selection of fine wines and spirits, of course!
Ultimate Privacy
Do you dread getting on a crowded flight because of the promiscuity with other passengers? Flying can be stressful enough as it is, so there's nothing more bothersome than feeling cramped, having someone kick your seat, a screaming baby, or making unwanted conversation. Chartering a private jet should remedy these common apprehensions. Onboard, you'll have the entire cabin to yourself, your spouse, family, and friends. It's most definitely worth the expense.
Safety
It's been established that air travel is significantly safer than driving around in a car or riding a motorcycle. Just as with larger aircraft, small and medium-sized private jets undergo thorough checks before every flight to answer strict protocols. Pilots and cabin crew staff are professionally trained not only to deliver upscale service but also to ensure your safety on board. So, no worries about a flight malfunction mid-flight!
A Faster Trip
Since they're significantly more compact and less heavy than commercial airliners, private jets can get you to your destination much faster. Whether it's a domestic and international flight, you can expect to save a lot of time not just on checking time, but also on the duration of the flight. All in all a very convenient option when you want to travel on short notice or around busy holidays.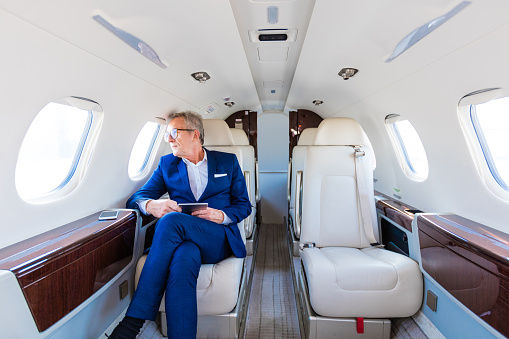 All things considered, nothing beats the convenience of traveling aboard a luxury private jet. Not only will you be in control of your departure time, but you'll also enjoy an exclusive flight experience with tailored service, comfort, and total privacy. Regardless of the destination or the purpose of your trip, chartering a jet is a guarantee for a unique and memorable experience. So, take advantage of decreasing prices, and be sure to conduct research on different private jet providers to find your most convenient and competitive option. Safe travels!