Golf may seem intimidating to the uninitiated. There are the rules, the lingos, and the different kinds of clubs. However, contrary to what most people new to golf would expect, golf is a laid-back and enjoyable sport once you get the hang of it. Learning golf can be tough if you think of being on the same level as the pros right away. Golf is ideally learned step-by-step and at a leisurely pace, picking up useful knowledge as you go. You also need to take a systematic approach to how you will train yourself in this sport.
Here, we will share some of the basics about golf that you need to know about to help you appreciate and enjoy the game more.
Know About the Proper Equipment
While most guides would go directly to the techniques, we consider the proper equipment as an equally essential factor that you should be aware of, especially if you are starting to golf. We mentioned earlier that it is ideal to learn golf gradually and focus on different areas of your playing style. Starting with the basic equipment is a wise decision, as it takes skill and experience to handle advanced golfing equipment. There's nothing to worry about with choosing basic golf drivers for those starting out in golf. Pros suggest that you go for a driver with more loft angle, having at least 10 degrees of loft. The same can be said for fairway woods, where you should start with a 17-degree loft angle.
Start with a Few Clubs
You may often see pros bringing a golf bag full of clubs and pieces of golf equipment but that doesn't mean you should bring that many when taking your first practice swings or lessons. While it's true that you can bring up to 14 clubs, you don't have to bring all of them when you are starting. Start with a putter, a driver, a sand wedge, and a fairway wood. You can include supplementary clubs such as a pitching wedge, a 6-iron, and an 8-iron club. Remember that you are starting golf to learn and not to impress, so start with the essential clubs that are comfortable to use and can help you get the ball airborne and improve your distance.
Try Using the Clubs Before Buying Them
Being comfortable with your equipment is essential when playing golf, so make sure to try out the clubs that you will be using. If you are a beginner at golf, you can go to a driving range or a large golf shop and try out a few drivers and a regular-flex and stiff-flex-shaft 6-iron club. Get a feel of which clubs are easier to control and can get the ball in the air with ease. Ask the salespeople for recommendations if you are not sure what to pick. Generally, they would recommend woods that have more loft to promote consistent ball contact and advise that you get a club fitting once you are comfortable with your swings and form.
Know the Rules Surrounding the Golf Ball
Aside from getting the proper equipment, there are several rules about the golf ball that you should be aware of. As much as possible, you should use one ball to finish a hole, but you can use another ball if you lose a ball during the game. Make sure to tee up behind the line marked by tee markers. If your ball falls off the tee before you swing your club, it will not be counted as a shot and you will have to put it back. However, if you swing and miss the ball, it will count as one shot, whether the ball moves or not. Once you get the ball moving, you have to play it as it lies and not hit it while it is still moving. There are still rules about the ball that we may not have included, but starting with the basics can help you play without trouble.
Take Golf Lessons Immediately
Do not be worried if you do not know much about golf. It is even a good thing, especially if you are new to the sport. It means you have not developed bad playing habits. Getting an excellent coach to teach you lessons can help you start in a positive direction. Have a certified coach or PGA professional teach you the proper playing habits. Even if you are starting fine, seek instruction nonetheless to have your coach affirm what you are doing right and how you can improve your play further. A dynamic coaching experience is one where you don't only seek instruction when you're having a hard time but also when your form and play are great.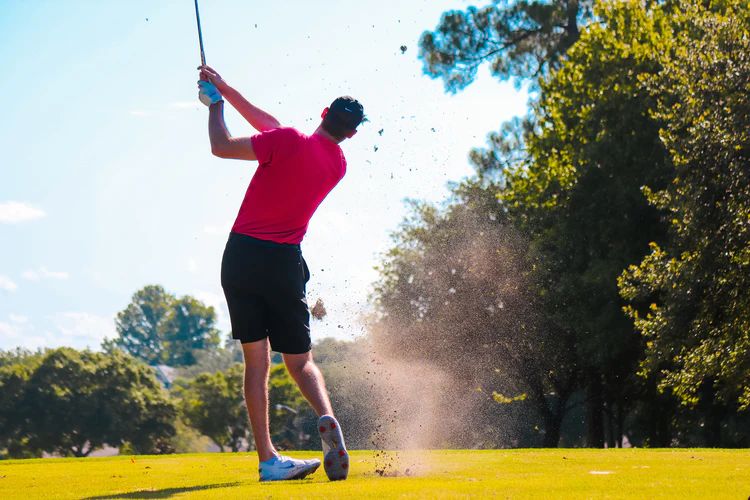 Golf is a challenging yet fulfilling game once you get the hang of it. Knowing the basics about gold can help you gain a stable foothold in your journey towards learning the sport. With the proper equipment, training, and playing style, you will soon learn to love the game and be an accomplished golfer.