When we think about the word "travel" it often brings to mind excitement and new experiences. When you travel, the possibilities are endless. You can explore new cities, visit ancient historical sites, get lost in forests, relax on the beach…the list goes on and on! But there can also be preparations that come with this. One of those is packing your bags for what is to come!
1. Carry-On
When packing for a trip, most people focus on what they're going to pack in their suitcase, which is normal. However, preparing a separate carry-on for all the things you might need on your flight is equally important. As it's pointed out at therawear.com.au – long flights can get pretty uncomfortable, so having a few essentials, including compression socks, with you is always a good idea. Everyone's feet get a bit swollen on a long flight, and compression socks are known to keep the blood flowing and help stop your legs or feet from getting swollen. They can make a great addition to your trip if you plan on hiking or walking around for long stretches during the day.
Also, a neck pillow and a book might be of great help to you. Noise-canceling headphones are also a great idea, and having a sweater you can easily take on and off can be of great help too. Think about what you might want to do during a flight, and what can make you more comfortable, and pack those things!
2. Plan Your Outfits
On your next trip, it's always good to plan ahead when it comes to the outfits you'll be taking with you. This way, instead of packing many different things and not knowing what to wear for what occasion, you can simplify the process by picking pieces that will work in multiple ways, depending on the occasion. Bringing a blazer or cardigan is always a good idea, as is choosing pieces that are versatile. For example, you can have a dress that can be worn both for a nice dinner out, as well as for a day exploring the city. Try and create outfits that can be dressed up or down with a few simple tweaks to make the most out of your packing space. When it comes to shoes, choose your shoes wisely. Wear the most comfortable ones, because you'll be doing lots of walking! You can also think about wearing flats or sneakers that have a dressy feel to them instead of high heels, for example.
3. Roll Your Clothes
When you pack your clothes, trying to squeeze as many outfits into your bag as possible, remember how much easier it will be if you roll your clothes instead of neatly folding them. Rolling your clothes is a great way to save space, and make the most out of what little room there is in your bag. Keep in mind to roll your clothes starting at the bottom and work your way up, so that you use as little space as possible when packing them! This goes for all types of clothing, such as skirts and dresses, too. It's never a bad idea to hang your clothes while traveling – it can really save you some room! The best way to do this is by hanging your shirts or dresses on hangers, folding up your pants, and tucking them into the bottom of your bag. This prevents wrinkles too!
4. Pack For The Occasion
When traveling, the world is your oyster. This means that packing for all occasions can be a tricky thing. Packing for a beach vacation will likely require you to pack differently than if you were going on a skiing trip, as well as packing apparel that is weather appropriate. Going on a business trip? There's different clothing required for this occasion compared to if you were going on a vacation. Of course, depending on the length of your trip, you might need more clothes than if you were only staying for a few days. Try and pack according to what the weather will be like during the time that you're gone – it's always better to be safe than sorry!
5. Label Your Bags
Labeling your bags is always a good idea when it comes to traveling – especially if you're dealing with more than one bag. Labeling your bags in the following way might be convenient: number them, and add a separate color for each person in your party. For example, red might be for you, blue for your partner, and yellow could be for the kids. This can make it really easy to spot your bags in a crowded airport and can save you time on the luggage carousel. Of course, don't forget to add your name to your luggage as well! It might seem like a hassle, but labeling your luggage can make an enormous difference.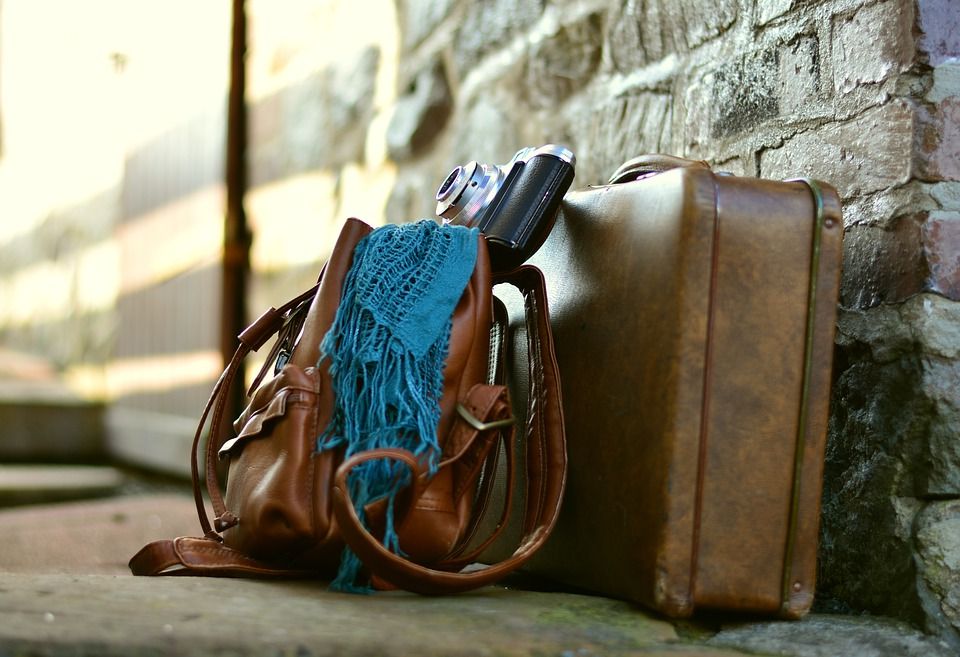 Packing for trips is always an exciting undertaking, but it can be overwhelming at times. If you remember some of these tried and true methods on your next trip, you might find that packing becomes not only easier but also more convenient. Packing only what's necessary, as well as making sure that you plan ahead of time for all of the outfits you'll be taking, will help you save time and space! The more organized your packing is, the better off you'll be.