Tropical islands, though remote, are by far one of the most beautiful places on the planet. With their breathtaking wildlife and astonishing vegetation, they are the perfect resting place if you are in need of some vacation. Now, the catch with these places is mostly their location and how to get to them. Most of them are part of a wider archipelago and are frequently entirely cut off from one another, making travel by land and air difficult. Therefore, if you are an adventurous soul and would still like to visit these great places, below we'll discuss why buying a yacht might be a great investment, providing you the possibility to explore the wonders of nature.
You'll acquire some expertise
Now, it seems a little presumptuous to buy a yacht and most people would probably agree, but the pros precede the cons as it gives you a unique opportunity to learn new skills, abilities, and expertise. First of all, you'll become a plumber as every yacht comes with a sewage system and water supply system, and let's not forget the kitchen. While you are in the kitchen you might even learn how to prepare a meal or two, as visiting all those places will surely make water run down your mouth. If this seems like a lot, do not panic as you can always hire someone to do the job, yet the process of you learning these skills is an experience you would never have otherwise. Furthermore, sailing classes are extremely affordable nowadays, with offers you could hardly resist. It definitely is worth a try.
Approachability
As mentioned previously the greatest problem with tropical islands, and one of the reasons why they are called tropical is their approachability. Firstly, their remote location makes it impossible to find an airport nearby and you would have to cross a far greater distance with probably several stops.
Then again, as most tropical islands are a part of a greater system, getting to them by car is only possible with existing infrastructure, but assistance from local fishermen is the only thing that would get you near enough. With sharp and rocky coasts, and often narrow ways between islands, the best option might be a superyacht, something completely new on the market. The futuristic look and features are a combination offering everything you need to make your vacation unforgettable. Half yacht half submarine, it is an amphibian, providing the luxury of a yacht with pools, helipads, and all the extra room you need with the addition of an amazing feature. It turns submarine when needed, making it more than easy to navigate through narrow pathways, and getting extremely close to the shore.
Like in a movie, it closes up and seals all the access entrances, making it impossible for water to get in. And let's not forget that the possibility to look through the window while submerged in water is always there, allowing for an extraordinary view.
It comes at a cost
The title might be a little misleading, as we highlight the affordability of buying a yacht. In the event of an accident, insurance covers the majority of the damage, not all of it, but a significant portion of it. The expense of maintenance is a little high, but most of the things that need to be maintained can be done by oneself, and spare parts are less expensive than one might think. It is somewhat similar to having a car, with the major difference being the freedom and overall experience sailing gives. Also, if you are an adventurous soul and love exploration and traveling, have in mind that yachts provide greater comfort and luxury than any car. And with ports around the world, finding a spot to park won't be much of a challenge.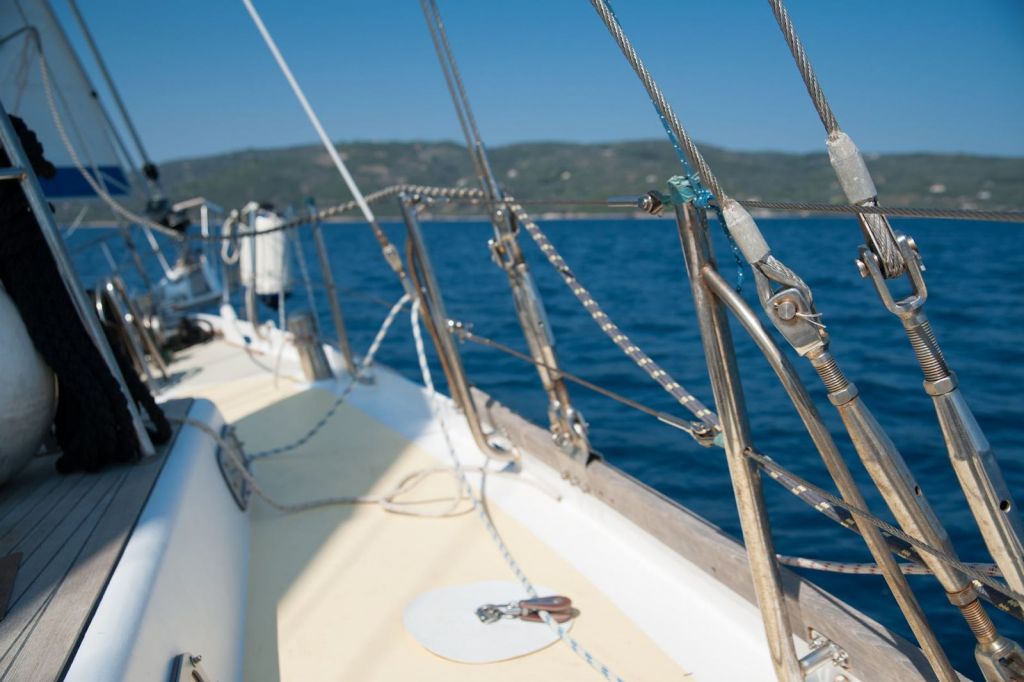 It is great for interpersonal relationships
We all have seen the beautiful pictures of dinner parties held on the deck of yachts, surrounded by friends and family. These views are no over-exaggeration as yachts are an amazing tool in making new connections, maintaining the already existing ones, and creating friendships. It is simply the mesmerizing view of the blue ocean flashing, while sun rays are scattered on the surface, creating a beautiful atmosphere. Whatever vacation you had in plan for you and your loved ones, a truly amazing way of reconnecting is while in that bubble of tranquility. Also, you'll have complete independence with the yacht and won't rely on anyone as you are in control of the wheel.
A yacht is an investment, giving in return memories and great moments. There are many costs and troubles, but all of that is an issue that can easily be handled with a bit of effort and time. The only question is which one to purchase, not if you should buy it, as the answer is self-evident.