Albay, PHILIPPINES – The Oriental Hotels and Resorts offers travelers a one-of-a-kind experience in two of the Philippine's emerging travel destinations — Legazpi City in Bicol Region and Palo, Leyte in Eastern Visayas.
What used to be a challenging destination even for an experienced traveler is now easily accessible by land with round-the-clock bus trips from the terminals of Pasay and Cubao or by air from Manila or Cebu. All these possibilities lead to Legazpi City, the thriving capital of Albay that is embraced by nature. This wonderful place beckons travelers to spend their time with nature far from the bustle of the city. Its rustic beauty offers a perfect respite that allows visitors to commune with nature's splendors. Here, travelers can bask in the magnificence of a majestic volcano, the world's biggest fish, and trees lighted by fireflies. Legazpi City presents an array of experience that is so distinct in terms of culture and cuisine.
Relish a very special Mothers' Day celebration at The Oriental Legazpi in Albay, Philippines. This prime hotel in Bicol Region gives special promos and packages for all moms. Secure a room at the hotel's website to enjoy these exciting offerings.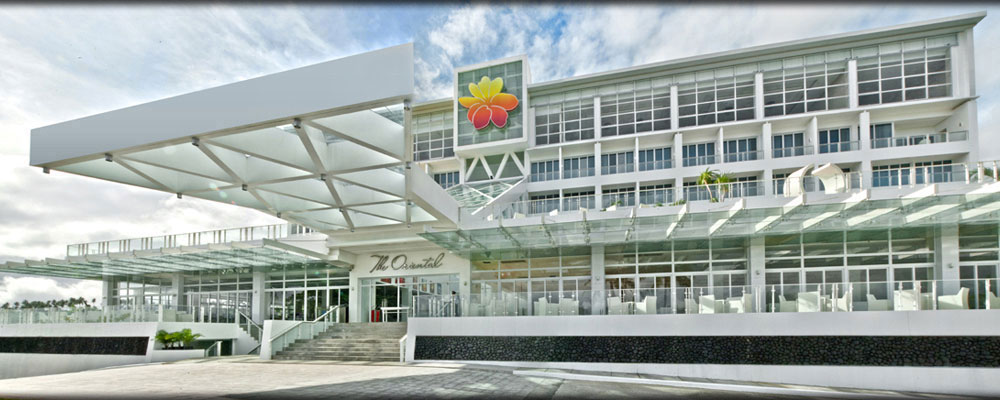 One development in this region that serves as an idyllic vantage point is The Oriental Legazpi, a 115-room deluxe hotel situated at the Taysan Hills. It redefines the landscape with its stylish architecture and interiors by utilizing glass, metal, and modern appointments. Who would have thought that one can find ultimate bliss in a rural setting? Here, visitors are provided with spacious rooms with luxurious beds and appointments, Wi-Fi Internet access, a 32-inch LED TV, and other modern amenities. Each guestroom in this hotel in Legazpi commands picturesque views of Mt. Mayon and Albay Gulf.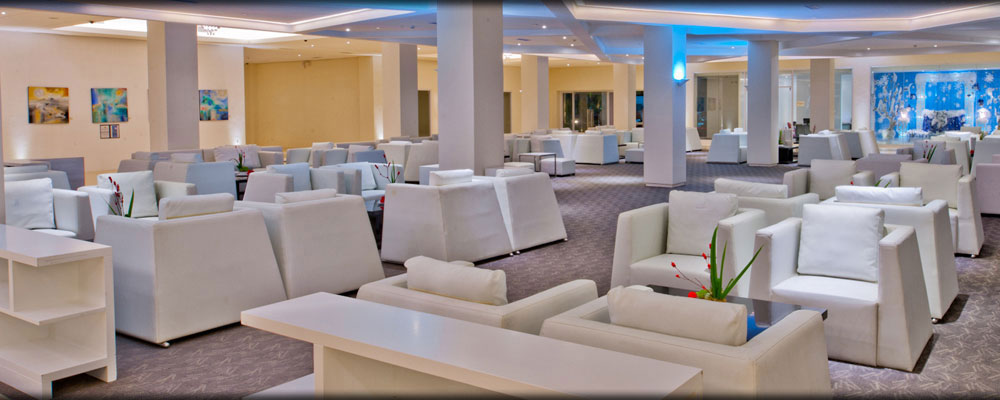 This property also houses Jasmine, a superb restaurant that serves mouthwatering native home-grown cuisines, as well as sumptuous international favorites. Located at the lobby area, this dining place presents a cozy setting defined by modern deluxe conveniences combined with Filipino generosity and hospitality.
Meanwhile, for travelers who yearn for pristine beaches, extreme adventure, architectural marvels, and historical wonders, a trip to Leyte in Eastern Visayas will fulfill their desires. Here, visitors can explore various tourist attractions, such as the Kalanggaman Island, Sohotan Caves, and San Juanico Bridge. Leisure activities, like golf and boat sailing, are just some of the many things that also await in this destination.
Curious wanderers will be pleased to know that these unique activities may be arranged by The Oriental Leyte, a first-class resort that offers 110 well-appointed guestrooms. This charming property is situated on a 10-hectare expansive beach frontage known as the Red Beach and is adjacent to the famous MacArthur Landing Memorial, another famous historical landmark in Leyte.
With Mother's Day fast approaching, these 2 properties of The Oriental Hotels and Resorts have a special treat for the world's most special women. Details of the promo and special packages as follow:
Special Room Rates
*Inclusive of an overnight stay for only PHP2,555 nett plus buffet breakfast for 2 adults
*Valid for stays from May 1 to 31, 2013
Mothers' Day Buffet Treat
*May 12, 2013 from 11 am to 2 pm at The Jasmine
*Rates start at PHP650 nett per person
*Gives out 1 complimentary buffet ticket for every group of 5
*Includes a special gift for moms
Queen for a Day at The Spa
*For only PHP1,250 nett per person
*Valid from May 5 to 18, 2013
Those who prefer to relish a vacation at The Oriental Legazpi can secure a room and enjoy these special offers by clicking the "Reserve Now" button at http://legazpi.theorientalhotels.com/events-and-promos. This will lead online visitors to a virtual calendar where they will have to indicate their travel dates, which should fall within the booking duration. From this step, guests will then be able to choose the type and number of accommodation they prefer, and finalize the reservation by paying a 10% deposit with a valid credit card. Every transaction made on the booking engine, which is powered by DirectWithHotels, is protected by Trustwave and VeriSign. Upon supplying the necessary information, visitors will immediately get a confirmation email, indicating that the payment is received and the booking is made.
To learn more about the promotions offered by The Oriental Hotels and Resorts, log on to http://legazpi.theorientalhotels.com.
The Oriental Legazpi
Taysan Hill, Sto. Niño Village
Legazpi City, Albay 4500
Philippines
Phone Numbers: (052) 435-3333, (052) 435-5555, (02) 404-7501, (02) 994-5644