Subic, PHILIPPINES – Subic Bay Freeport has evolved into not just only an important port and industrial zone in the Philippines and Asia, but also a premier destination for water sports competition like dragon boat racing, windsurfing, kite boarding and even yacht racing.
The advent of eco-adventure sports in the past decade has made kayaking one of the growing sports both here and abroad. The Lighthouse Marina Resort and the The Philippine Kayaking Series is now bringing kayaking both for leisure and as a sport here in Subic. In line with the hotel's effort to promote sports tourism as well as increase environmental awareness in Subic Bay.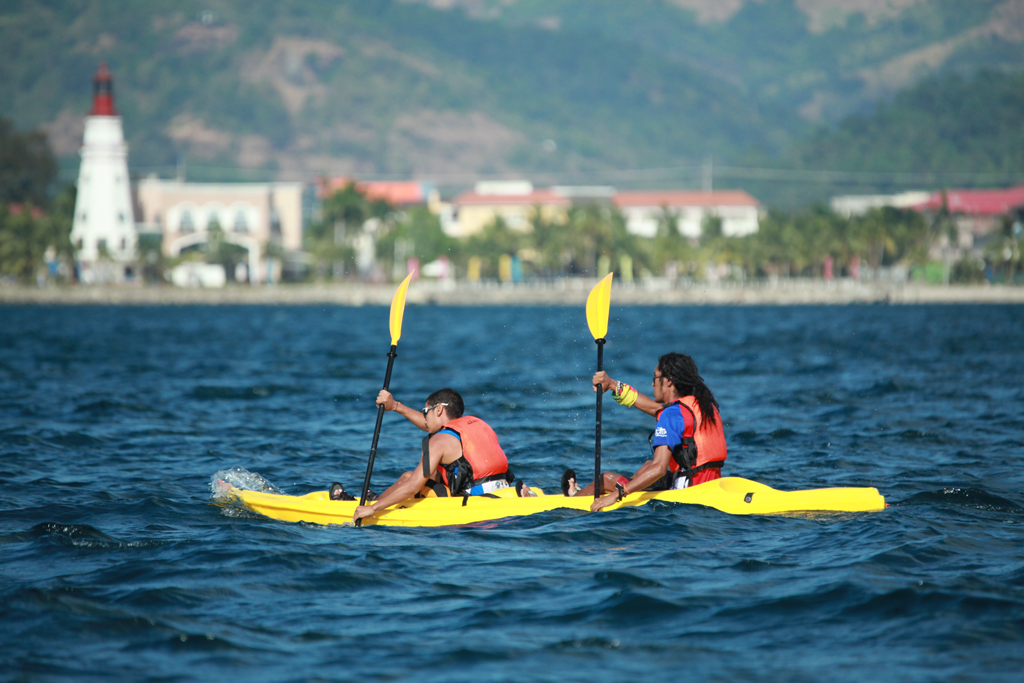 This coming May, The Lighthouse is encouraging everyone to participate and try out this fun and healthy sport. We are hosting a 10-day kayak race series here in Subic and will be giving away more than Php 15,000 worth of prizes and premium gifts from our sponsor. The racing days are May 1, 3, 8, 10, 15, 17, 22, 24, 29 and 31 -for a total of 10 races. The participant will need at least 5 races to qualify. To register you may call (047) 252-5000 or email [email protected].
This event is in line with the Anvaya Cove Kayak Explore event on June 1, 2013 (Saturday) co-organized by the Lighthouse Marina Resort together with the Philippine Kayaking Series. It is composed of several activities including the 25km Anvaya Cove-Subic Bay-Anvaya Cove kayak marathon, Crazy 8's Kayak Slalom, 3km Kayak Novice Race, a 3D2N Anvaya Cove to Barangay Sabang Ecotour consisting of Mangrove planting, snorkeling and interacting with the local community.

This global trend towards natural, sporty and healthy lifestyles makes this environment-friendly sport attractive to a lot of people which gives it an edge in developing a sustainable thrust to ecotourism and adventure sports. Soon, The Lighthouse will be offering kayak tours around the exclusive and pristine beaches of Subic Bay which includes hidden beaches, islands and coves.
This event is brought to you by Quiksilver, Roxy, and the Saturday Afternoon Gentlemen Sailing. Organized by The Lighthouse Marina Resort and the Philippine Kayaking Series. Media partners are Subictimes.com, Subicupdater.com, Subic.com, 96.7FM K-lite, 89.5 Bay FM and Subic Bay Freeport Cable.