Star Clippers is celebrating the year 2023 throughout this wave season by providing guests with a bonus onboard credit of $230 on select sailings aboard Star Clipper and Star Flyer, with sail dates extending through November 2024.
Guests who book their stay before February 15, 2023, will receive a credit of $230 per person that may be used at the Sloop Shop to buy drinks, massages, Wi-Fi packages, apparel, and other products, or to plan excursions. The booking deadline is February 15, 2023. This offer is only good for people who live in North America, Central America, or South America.
This offer is valid on select sailings until November 2024, and it includes Mediterranean locations like as picturesque Spain and the Balearic Islands, the historic Rome and the Amalfi Coast, the idyllic Greek Islands, and the stylish French and Italian Rivieras.
For vacations that are closer to home, tourists have the option of going to the Caribbean on the Star Flyer, which sails round trip from St. Maarten to the tropical treasures of the British Virgin Islands, St. Barths, Antigua, and other places, or going to Central America on the Star Clipper, which sails along the beautiful Pacific coast of Costa Rica with ports of call in Panama. Both of these cruises depart from St. Maarten.
Regardless of which itineraries passengers choose, the real tall sailing ships of Star Clippers will provide an experience unlike any other that will leave them with memories that will last a lifetime.
About Star Clippers
Over the course of more than 25 years, Star Clippers has been giving vacationers the opportunity to experience the excitement of sailing on a modern tall ship to distant ports in the Caribbean, the Mediterranean, and Central America.
The company operates three of the largest and tallest sailing vessels in the world: the Star Clipper, the Star Flyer, and the Royal Clipper. The Star Clipper and the Star Flyer are both traditional clipper ships with modern amenities, and each can carry 166 passengers. The Royal Clipper, which can carry 227 passengers and holds the Guinness World Record for being the largest and only five-masted, full-rigged sailing ship in service today, holds the Guinness World Record.
The three ships are identical in that each one features large teak decks, swimming pools, casual dining areas, sociable tropical bars on deck, and piano lounges.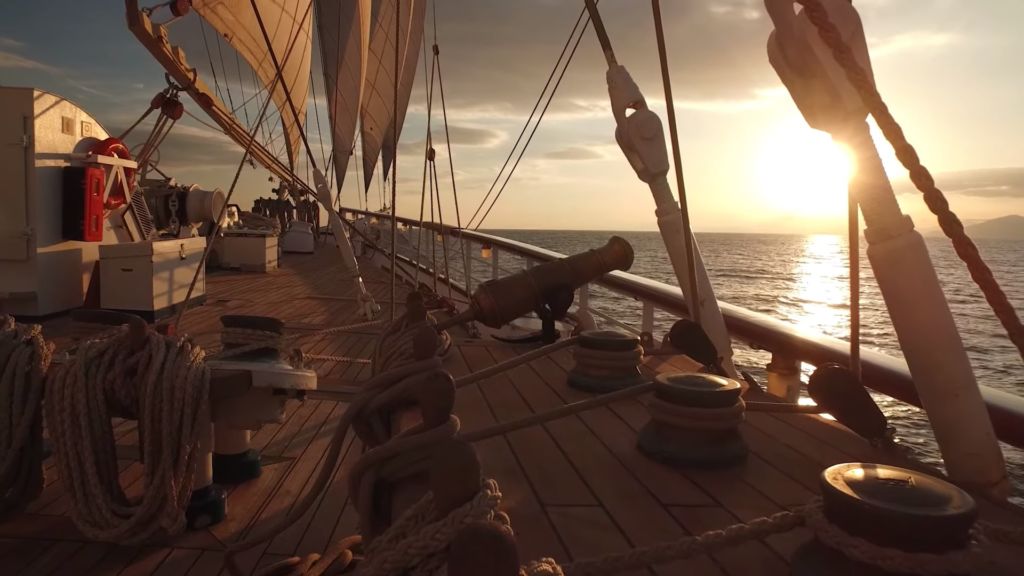 Contact your travel agent, by phone at (800) 442-0551, or go online to www.starclippers.com for further information, including any restrictions that could apply, as well as to make a reservation.
[Source: Star Clippers Press Release]