PASIG CITY, Philippines — Discounts and more will pour down on travelers staying at Richmonde Hotel Ortigas this coming rainy season with the hotel's 2 new promos. Guests who yearn for classy comforts at reasonable rates will definitely appreciate the Rainy Day Sale packages that are valid for stays from June 1 to July 31, 2013.
Richmonde Hotel Ortigas in Pasig City, Philippines welcomes the rainy season with special promos for room only and room with breakfast. The deals are valid for stays from June 1 to July 31, 2013.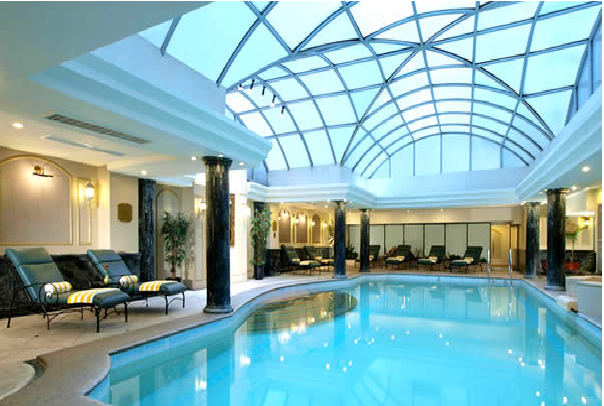 The Rainy Day Sale (Room Only) offers a 25% discount on a stay at the Deluxe, Junior Suite, or Superior rooms. Daily supply of bottled water, local and international newspapers, and free use of Health Club facilities like the gym, indoor pool, and steam and sauna rooms are also covered. Meanwhile, the Rainy Day Sale (Room with Breakfast) also has the same perks but includes buffet breakfast.
Interested parties can start booking either of the 2 Rainy Day Sale deals as early as today. To do so, they only have to visit http://www.richmondehotel.com/richmonde-hotel-ortigas/ort… and go through a few simple steps. First, they must click on the "Reserve Now" to launch a virtual calendar where they can select their preferred arrival and departure dates, making sure they fall within the required stay period. Upon clicking "View rooms and prices", they can now choose the type and number of rooms that they want to book.
After clicking "Reserve Now" and reviewing the details of their booking, users can go ahead and proceed to the check-out page by ticking "Guest Details". At this stage, they must provide the necessary personal and credit card details as well as the 10% deposit before clicking on "Confirm Reservation"
to end the process. The booking system will then send a confirmation email stating the payment and reservation status. They must keep in mind that the remaining balance must be settled at this Pasig accommodation upon arrival.All promo details may change without prior notice. Reservations made before such changes will still be honored. All reservations are final; modifications and cancellations will be charged the total amount of the reservation.
The website's booking system is powered by DirectWithHotels and monitored by trusted Internet security systems Trustwave and VeriSign to ensure all transactions are safe and confidential. It also features a currency converter, print button, and bookmarking option for faster and easier referencing.
More information about the Rainy Day Sale promos of one of the best hotels in the Pasig City area can be found at the Irresistible Offers page of Richmonde Hotel Ortigas' website, http://www.richmondehotel.com/richmonde-hotel-ortigas/ortigas/?pg=irresistible-offers.
Richmonde Hotel Ortigas
21 San Miguel Avenue,
Ortigas Center Pasig City 1600,
Philippines
Phone Number: (632) 638-7777
Website: http://www.richmondehotel.com/richmonde-hotel-ortigas/ind…