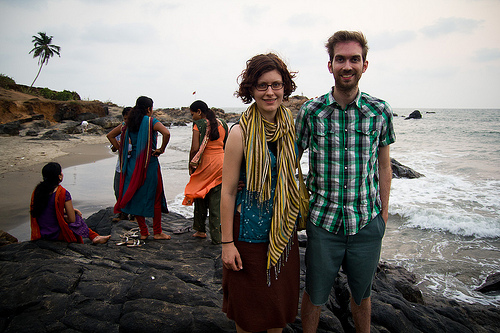 The Philippines Tourism Marketing Office, India, which represents the Department of Tourism Philippines (DOT) in the Indian market, will be showcasing its tourism products at One World Travel Mart (OTM) 2013. The event,took place at the Bombay Exhibition Centre in Mumbai from February 8 to 10, 2013. The event in Delhi is scheduled from February 14 to 16, 2013 at Pragati Maidan. As part of DOT's plan to aggressively expand in India's growth markets, the Philippines Tourism Marketing Office will be launching its travel trade and consumer marketing campaigns at both the upcoming events. This year, DOT is focusing on increasing the awareness of its 7,107 islands amongst Indian travellers at the OTM.
"India's growing outbound tourist markets are an important source of visitors to the Philippines. The UNWTO foresees that India will account for 50 million outbound tourists by 2020. We will take this opportunity to leverage on our tourism product offerings and attract more Indian travelers to achieve our target of ten million tourist arrivals by 2016," said Komal Seth, General Manager, Philippines Tourism Marketing Office, India.
Last year, DOT launched 'It's More Fun in the Philippines' campaign, which emphasizes on the fun elements in the Philippines. "We have been actively participating at key international travel shows in India. OTM is one of the important platforms for us to promote our diverse tourist attractions among Indian leisure and business travelers. In order to bolster Indian travel to the Philippines, we have been organizing road shows in major Indian cities like Delhi, Mumbai, Bengaluru and Chennai. We will be rolling out our promotional campaigns this year starting with road shows in newer growth markets like Ahmedabad and Kolkata," Seth added.
The Philippine government recently announced that Indian nationals with valid AJACSS UK visa are allowed to enter the Philippines for 14 days without securing a Philippine visa, as part of its endeavor to further boost Indian arrivals to the country.
There were 38,108 tourist visits from India during the first ten months of 2012, posting an 8.18 per cent growth over the same period last year. The month-on-month comparison for October 2011 and 2012 reflected a double-digit growth of 42.0 per cent.