As the world begins to reopen after months of lockdown due to the COVID-19 pandemic, the cruise industry is also starting to get back on track. Norwegian Cruise Line (NCL) has announced that as of October 4, they will no longer require COVID-19 testing, masking, or immunization in order for passengers to board their ships.
This news comes as a relief to many would-be cruisers who have been waiting for the go-ahead to start planning their vacations again. It also means that Norwegian will be able to resume operations in a number of ports around the world that had previously been closed off to cruise ships.
Of course, safety is still NCL's top priority and they will continue to implement a number of other measures to keep passengers safe, including enhanced cleaning and sanitization procedures, social distancing protocols, and more.
During the peak of the epidemic, NCL insisted that all of its passengers and personnel be completely vaccinated. It has implemented its SailSAFE Global Health and Wellness program, which includes medical-grade air filtration, heightened cleanliness measures, pre-boarding antigen testing, and a variety of other features.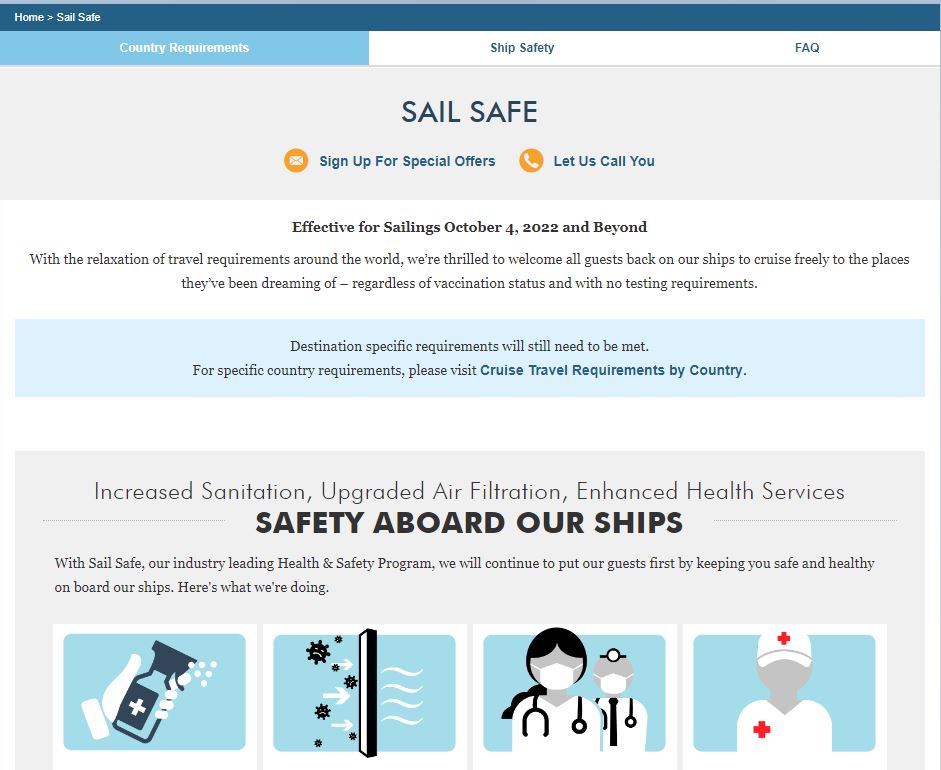 The cruise line will however continue abiding by the rules put in place in destinations it travels. To learn more about specific travel requirements for each destination, check this site.
For more details, check out the announcement from NCL itself here : https://www.ncl.com/ca/en/sail-safe