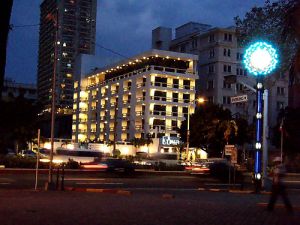 MANILA, Philippines – A new rating system for hotels is being pushed by the Department of Tourism (DOT) since by 2015, seventy percent of all tourism transactions will be booked online, according to DOT Secretary Ramon Jimenez Jr.
The DOT secretary said that the new rating system will be based on international standards that would prompt the re-evaluation and re-grading of the tourism industry to upgrade and provide the highest quality of services.
"The Philippines is not going to catch up with the rest of Asia. We will be superior. We will set the standard," Jimenez said.
"By the end of 2013, the Philippines' hotel rating system will be the most transparent and most thorough rating system in Asia. When we say a hotel is 4 stars it will be unarguably four stars. Over the next two years, it is expected that over 70 percent of all tourism transactions will be booked online. Therefore the hotel rating system will become a very important component of the decision process of tourists. If it is more reliable, it is more sale-able " Jimenez said.
This steadfast move by the DOT is in preparation for the expected increase in tourist arrivals by 2016 to 10 Million as part of its "It's More Fun in the Philippines" campaign.