Icelandair commissioned fresh study into British views toward travel, and an overwhelming 75% of those polled are desperate for opportunities to unwind and spend quality time with family.
At a time when the cost of living is rising, data shows that consumer desire to travel remains strong, with four out of five Brits wanting to make lifestyle changes in order to travel in the next six to twelve months.
Just under half of those polled are cutting back in a variety of ways to fund vacation, such as foregoing takeout or opting for nights in instead of nights out.
Icelandair has devised the free Iceland: Around the Corner experience this October half term to help the UK public relax with their families in a unique Icelandic atmosphere – without leaving the UK – in order to make the benefits of travel more accessible to everyone.
'Around the Corner' will be an adventure for all ages this half-term, from trekking up a glacier to relaxing in a geothermal spa, from tasting the ever-growing music scene to seeing the Aurora Borealis dance across breath-taking winter skies.
Attendees will also have the opportunity to win a variety of prizes, including a trip to Iceland (with airfare and accommodations).
This one-of-a-kind 'try before you fly' event will take place from October 28 to 30 and will provide guests with a free Icelandic stopover by recreating the country of fire and ice right in the heart of the capital.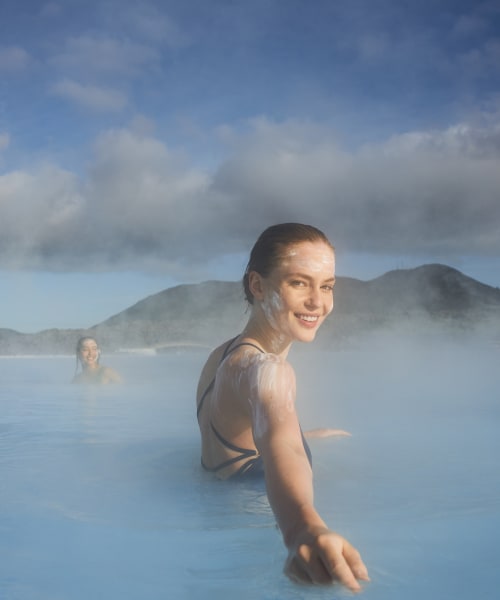 "I am delighted that Icelandair is able to bring the spirit of Iceland to the UK." said Bogi Nils Bogason, president of Icelandair.
"At this amazing public event during the UK October half-term we are offering a unique Icelandic stopover, by recreating the land of fire and ice right in the heart of the capital."
---
How to visit us
Where: Phonica Records, 51 Poland Street, London W1F 7LZ
When: Friday 28 to Sunday 30 October 2022. Check out our program for all the details
How to get around the corner: the nearest tube is Oxford Circus
Price: Free tickets, timed entry. Register for tickets via Eventbrite
Duration: We recommend that visits take around an hour
Age requirements: All ages are welcome!
Accessibility: The event is wheelchair accessible
---
Event Terms and Conditions
Tickets for the experience are free of charge.
Each guest can reserve up to 4 tickets.
Tickets can be returned and reallocated subject to availability.
Guests under the age of 18 must be accompanied by an adult.
The total event lasts around 60 minutes.
Ticketing for the event is overallocated so please arrive 15 minutes before your time slot to guarantee entry. You will not be admitted entry to the venue if you arrive 15 minutes after your allocated time slot.
The event is wheelchair accessible, but via the rear entrance (16-18 Marshall Street, W1F 7BE). If you have any access requirements or questions, we are happy to help: [email protected].
Please be aware that food served at the event may contain traces of nuts and other allergens.
Guests are asked not to bring plastic bottles of water or food. Water will always be available from the on-site bar.
There will be cloakroom facilities on site, however patrons are kindly asked not to bring large suitcases or bags. Only A4 size bags will be permitted entry to the venue.
Security bag-checks will be in operation.
Please be aware that commercial filming and photography may be taking place over the course of this event and by entering the experience, you consent to being filmed and photographed.
The event organiser shall remain entitled to remove anyone from the venue who is under the influence of drugs, highly intoxicated or conducting themselves in a manner that the event organiser deems inappropriate.
Any guests found in position of illegal substances or weapons will be reported to the police.
All guests who take part in the Icelandair Experience do so at their own risk and the event organisers shall not accept liability for accidents.
The event organisers do not accept responsibility for personal property lost, stolen or damaged during the event.
The organisers reserve the right to refuse admission at their own discretion.
Guests will not be granted re-entry once they leave the event.
By registering your attendance you consent to join the Icelandair community, inclusive of receiving event information, updates and sharing of details to receive exclusive promotions from event partners (66°North, Blue Lagoon and Visit Iceland). You can unsubscribe at any time. You can find more information about how we process your personal data in our privacy policies.
---
Check out this site for more details.