The Goldwynn Resort & Residences will open in the Bahamas in February 2023, bringing luxury accommodations to one of the world's most popular tourist destinations. Located along the gorgeous Cable Beach in Nassau, it has now started accepting reservations starting at Feb 2023 arrival.
The resort will have 81 studios, one-, two-, and three-bedroom suites, as well as three Edge suites. The signature Goldwynn Suite at the resort will include three bedrooms, approximately 2,000 square feet of interior space, three balconies, two terraces, and a remarkable 270 degrees of unbroken ocean views. Each unit will have a full kitchen or kitchenette, a private terrace, and a view of the golf course or the beach.
Amenities will include a world-class spa, multiple restaurants and bars, and a golf course. OIA, the signature restaurant at Goldwynn Resort & Residences, will serve a combination of Mediterranean and Asian cuisine with magnificent ocean views.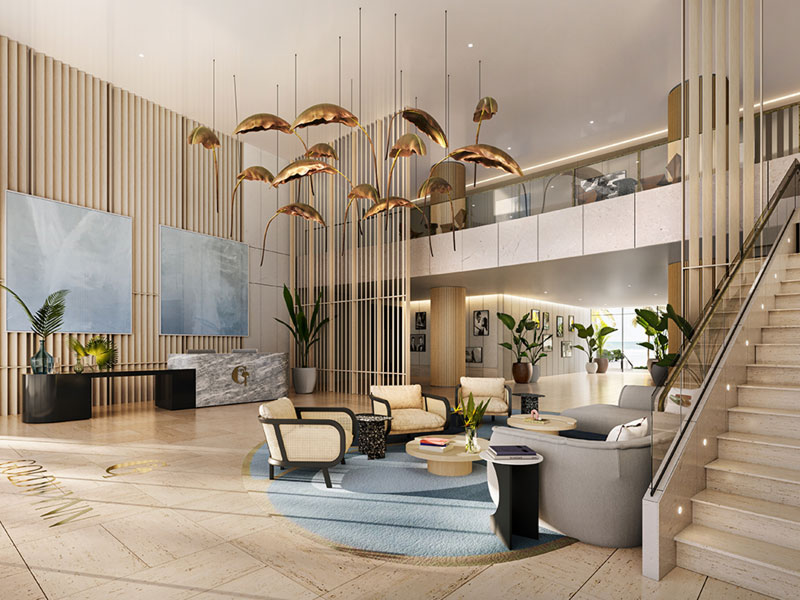 "It is with very good reason that we welcome Goldwynn Resort & Residents to Small Luxury Hotels of the World as our one and only property in the Bahamas: the new beachside luxury retreat offers a more authentic, boutique island resort experience than the much larger neighboring Nassau properties," Kenan Simmons, Senior Vice President, Americas, Small Luxury Hotels of the World, said in a statement. "From its beautifully appointed oversized rooms and contemporary island living philosophy, Goldwynn is an ideal partner to continue to bring discerning SLH members the smaller, independent luxury travel experiences that they desire."
Goldwynn Resort is a member of Small Luxury Hotels of the World, emphasizing intimacy, nostalgia, seclusion, and personalized service in an unrivaled setting.
The Goldwynn will be the latest addition to a string of luxury hotels that have opened in the Bahamas in recent years, cementing the country's status as a top destination for affluent travelers.
The resort is just the latest addition to Wynn Hospitality's impressive portfolio of properties; the company also operates some of the most prestigious resorts in Las Vegas, Macau, and Boston. With the Goldwynn Resort & Residences, Wynn Hospitality is once again raising the bar for luxury travel experiences.