Fiji Airways is introducing a new fare pricing structure for its passengers. This new pricing program called "Fly Your Way" will take effect on March 2, 2023, in the United States and Canada, and on March 3, 2023, everywhere else.
Four categories of fare prices will provide clients with the ability to tailor their journey based on their specific requirements. The four categories are Lite (LT), Value (VL), Comfort (CM), and Plus (PL), with increasing options and flexibility.
All categories will feature meals, refreshments, in-flight entertainment, and a carry-on bag, with increasing value additions from Lite to Plus, including checked baggage, flexibility with ticket changes and cancellations, seat selection, and boarding priority.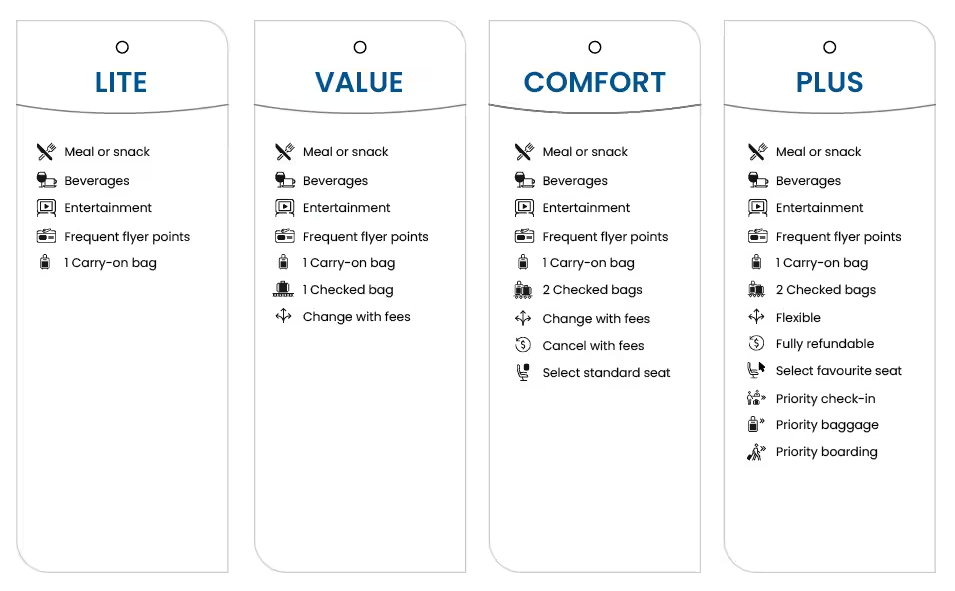 The airline, through its Chief Executive Officer, Andre Viljoen, explains that Fly Your Way is part of its ongoing effort to innovate and deliver new goods and services to satisfy changing customer demands. The company aims to provide value for money for all customers, whether they are traveling alone for a weekend trip or with the entire family for a yearly vacation. Customers are given the flexibility to select the product that best meets their needs, regardless of whether they are traveling for business or pleasure.
Mr. Viljoen adds Fiji Airways seeks to be at the forefront of commercial aviation and service innovation, and Fly Your Way provides a new travel option to everyone's favorite vacation spot.
The airline provided an FAQs page and passengers/visitors should check it out here.
[Source: Fiji Airways Press Release]