Introduction
Fiji is a stunning country filled with beautiful white sand beaches, pristine turquoise waters and friendly locals. The islands are perfect for any type of traveller. Whether you want to enjoy the sun and surf or explore the culture, there's something in Fiji for everyone!
1) Visit a local village
There's no better way to get a feel for Fijian culture than by visiting a local village. You'll learn about the Fijian people and their traditions, see how they live their lives, and gain insights into the customs, traditions and rituals that make up their daily lives.
2) Go snorkelling or scuba diving
If you are a beginner snorkeler or scuba diver, Fiji is the place for you. The warm water and clear skies of the Fijian islands make it one of the best places on Earth to see underwater life. There are plenty of options when it comes to getting in touch with nature while swimming around in the ocean, but be sure to do your research before booking anything.
If you're new to diving and don't have any experience aside from what you've learned in a pool or bathtub, then going with an experienced guide would be ideal—you'll learn more about how to handle yourself underwater and what kind of fish live there! If this isn't something that interests you (or if most people don't seem interested), then maybe consider planning an excursion into some other single activity like surfing or kayaking instead. There's nothing wrong with spending time alone!
3) Hike through Bouma National Heritage Park
Experience a memorable journey through Bouma National Heritage Park! Located in the heart of Fiji, this stunning landscape is perfect for any nature lover. From swimming in its clear waters to witnessing exotic wildlife, you won't forget your adventure through Bouma National Heritage Park.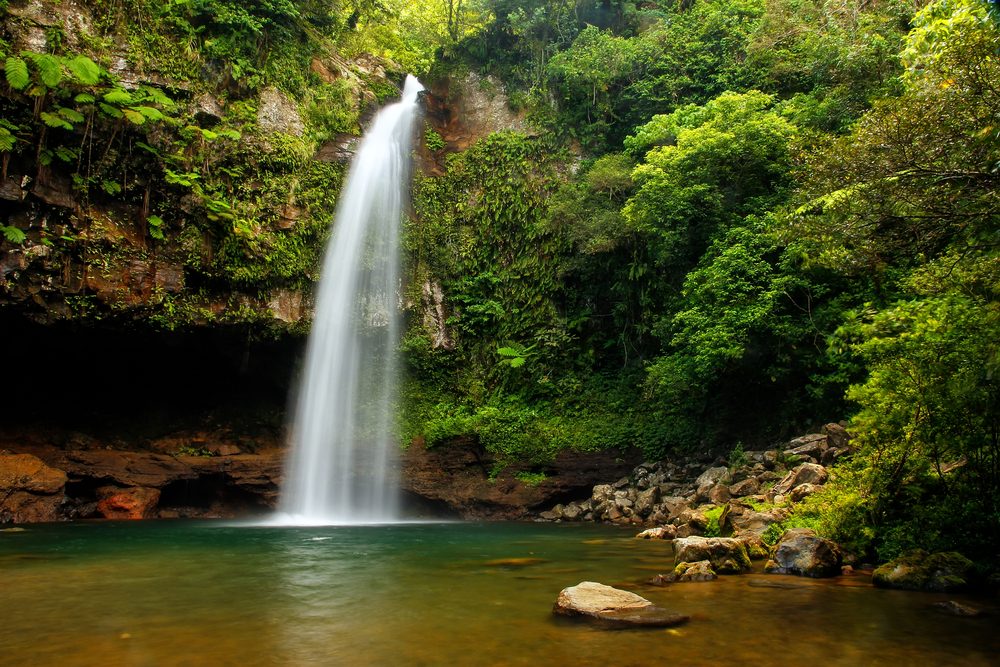 Embark on an exciting expedition and explore the lush flora and fauna of this paradise. Surrounded by magnificent mountains and crystal-clear waterfalls, visitors can swim in natural pools or even spot some of the rare wildlife that inhabits the park. You might be lucky enough to catch a glimpse of indigenous birds or admire local plants as you make your way through this beautiful destination.
Not only does Bouma National Heritage Park offer nature enthusiasts incredible views, but it also allows them to experience centuries-old traditions and culture that have been passed down from many generations before us.
4) Explore the Sabeto Hot Springs and Mud Pool
Are you looking for an exciting and unique way to experience Fiji's natural wonders? Look no further than the Sabeto Hot Springs and Mud Pool! This area offers a truly one-of-a-kind experience, allowing visitors to take advantage of its therapeutic hot springs, bubbling mud pools, and stunning views.
The Sabeto Hot Springs are naturally heated pools that vary in temperature from lukewarm to quite hot. These mineral-rich waters offer a variety of benefits including relief from muscle pains, improved circulation, and even help with joint problems. For those looking for a more indulgent experience, there is also the opportunity to enjoy a traditional mud bath. The soothing mud has been known to have healing properties as well as being incredibly relaxing. What better way to spend your time in Fiji than soaking away all your troubles in these natural hot springs?
5) Try your hand at surfing
Surfing is a popular activity in Fiji, and there are plenty of beaches where you can give it a try. If you're looking for an exciting way to get some exercise and enjoy the ocean, surfing may be just the thing for you! Surfers in Fiji use traditional boards made out of wood or fibreglass materials; these boards are often painted with bright colours and designs.
Surfing is generally considered safe when done with proper equipment, but there are risks involved if you don't know what you're doing. For example, big waves can knock over inexperienced surfers who aren't able to hold onto their surfboards as well as experienced ones can. If possible, steer clear from surfing during times when large swells are predicted—it's just not worth risking injury!
6) Go island hopping
Island hopping is the perfect way to get a taste of Fiji's best beaches, reefs, and snorkelling spots. It's also an easy way to see more of this beautiful country in one day!
Whether you want to visit a few private islands or navigate your own boat around Fiji's coast, there are plenty of ways to island hop.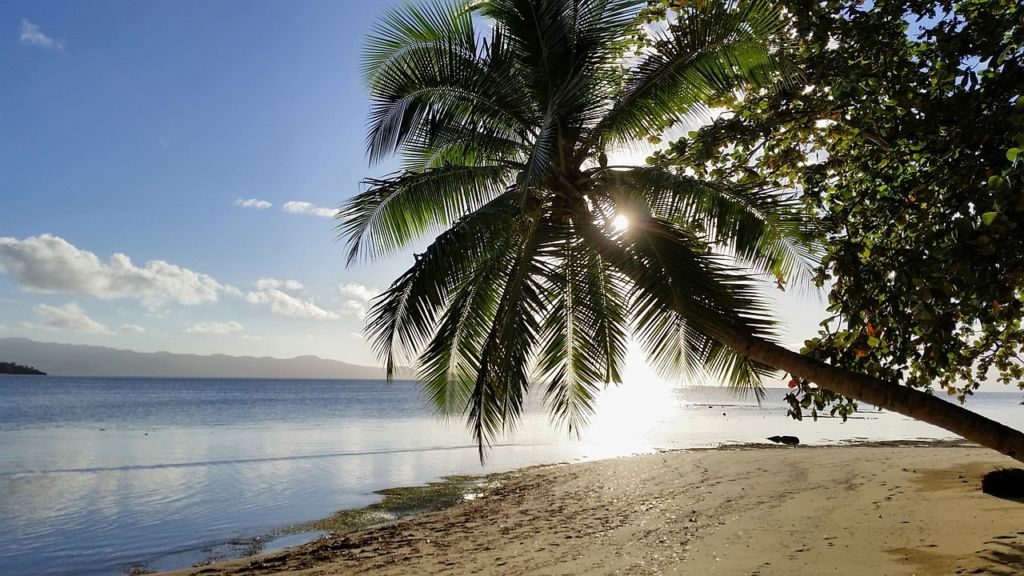 There are three main types of island-hopping tours:
Private or group tours (usually by boat)
Kayak or canoe trips (for those who want a more up-close view)
Snorkel cruises (because why not?)
Island-hopping tours can be booked directly with operators or through tour companies.
7) Learn about traditional Fijian culture at a lovo feast and kava ceremony
If you want to learn about traditional Fijian culture, a lovo feast and kava ceremony are two great places to start. A lovo feast is a traditional meal cooked in an underground oven called a hangi. Kava is a drink made from the root of a pepper plant that's both ceremonial and medicinal in nature.
While it may be difficult to find these cooking methods outside of Fiji, attending one of these events will give you insight into what makes this culture unique—and show you how easy it can be to make friends with locals who share your interests!
8) Take a food tour in Nadi
If you're looking for a unique cultural experience and love to eat, then Nadi is the place for you. This city has everything from cafes and bars to markets and shops. If you're visiting Fiji for a few days, then definitely make time to explore what Nadi has to offer.
Nadi is one of the main cities in Fiji and it's filled with many restaurants, cafes, bars and markets where you can find local Fijian specialties like kokoda (fish ceviche) or the steamed coconut and cassava dessert called vakalolo.
Sip on refreshing coconut water straight from the shell or savour the mouthwatering curries with roti bread. Whether it's street-side snacks or high-end restaurants, you won't go hungry on this culinary adventure around town!
9) Stay in a luxury resort
If you're looking to stay in Fiji, there are many options. You can choose from a variety of hotels and resorts that cater to various needs and budgets. If you'd like to experience the trip of a lifetime, why not stay at any of Fiji's luxurious resorts! Enjoy waking up each morning to the beautiful views, surrounded by lush green foliage and blue lagoons. Get ready for days filled with relaxation and adventure, with private pools perfect for taking a dip in and gourmet meals crafted from local ingredients.
Whether your plans involve lounging on white sandy beaches or swimming in crystal clear waters, you'll be able to do it all while staying in style. With attentive staff members who are always there to help, you'll feel welcomed and taken care of during your entire stay. Plus, when night falls take advantage of fun activities like cultural performances or beach bonfires under the stars – creating memories that will last forever!
10) Have a massage!
Massage is a great way to relax and unwind. It's also good for your body—massaging sore muscles can help ease tension, promote better circulation, and help you sleep better.
If you're new to massage therapy or have never had one before, there are plenty of professional spas in Fiji that offer great massages at affordable prices. You can try traditional methods like Ayurvedic massage or Thai oil massage; other options include:
Shiatsu: A Japanese style of long-lasting pressure point manipulation with stretching techniques;
Hot stone therapy: This technique uses smooth stones heated in warm water to give a relaxing effect on any area of the body where they are applied;
Reflexology: Also known as "zone therapy," this method involves stimulating points on the feet which correspond with different parts of the body.
11) There are a lot of activities to enjoy in Fiji, not just beach lounging!
Fiji is a great place to visit. If you're looking for a relaxing beach lounging, there are plenty of pristine sandy beaches to do so. Or maybe you prefer more adventurous water sports like kayaking and snorkelling? Or maybe even scuba diving? If so, then Fiji has what you need!
Fiji also offers other types of adventures such as hiking or taking tours through the rainforest or caves so that visitors can experience the culture first-hand during their trip here. For those who wish not only relaxation but also excitement during their vacation then there may be something for them here too; horseback riding or jet skiing might be just what they were seeking out on this trip.
12) Take a trip to the beach
If you are looking for the best place to relax, the beach is it. It's perfect for spending time with friends and family, as well as eating and drinking. The sand feels good on your feet, and if you bring some snacks or a picnic basket it can be a great place to have lunch at the same time. If you want to do some shopping, there are lots of shops selling souvenirs and beachwear nearby too!
13) Visit the Garden of the Sleeping Giant
The Garden of the Sleeping Giant is a must-see while visiting Nadi. The breathtakingly beautiful orchid garden takes its name from a nearby mountain range said to resemble a sleeping giant. Visitors can explore this paradise on their own or take advantage of expert guided tours.
As they wander through the lush greenery, guests will be able to identify and learn about some of nature's most precious flowers. During their visit, history buffs will also be thrilled to know that this orchid sanctuary was once owned by Canadian actor Raymond Burr who regularly visited it during his time in Fiji.
14) Get up close and personal with some wildlife
Fiji is a great place to get up close and personal with some wildlife, from dolphins and turtles to whales, monkey-faced bats and bolo snakes (don't get too close!).
The Fijian island chain encompasses more than 330 islands. Fiji boasts over 1,000 species of fish, over 20 different kinds of reptiles (including iguanas) and hundreds of bird species. You're sure to see some interesting creatures during your time in Fiji!
15) Fiji is beautiful!
Fiji is a country with many beautiful beaches and resorts. It's also a great place for scuba diving, waterfalls, and cultural history. If you're looking for a beautiful place to visit with friends that isn't too touristy, Fiji is perfect! The islands offer something for everyone—whether you prefer relaxing on an island resort or getting active exploring the natural wonders that surround this paradise.
Bottom Line
Fiji is a great destination for travellers who want to see some of the world's most beautiful landscapes, but don't want to spend all their time at the beach. From exploring local villages and hot springs to hiking through national parks and swimming with sharks, there are so many things to do in Fiji.