If you are planning to visit the Philippines and are a person interested in shopping, then there is one place that you should go—Makati. For you to know, this city is believed by many people, tourists and locals alike, to be the best shopping destination in the country. Now, here are the best places where you can satisfy your lust for shopping: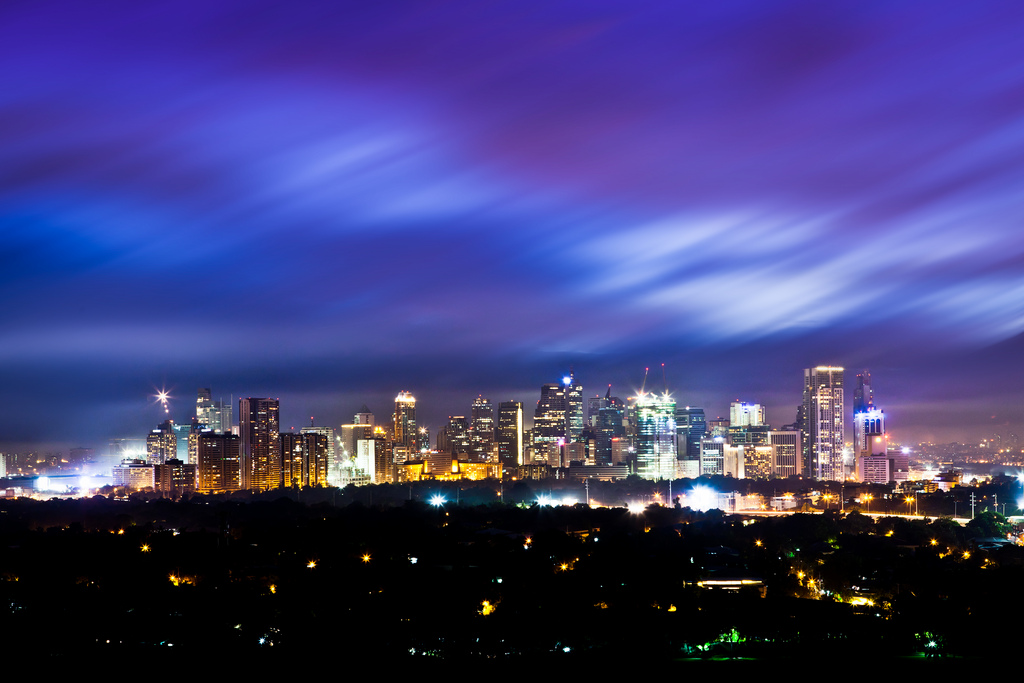 This shopping center sits on a prime and expansive area that is squared by Makati Avenue, Arnaiz Road, Paseo de Roxas and Legazpi Street, and is a complex 5 contemporary buildings. This mall is unique from other shopping centers in a way that it is comprised of many sections, with each having its individual style of features and architecture. These sections accommodate international and local shops, including Salvatore Ferregamo, Louie Vuitton, Prada, Jimmy Choo, Bulgari, Balenciaga, Gucci, Patek Philippe, Banana Republic and Balenciaga.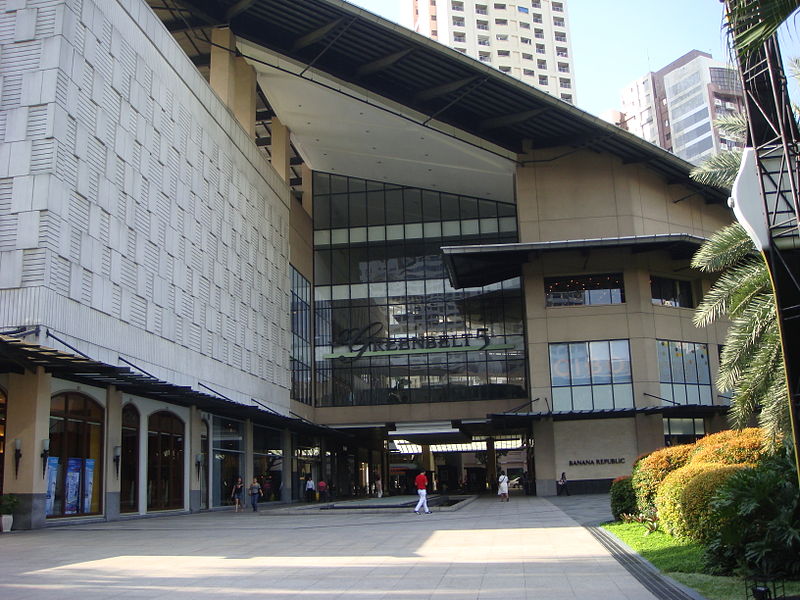 Constructed in September 1975, this is the flagship store of Shoe Mart (SM), which is a small shoe retail store having its roots in the 1950s. It is important to know that this is not a mall and just a department store, though it carries numerous imported and local brands of clothes and shoes. Items that are sold here are quite affordable, but are of good quality.
This used to be a park that was surrounded by restaurants and retail shops, where the only eminent building in its vicinity was the QUAD, a building that was composed of 4 cinemas in the 1970s. Now, the Glorietta Park is a refreshing space to rest and sit between your window shopping endeavors, as well as bar hop. Teeming with diverse retail shops and dining establishments for different people from all walks of life, this place will let you enjoy shopping to the fullest.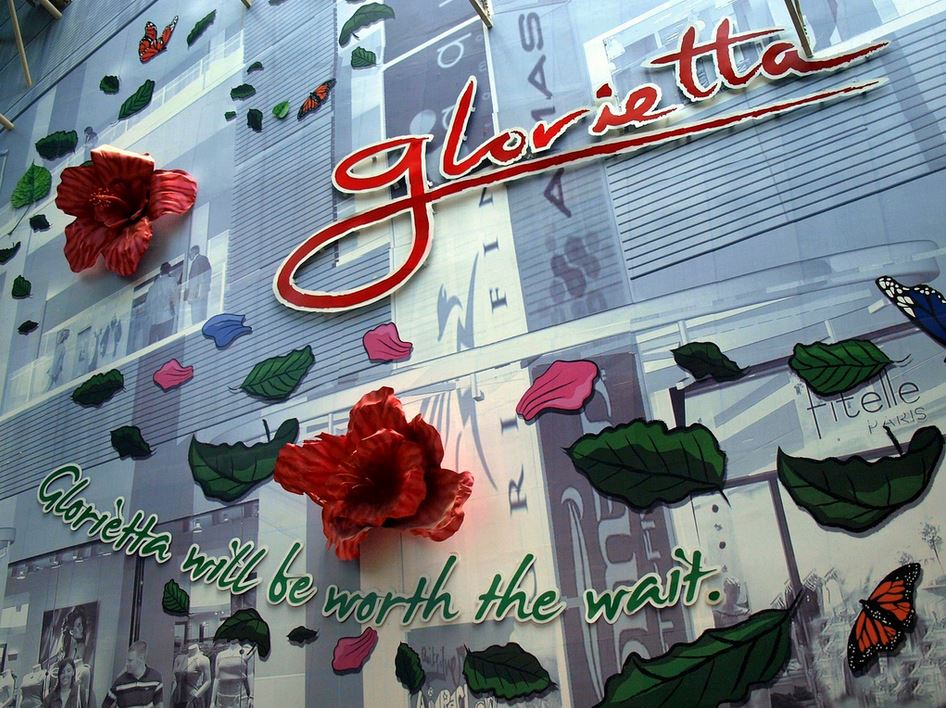 This sits along Bonifacio Global City, which is the newest central business district in the eastern part of the city. What makes Market! Market! unique to other shopping centers is that it combines traditional mall boutiques and shops with wholesalers and fresh-produce retailers. The mall itself is a complex with 5 levels, with more than 500 boutiques, shops and other commercial establishments, including branded specialty shops, themed restaurants, fast-food chains and bargain-goods section. As for the bargain section, it has the ambiance of a "tiangge", which is a term that literally refers to a market, where haggling is a must.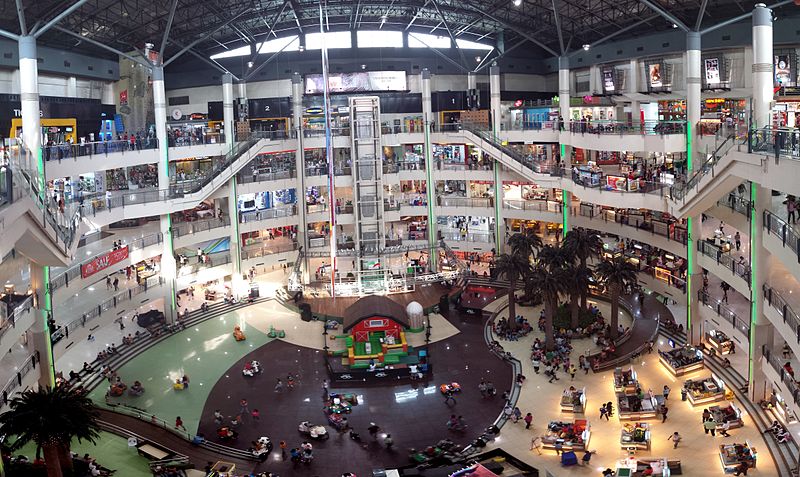 A place for everyone, the Venice Piazza is a great alternative for shopping, relaxation and dining. What makes you stay for a little while around this place is McKinley Hill's light pedestrian and vehicular traffic, which is not common in many places in the city. Aside from shopping, you can enjoy culinary delights at this mall, as there many restaurants in it serving a diverse selection of food. In a sense, it is a perfect place to hang-out after a hectic day of exploring the city's many attractions. What's more, there is a phase 3 of the building that replicates the famous Rialto Bridge of Venice.
Do not dare to miss Makati if you are an avid shopper and tourist visiting the Philippines. Here, you will not be disappointed of what its shops can offer you.