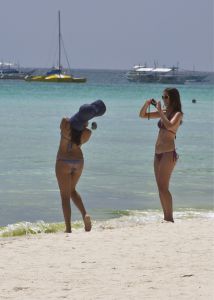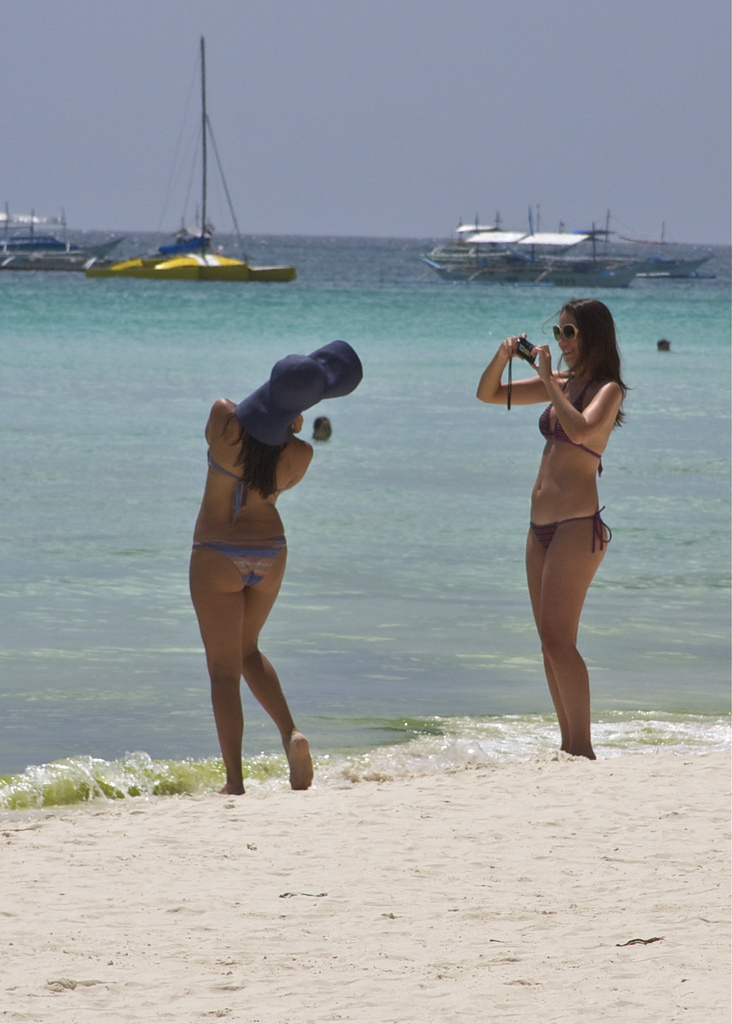 Boracay is now the top tourist beach destination in the world, alongside the Caribbean, Cayman Islands, and Bali, according to the survey conducted by Travel+Leisure Magazine. Its pristine white sands, turquoise colored waters, fun and exciting beach activities, Boracay hotel accommodation, and chic restaurants and boutiques all contribute to this honor.
When in Boracay, most people would think of swimming and staying in their Boracay island hotel as the only things that you can do while staying in the island. However, what they do not know is that there are a lot more that you can do especially for the women who stay in Boracay.
Here are some of the activities you can indulge in.
1. Shopping
It would not come as a surprise if women love this. Shopping seems to be an effective therapy for them especially when they are feeling depressed or frustrated. Boracay, though just a small island, can provide you the perfect and most exciting places for shopping like D'mall. Here you can find clothes, dresses, souvenirs, accessories, and candies.
2. Henna Tattoo
What would be sexier than flaunting your body in a gorgeous swimwear that reveals a tattoo? But if you don't feel comfortable with the permanent one, then you can opt for a henna tattoo. Henna tattoo artists can be found almost everywhere on the white beach and in the talipapa. If you just want a small, 2 inch-tattoo, then it may cost you between P80 to P100. Bigger ones are priced at P200. Really intricate designs will drain your wallets for P2,000 to P3,500. Though some experience a little pain, many are feel comfortable with it. Also, you have to make sure your skin is not sensitive to avoid getting rashes and allergies.
3. Hair Braids
Hair braids are known for two things, comfort and design. When you swim and your hair keeps getting into your face or eyes, you will tie it up. But with your soaked hair becoming too heavy for your tie, it will keep falling off. So it would be better to try braiding it. Hair braid artists may be found everywhere in the island.
4. Spa and Massage
This is perhaps the most relaxing thing you can do on the island. After a day of swimming and going around, you would appreciate an hour or two of a soothing body massage and spa. You can find it in the many areas of Boracay like the Tirta Spa, Caesar's Spa, Kai Regency Spa, Mandala Spa and Villas, and other spas in the island. You can also get it from your own Boracay island hotel. Different spa services and treatments can be availed for varied prices. For packages, it may cost you P9,000 to P12,000 depending on the luxury level of your spa center.
Coming to Boracay is going to be truly a memorable, fun-filled, and relaxing time. Explore the beautiful island and be enchanted at the so many sights to see and activities to do. You may even feel that won't have enough time to do everything and you may not even get enough of the island.
While in Boracay, make 7Stones Boracay Suites located in the Bulabog area your hotel of choice. It is situated in a private place so you are assured of comfort and privacy. Its well appointed rooms and suites are complemented by the quality and warm service provided by its staff.
About the Author:
Richard Crest is a traveler who loves exploring beautiful beaches like Beach Resort in Boracay Island. He recommends to visit Boracay Island Hotel that offers white sands beachfront experience.
Photo: Untitled By kamerakamote ( fr Flickr) under CC BY 2.0