Whether you are planning a side trip after visiting Boracay or are looking for other destinations in Aklan, you might want to experience Tangalan. This 5th class municipality is located between the famous tourist destination Boracay and the home of the Ati-atihan festival, which is Kalibo. It is part of the Western Visayas region and can be found in the Island of Panay. If you want to be in tranquil and beautiful beach but without tourists swarming the place, this is the perfect destination for you. This municipality boasts of sceneries and nature which make it a haven for backpackers and photographers.
Jawili Beach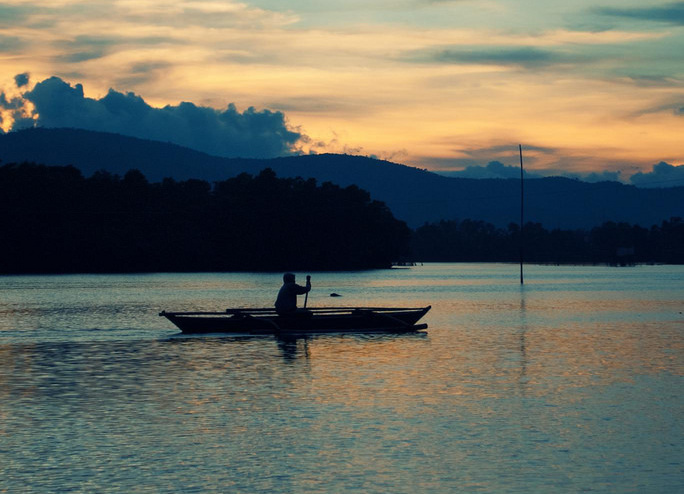 If you are tired of partying in the beaches of Boracay and want to have a relaxing weekend by the beach, the crystal waters and white sands of Jawili beach can be your recluse for awhile. This small fishing village stretches over 2 kilometers with coconut trees lining the coastline. Ideal for family gatherings, weekend getaway and conventions, visitors will enjoy the sea and the laid-back life in this municipality.
Jawili Falls 
If you are an amateur photographer looking for a picturesque subject for your photography, you can take the five to ten minute walk to this picturesque falls with seven distinct catch basins. Be amazed at the pools of water cascading from the top of the gushing falls as you get to enjoy the verdant forest enclosing the body of water which also serves as a sanctuary for birds and trees. This popular tourist destination is not hard to find and it is not quite a challenge to transfer from one basin to another since the local government built cemented staircases for easy access.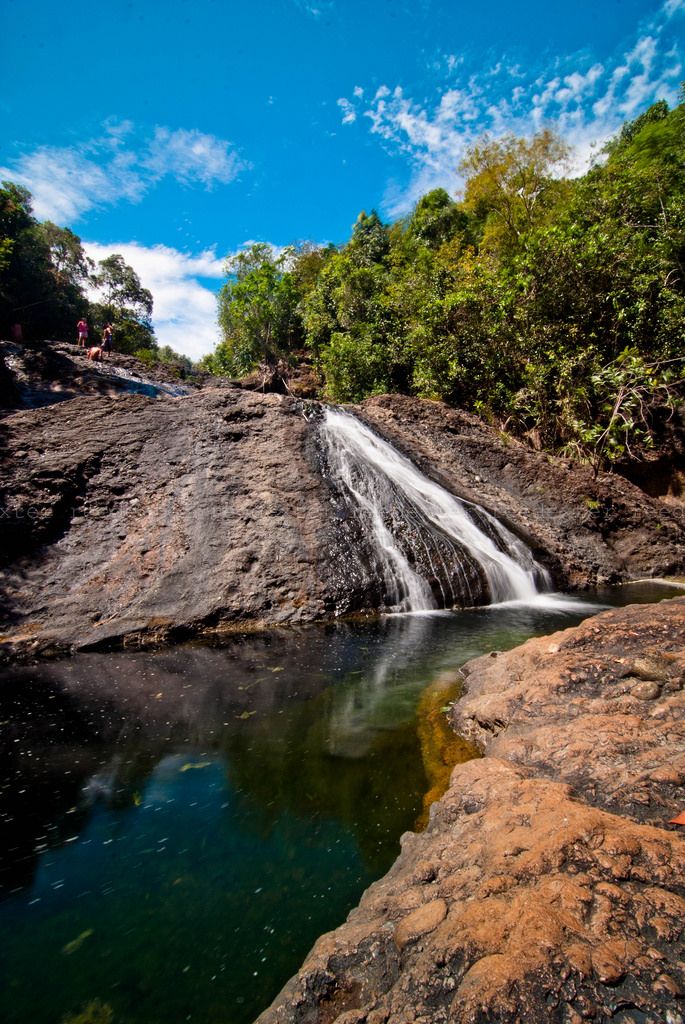 St. John Nepomucene Parish Church
This is the oldest religious edifice in Aklan since it was built in 1889 through the hard work of the men, women and children who were forced to carry limestones and coral blocks from Barangay Afga forcibly. Construction of the still standing church lasted for 28 years. The toiling of the people is known as "polo y servicio" or forced-labor since they had to carry heavy stones at their backs and walked for a long distance. If you are a Roman Catholic, visiting this church is a must so you can appreciate the beauty of its architecture and spend some time to pray and meditate.
Afga Wave Rock Formation 
Rock formations are a thing of beauty and often stir the imagination of onlookers. However, this rock formation is unique in a sense that it does not look anything like a figure or an animal. The wave-like appearance of the sedimentary rock might be a product brought about by nature millions of years ago. Looking at the rocks that cover the shore, it seems that these are waves frozen in time that cannot be explained.
Jawili Mangrove Footwalk
While in Jawili, do not pass up your chance of witnessing yet another wonder of nature and at the same time do some cardio exercises on the side. Just near the Jawili Falls is the mangrove footwalk that gives you a tour of a mangrove environment while walking on the man-made wooden bridge.
How to get there:
Coming from Manila, you can fly to either Caticlan or Kalibo to get to the municipality of Tangalan. It will take at least 30 minutes to reach the town from Kalibo while the travel time from Caticlan is around one hour. You can choose among buses, vans and jeepneys that travel to Tanglan. While there, you can get around town riding a tricycle.