San Jose del Monte, Bulacan, might not be the first destination that comes to mind when you plan a trip to the Philippines. This isn't really surprising since it's not as popular as Baguio, Boracay, Palawan, and other well-known destinations. But if you want to broaden your horizons and learn more about the country, you won't go wrong with spending a few days in San Jose del Monte. The city had a rough start since it was burned down by the Spanish in the 1800s and was raided several times by the Huks in the 1950s, but it overcame these hurdles and is now considered to be a first-class city with excellent economic growth.
Things to Do
There are lots of things you can enjoy in San Jose del Monte, and these include:
Climbing up Mount Balagbag
Mount Balabag rises up to more than 700 meters above sea level. It's definitely not as tall as other mountains, but it's high enough to give you panoramic views of the nearby Sierra Madre range as well as some parts of Metro Manila. There are actually a few ways to reach its peak (called Helipad by the locals); the mountain straddles both Bulacan and Rizal, so you can start your climb either in San Jose del Monte or in Barangay San Isidro, Rodriguez, Rizal. Either way, the hike up to the peak is relatively easy, so it's a great option for newbie hikers.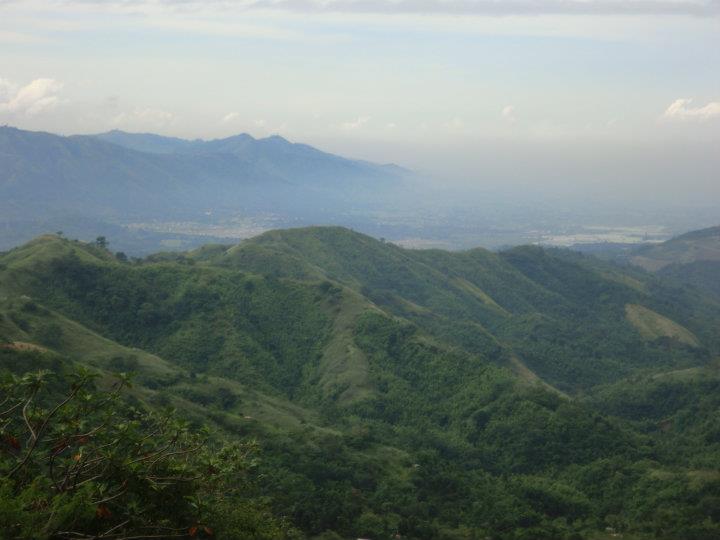 Chilling out in the Kaytitinga Falls
The water from Kaytitinga Falls runs through several layers of solid, hard rock, making it not only a great background for selfies but also a relaxing place where you can commune with Mother Nature. The falls can be accessed through a one-hour trek from the city center; once you reach it, take a cooling dip in the water or challenge your physical skills by scaling the rocks to reach the top.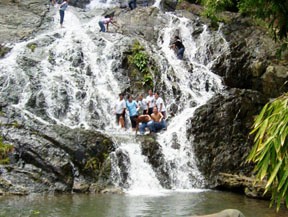 Visiting the churches in the area
San Jose del Monte is home to several churches. They're not really as ancient as San Agustin Church, Basilica Minore del Santo Niño, and other historical churches, but they feature interesting architecture and are still worth a visit. Check out the Our Lady of Lourdes Grotto Shrine Complex, which contains the Church and the Grotto of the Blessed Virgin Mary and is an exact replica of France's Lourdes Grotto. Don't forget to visit San Lorenzo Ruiz de Manila Parish Church and St. Joseph the Worker Parish Church.
Going on a shopping trip
San Jose del Monte doesn't have as many malls as Manila, but you can still enjoy a decent shopping trip while you're there. Starmall San Jose del Monte is  a great choice if you'd like to take a break from the heat and enjoy some air-conditioning. You can also check out Poblacion Public Market and Sampol Market to have access to fresh fruit and vegetables while interacting with the locals.
How to Get There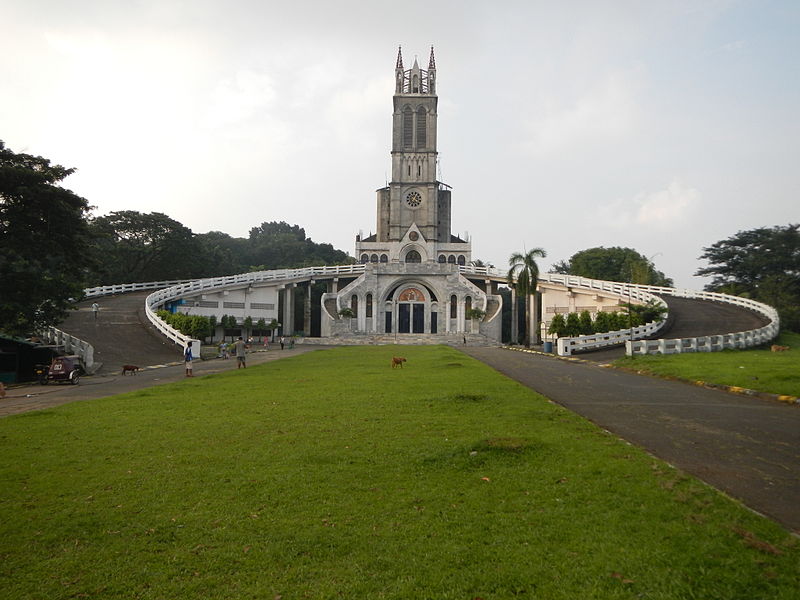 San Jose del Monte is relatively easy to access. Your first option is to take a bus from Baclaran, Makati, Quiapo, Taguig, Muntilupa, or Novaliches, but you can also take a jeepney from most parts of Metro Manila to Bulacan.
Use these tips now to plan your trip to San Jose del Monte!