Imagine soaking some sun on an uncrowded white sand beach, sipping sweet, fresh coconut juice straight from the shell, enjoying the amazing view of clear, emerald sea water, not having to think about time and other mundane worries in life. This is life on Higatangan. The island is part of Naval municipality in Biliran province and is located on the northwest tip of Leyte. Old folks say the island was used by pirates as a hiding place as they waited for ships they could ambush. Thus the name Higatangan, which is derived from the word 'atangan', meaning to wait for. Another famous story about the island is that of the former president Ferdinand Marcos taking refuge here from the Japanese invaders.
There are a lot of tales and mystic surrounding the beauty and mystery of this island, so why not come visit to discover if these stories are true? 
Things to Do and See on Higatangan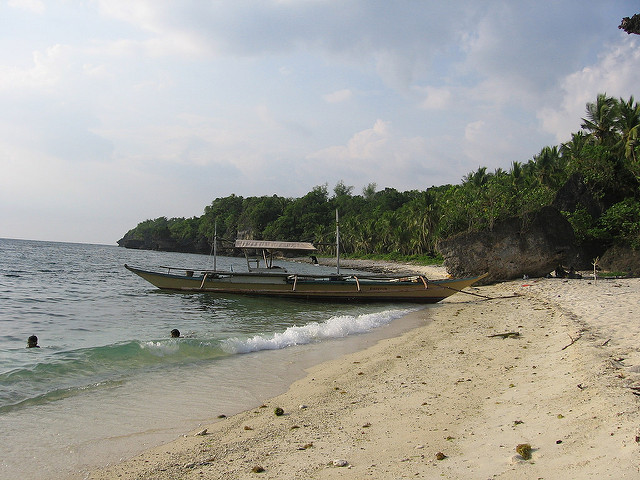 Have fun under the sun on the sandbar.
The white sand sandbar stretches for 200 meters, and what makes it even more amazing is it changes shape and colors at different times of the day. During various seasons in the year, its location will also change. You can enjoy many hours of pictorials, sunbathing, swimming, snorkeling, or soaking. Just make sure to take precaution during high tide since the tip gets submerged in water and some areas become pretty deep.
Photograph the unnaturally beautiful rock formations.
Carved by the effects of wind erosion, heat, and crashing waves, the rock formations on Higatangan are so beautifully shaped that locals believe they are inhabited by supernatural beings. Guides will request tourists to not make too much noise and behave when passing by the rocks because there have been accounts of boats being rocked by strong waves due to unruly and loud passengers. Other stories are about portions of the Yamashita treasure being hidden in the rock carvings. What do you think you'll find there?
Camp on the beach.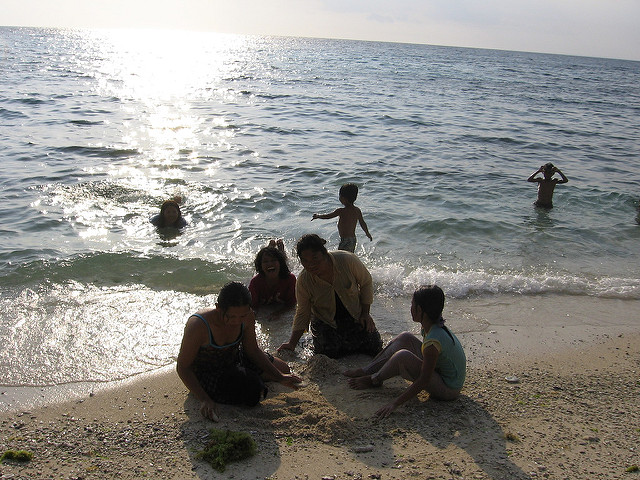 There are a few resorts on the island that provide comfortable accommodation. But if you're feeling a bit more adventurous or outdoorsy, then pitch up a tent at one of the resorts that allows camping. You get to enjoy being lulled to sleep by the fresh sea breeze and spend hours stargazing or chatting around a campfire. 
How to Get There 
Coming from Manila you can fly to Tacloban or Cebu. If you are coming from Tacloban, take a bus or shuttle van to Naval in Biliran. The trip is approximately 2.5 hours. For those coming from Cebu City, you can take a 3-hour fast craft to Ormoc city, and when you get there you should ride a shuttle van that goes directly to Naval. The van takes about 1.5 hours to travel. From Naval, you can catch a ferry boat to Higatangan Island. It usually leaves at 12 noon, and returns to Naval the next morning already so you'll need to stay overnight on the island if you commute this way. If you want to have more flexibility with your time and schedule, then you can hire a private boat to take you to the island and back to the mainland. Just be prepared to pay a lot more.