With a seaport and airport in its doorsteps, Calbayog serves as an entry point to Samar. Travelers by sea come into Samar through the Calbayog Port where boats travel to and from Cebu. Alternatively, another seaport is located in Barangay Manguinoo in the Timbacan District where larger cargo vessels and inter-island vessels are docked. The Calbayog Airport welcomes guests traveling from Manila and the airport is also the second choice for those starting their journey in Eastern Visayas.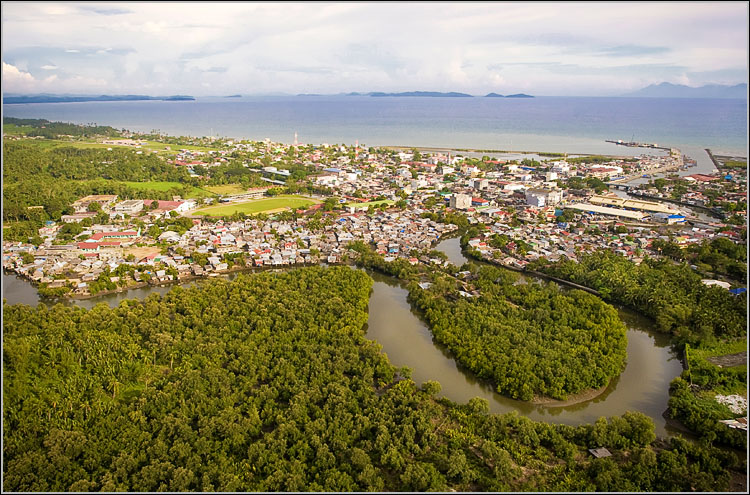 About 40% of Calbayog is made up of plain and hilly terrains and the rest are rugged mountain ranges. With such a composition, its no wonder why many of the city's attractions are nature related. Indeed, Calabayog is known as a City of Waterfalls with so many to explore and others yet to be discovered. Apart from some falls, several caves also contribute to the city's tourism.
Nature and outdoor lovers will find lots of attractions to pass their time with in the city. But while the city of Calbayog may be known for its nature spots, its also a place that is rich in history and culture.
HISTORY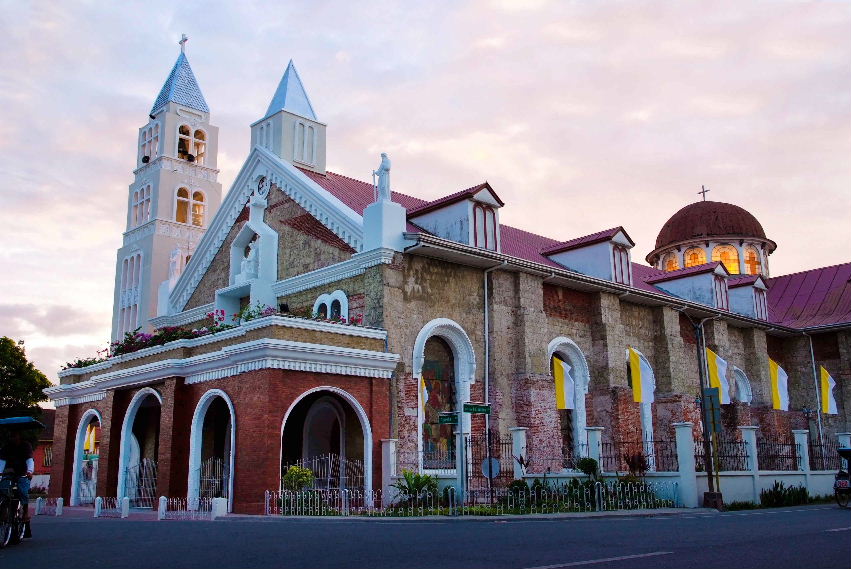 The history of Calbayog can be traced to the spread of Catholicism in the Philippines. Calbayog was one of the areas where Jesuit missionaries were assigned to with chroniclers as far back as the 17th century making notes of the place and its people.
When the Jesuits were expelled from the Philippines in the 18th century, Franciscan friars too over. By 1785, Calbayog was created into a separate parish.
During the American occupation, Calbayog became a major political and religious center. By virtue of Republic Act No 328, Calbayog was made into a city by President Manuel A. Roxas on July 15, 1948.a 
ATTRACTIONS & LANDMARKS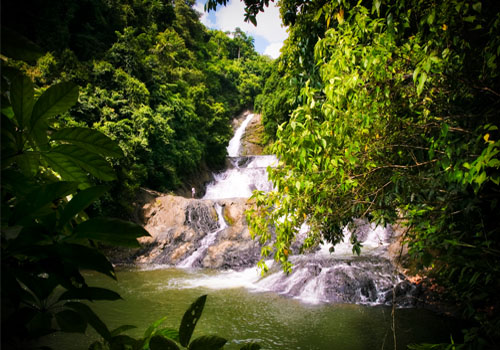 Bangon Falls – considered as the crown jewel of Calbayog's wonders. Located in Barangay Tinaplacan, Bangon Falls is both beautiful and majestic. Bangon is a four-layered waterfalls and is said to be a potential source of hydro-electric power.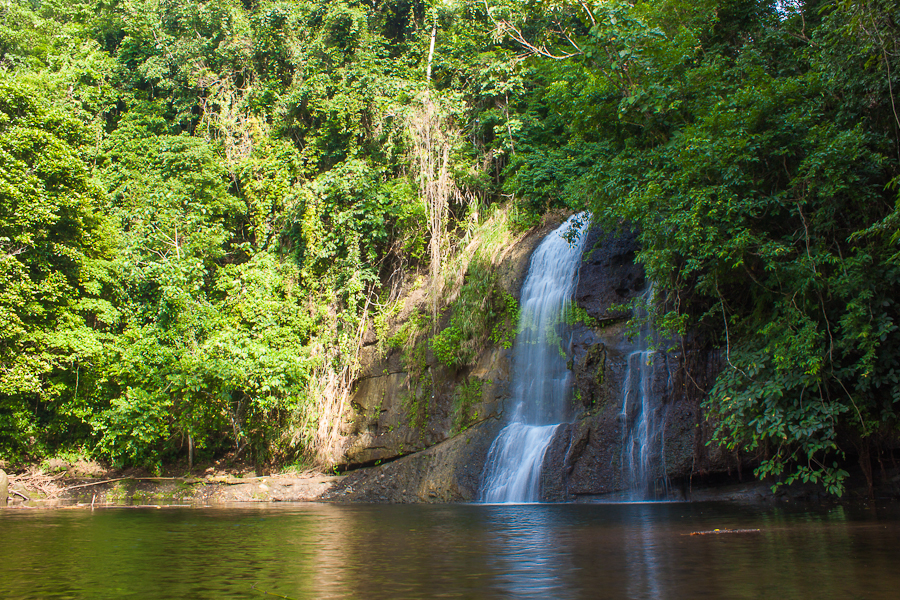 Tabokno Falls – an hour's drive from the city center, Tabokno Falls is located in Barangay Caybago. Also, after an hour's travel, another hour is needed to reach the falls from the village. Although not as majestic as the other falls in Calbayog, it's still beautiful in its own right. Here, swimming and picnics are the main activities.
Pan-as Falls – located in Barangay Pilar, this waterfalls is situated in a watershed area of Calbayog. It's a primary source of water for the residents of Pilar. It is described by people has looking like "a maiden's long hair cascading down the side of a high mountain" when viewed from the outskirts of Pilar. Pan-as Falls is also a fairly high one that the water reaching the pool looks like mere mist.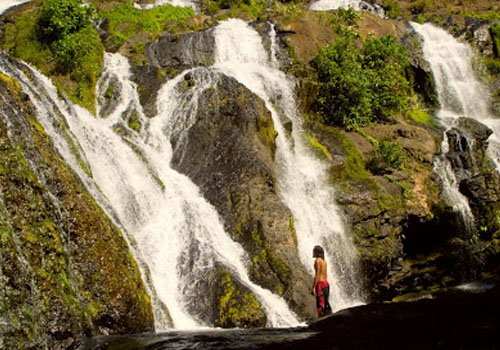 Tarangban Falls – considered as a must-visit attraction thanks to its majestic quality. It is located in Barangay Tinaplacan and is often compared to Bangon Falls in terms of beauty.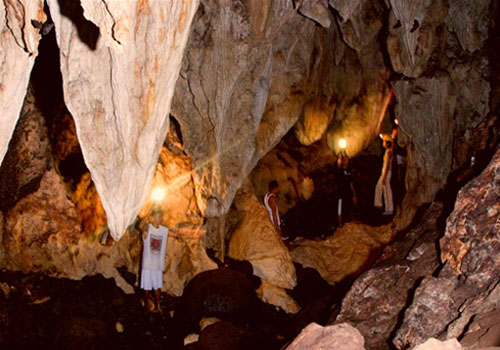 Guinogo-an Cave – the most visited cave in Calbayog. It is located in Barangay Longsob in Oquendo District. There are a good number of stalactites and stalagmites inside the cave.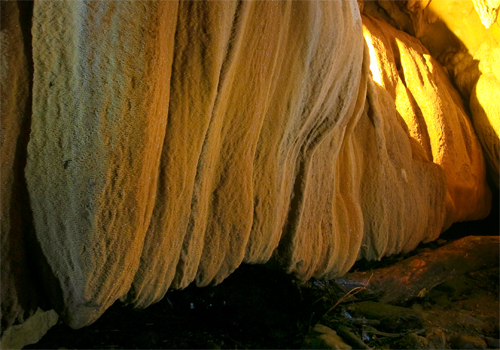 Danao Cave – features seven chambers which are inhabited by various species of snakes and bats.
Other Notable Attractions 
Malajog Beach
Bagacay Beach
Naga Beach
The City Forest and Marble Park
Isla Pawikan (Pawikan Islet)
Mapaso Hot Spring
Mawacat Slide
Hibatang River
Caybago Hanging Bridge
The Sts Peter and Paul Cathedral
The Handumanan (Old Barracks Building)
Calbayog City Hall
Njaga Park
Bishop's House
Marian Place for Reflection and Meditation