We all need connection to survive. No man is an island so the saying goes. We need each other. The simple idea and lesson of this photo strike my inner feelings to capture that ordinary thing that most people don't bother to see.
– Whologwhy on his photo, the Patola Connection
Seldom do you meet a man and learn a thing or two. Here on this interview, meet Whologwhy, our featured photographer. Simplicity and humility are just some of what I learned. Get to know him more, his thoughts and photography in our interview with him below. Enjoy!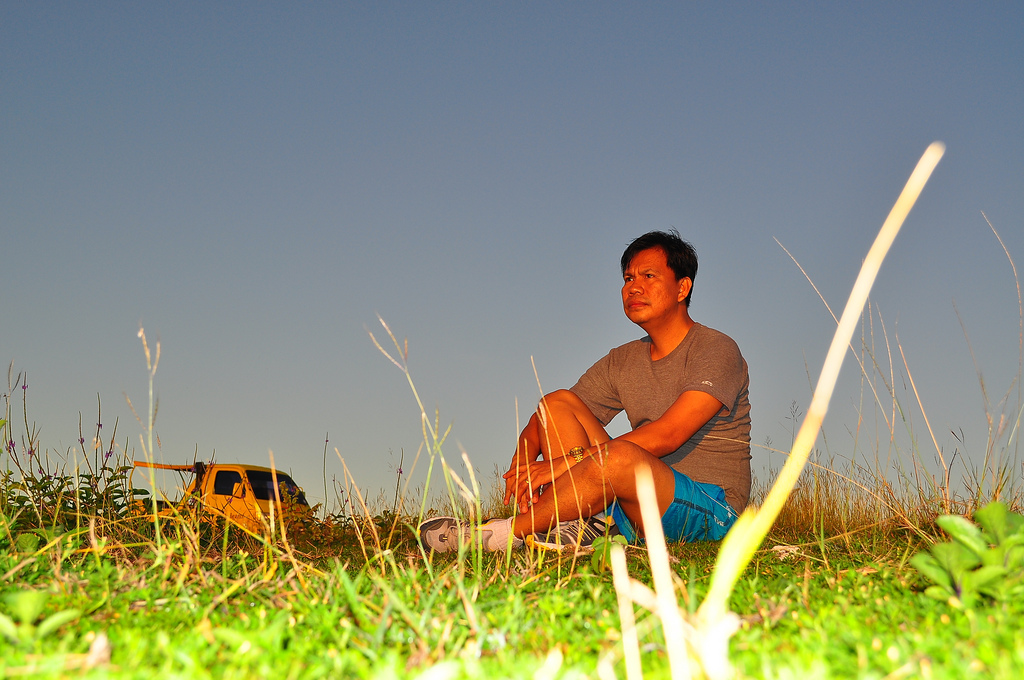 Why the screen name whologwhy (or hulagway – Cebuano for picture)?
Whologwhy is just an english transliteration of the Cebuano word hulagway which means literally as photos. I have many Western contacts and they keep on asking me what is the Cebuano word for photos and when I write it as "hulagway" they pronounced it as hu-lag-weigh. So I came up transliterating it as "whologwhy" and it solve the crisis. hahaha.
That's a pretty creative solution to that problem. But, why "hulagway" instead of the many other Cebuano words out there? Anything special you feel about the word, personally? Or, did it just jumped out of the blue when you were trying to decide on a screen name? It's actually a nice word in my opinion.
I choose "hulagway" as it is more fit to use in Flickr, the world of photos. Hulagway is a deep Cebuano word for photos.
Please share with us. Who is hulagway?
My name is Raycoy C. Doop, the Purchasing Officer of Greencoil Industries, Inc. the company that manufactured the famous Lion-Tiger Mosquito Coil brand. But forget that, I am more honored to be called one of Jehovah's Witnesses. If you like to know more about us just visit www.jw.org. I am a loving sweet husband and a father to one wife and one son. We live simply, centering our lives in helping other read and apply Bible principles to make life more enjoyable and meaningful.
That's quite admirable. I respect people, such as yourself, who shout out his/her faith. That is something we really need to see more in our time. As a Jehovah's witness, can you enlighten us a little bit as to how you view nature? this beautiful world we all live in that's a gift from HIM up there.
I view nature as Jehovah's gift to mankind. He created nature because He loves us and want us to admire nature and be happy. Reciprocating that love, I must share to care this gift.
Let's talk about your photography. For you, what should photography be all about?
For me photography, is just simply capturing photos that interest me, not what interest others. With this principle, you will be happy with your photos than worrying what others say on your photos.
Photography is simply the result of IMAGINATION plus CAMERA. So in photography the camera is just a "cheap extension" of the human mind. A good photo originates from the HUMAN MIND. A camera, no matter how expensive it is, cannot make amazing photos by its own. It should be paired by the Human Mind. I love to appreciate and value the photographer than his camera. I appreciate many amazing photos captured by a disposable and cheap cameras.
Nice and liberating philosophy. You shoot what interest you and whatever you like. Can you share with us two photos that you really like and tell us why you liked them?
Here are the two photos I like.
1. Patola Connection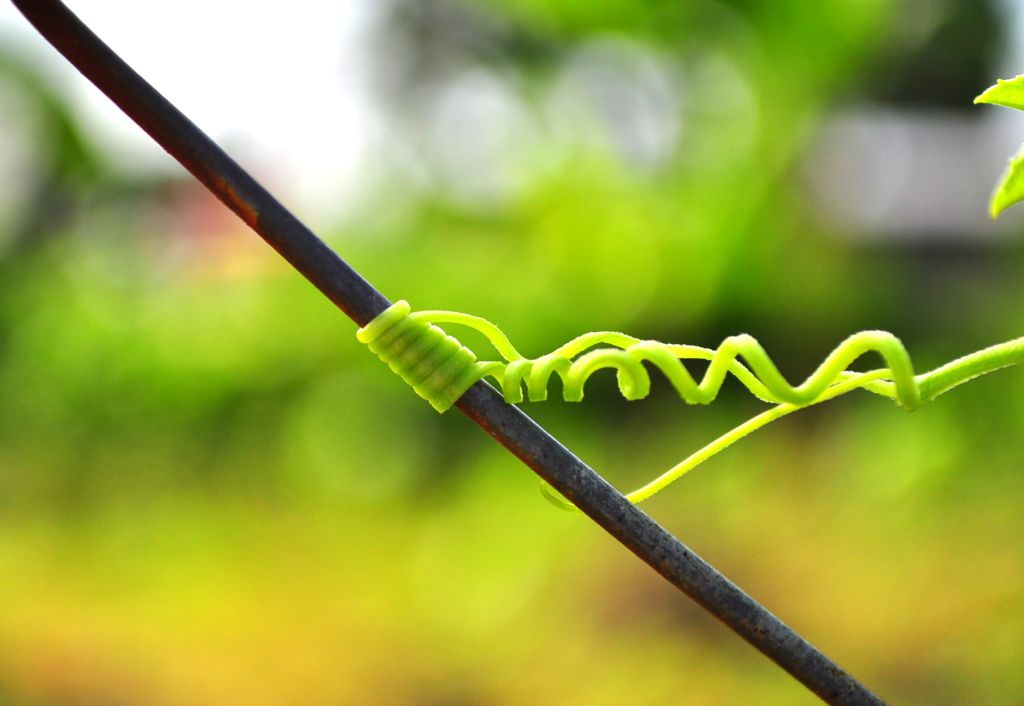 I like the photo because as you ponder on that you can feel nature's survival. We all need connection to survive. No man is an island so the saying goes. We need each other. The simple idea and lesson of this photo strike my inner feelings to capture that ordinary thing that most people don't bother to see. Read Romans 1:20.
Romans 1:20: For his invisible qualities are clearly seen from the world's creation onward, because they are perceived by the things made, even his eternal power and Godship, so that they are inexcusable.
2. Market Shots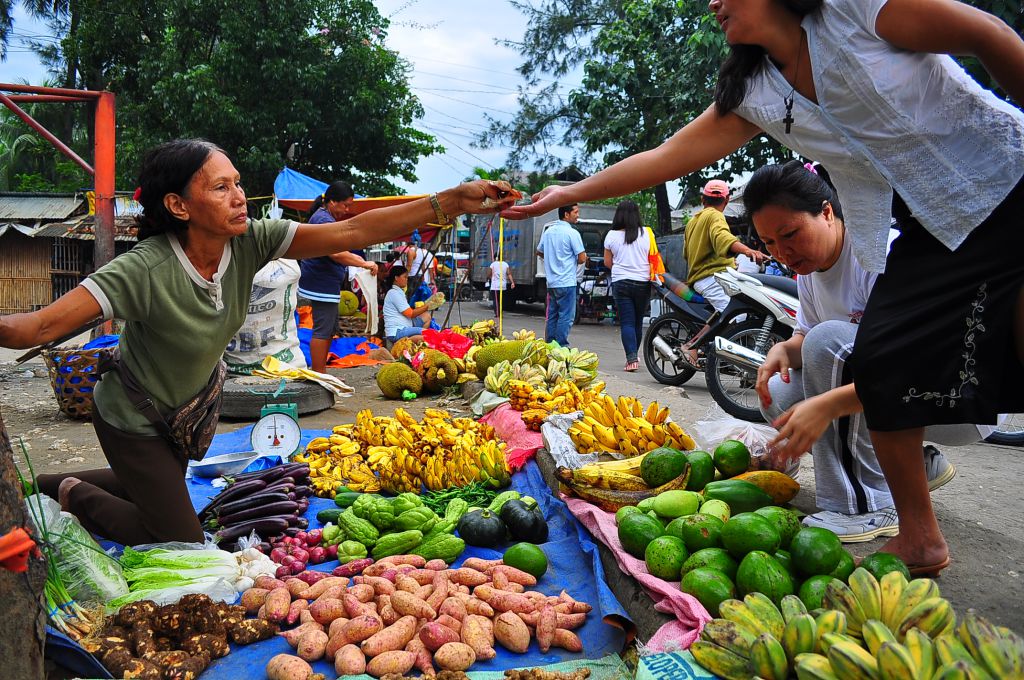 I like market shots. But, to make a market shot interesting, you need to have patience. I waited for the right moment to capture the shot. And with this shot, the right moment happened just 2 seconds. So this requires advance planning and foresight. I know that the right moment is when the seller hand the money change to the hand of the customer. It happened very quick and you had to click the camera at that moment. I prefer not to have actors, I want it natural market scenes.
Another thing I'm curious about. You call your flickr photostream "The Album Where You Can Find the Most Uninteresting Photos". Why?
Thanks for noticing that. It speaks the truth. In this digital world where photos are so abundant your photos posted seldom got attention. Imagine, I am in Flickr since 2006 and only now that you stumbled and appreciate my photos. Hahaha.
😀 Yeah, it's true, the transition to digital resulted to an explosion of photos everywhere. It's both a good thing and a bad thing in my opinion. But, I would disagree with the "uninteresting" description as we're quite very interested in the photos you've shared. I especially like your photos in and around Cebu. Loved the photos of the dried danggit fish.
Voila, after seven years of waiting, I meet the man who can convinced me of changing my words in Flickr from "uninteresting" to "interesting". Thanks for blowing my trumpet my friend. Read Matthew 6:2.
Matthew 6:2: Hence when you go making gifts of mercy, do not blow a trumpet ahead of you, just as the hypocrites do in the synagogues and in the streets, that they may be glorified by men. Truly I say to ​YOU, They are having their reward in full.
Totally got it. I admire your humility. Let's talk about the places you've travelled. Describe Cebu. Best place on earth?
Cebu is not the best place on earth but one of the best place on earth. You can appreciate nature when you visit Kawasan Falls and for those who love street photography you can have it by visiting busy streets like Colon Street and Carbon Market. Cebu offered also many interesting resorts where you can dive and explore the underwater world in Mactan Island or visit Malapascua and Bantayan Island.
I see that you are currently based in Cebu. Are you born/raised in Cebu? Aside from the ones you mentioned above, what places would you recommend to a tourist who only got 1 day to spend? But, who would like to experience as much of Cebu's food and culture.
Yes I was born in Cebu, the place where they buried my umbilical cord too. Im one of the BISDAK, or BISayang DAKo. Bisdak is what we call for a truly Cebuano borne and raised. For those tourist who will be planning to spend a day and experience Cebu, try to visit Taboan Market, where you can buy your pasalubong like the famous Cebu Danggit (dried fish). Much cheaper there. Experience lunch Cebuano style at Lantaw Floating Restaurant at Cordova Town. If you want to go shopping after lunch go to SM City or the Ayala Malls. For dinner go to Lantaw Busay, where you can see Cebu at night.
You recently visited Bohol. How was the trip? Did you enjoy it?
Yes I am enjoying our trip in Bohol. We visited the Loboc River Cruise, Tarsier Conservation, The Shiphaus, Chocolate Hills, Hinagdanan Cave and have lunch at Bohol Bee Farm. I love driving in Bohol free from the heavy traffic compared to Cebu and Manila. The gentle and honest people that is ready to help when needed. I will be uploading photos in my Flickr account soon.
Wow. That's a lot of nice places in Bohol. Would you recommend it as a good family getaway?
Yes, I will recommend Bohol especially the Bohol Bee Farm, where you can enjoy the sea and the organic foods, like the flower salad, the squash bread with pesto sauce and many more. Try eating their organic red rice and salads.
What other places in the Philippines do you want to visit soon?
I am dreaming to visit Batanes Islands. I want to experience the simple life there and capture the beauty of nature. I love to see in person, the verdant hills.
Great choice. Indeed, the country is blessed with lots of great islands, such as Batanes. Thanks God for this gift. Any final word for the readers? We feel you have more to express and share.
And to the readers, don't get immersed by your job and business. Give time to yourself and your family. Enjoy nature at its best. Our country has many more exciting islands to visit. Remember the purpose why God created nature. It's His love for us, and the best way to reciprocate that love is to meditate and admire His creations. But most important, know more about the Creator, as it means everlasting life. Read John 17:3.
John 17:3 Now this is eternal life: that they know you, the only true God, and Jesus Christ, whom you have sent.
---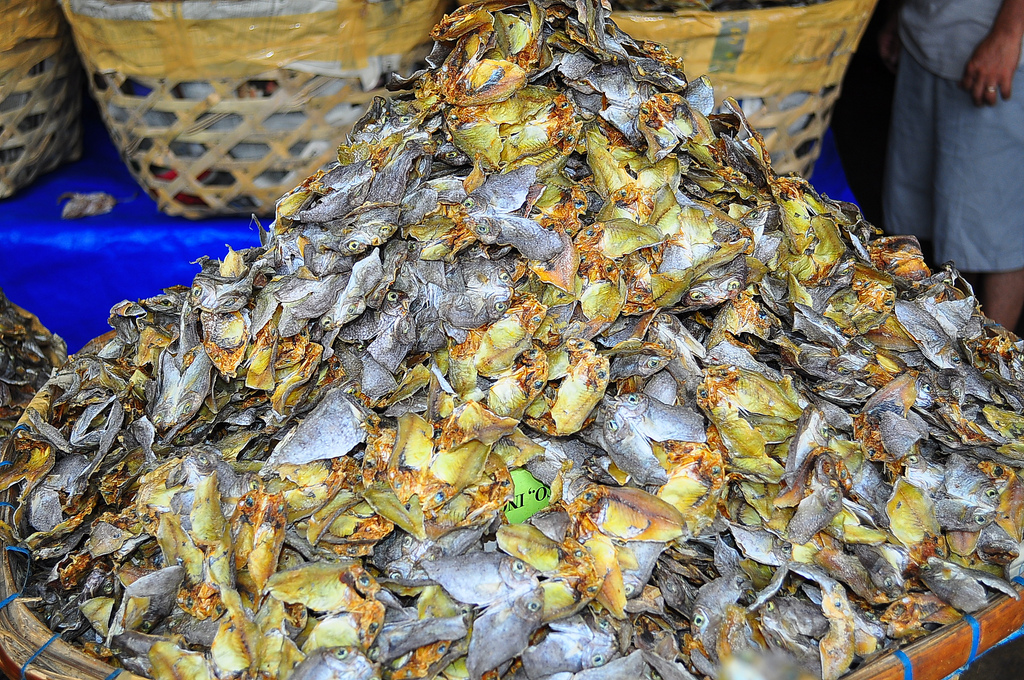 ---
Excellent photographs celebrating life at its best – with family and love ones, in harmony with nature and with the Omnipotent. Good photographs he marked as "uninteresting" to share about humility. It is a great honor for us here at TriptheIslands to feature photographers like him, who doesn't only showcase travel destinations, but also tries their best to showcase Humanity and Life. Two unique destinations wherein all of us share. Destinations wherein all travels begin and ends. – Mel & Trex
Feel Free to Like and Share with your friends!