Swimming with Whale Sharks (Donsol, Sorsogon)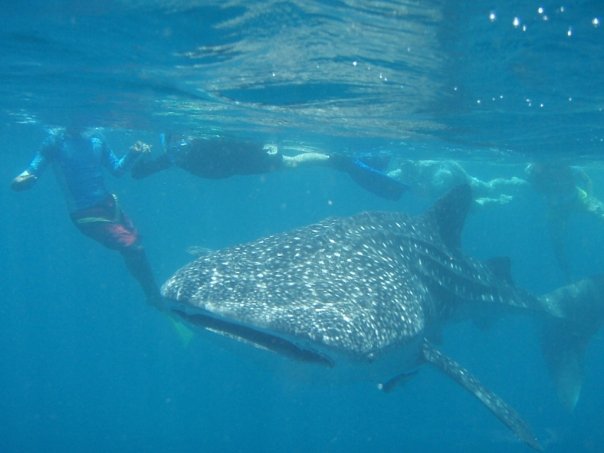 Photo by Karlo L. Yap
June 13, 2013 – Photo of the Day
Swimming with the whale shark at Donsol.
The presence of whale sharks in the town of Donsol was known to the local residents over 100 years. But the locals believed these gentle giants were dangerous. This wrong notion changed when in December 26, 1997, a group of scuba divers led by Romir Aglugub – a PADI diving instructor, discovered its presence, and interacted and came in contact with the Whale Sharks. Even the members of the diving group of Romir was having second thought if the fish is docile, until the instructor led the way into the water and came in contact with the whale shark. Copy of video footage taken by the group was passed on to the media and the WWF-Philippines. By March 1998, Donsol became world-class tourist destination and now known as the "Whale Shark Capital of the World".
Location:  Donsol, Sorsogon
Photographer:  Karlo L. Yap licensed under Creative Commons by Flickr
Like and Share with Your Friends!