Philippine tourism will be getting a big boost in western China with the start of Zest Air's charter flights from Kunming, Yunnan Province to Kalibo, Aklan on July 4, 2013.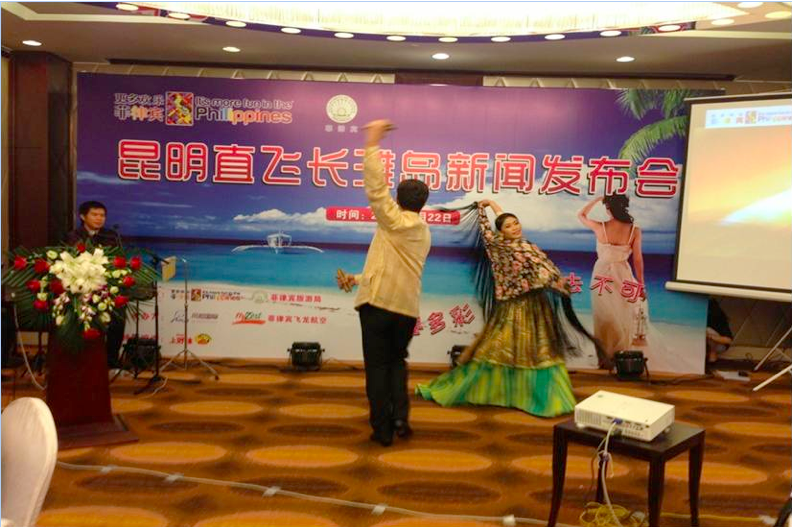 The charter flights are scheduled every five days. This development was announced during a luncheon in Kunming on May 21 attended by local tourism officials, travel agencies, tour operators and the media.
Vice Consul Duke Villanueva of the Philippine Consulate General in Chongqing and Department of Trade (DOT)-Shanghai Head Gerry Panga gave brief remarks during the event, which was enlivened by a cultural performance of the Sidaw Dance Troupe and Acoustic Ensemble.
The opening of the Kumning-Kalibo charter flights in July and the recent launching of Zest Air's Chongqing-Kalibo charter last April 11 signify a double victory for Philippine tourism in western China.