Shubert L. Ciencia is a passionate photographer hobbyist who loves shooting churches and eating noodles. He travels to various parts of the Philippines and the world in his quest to shoot and photograph churches, and of course, noodles. Find out more about his interesting quest in our interview with him here at Trip the Islands.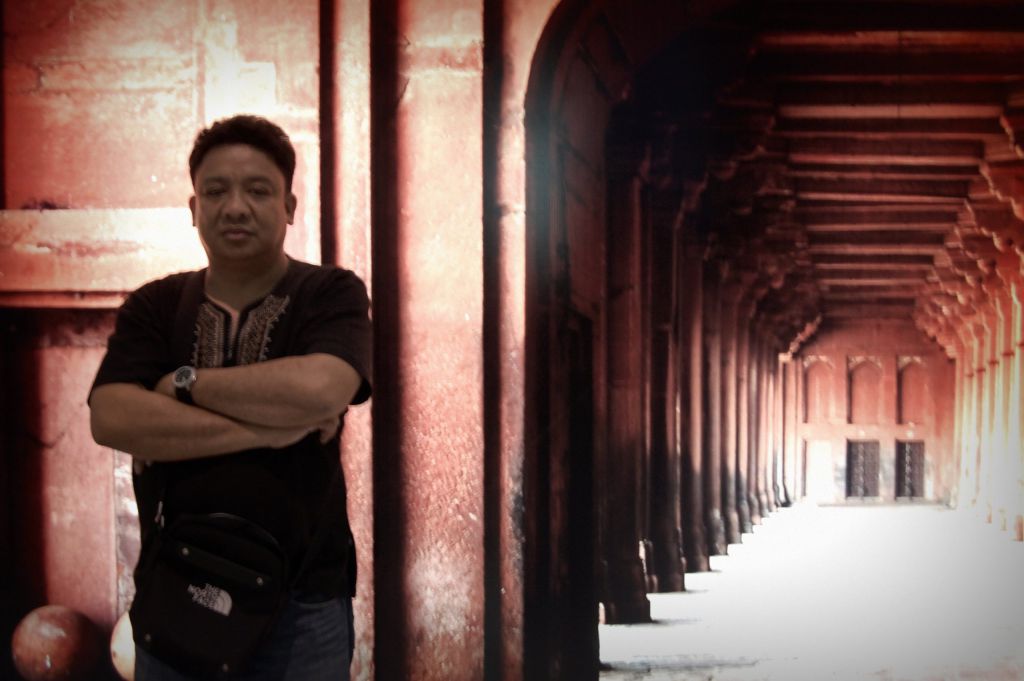 Who is Shubert Ciencia in your own words?
I am a photography hobbyist. I shoot old churches and noodles.
Noodles and churches. Awesome combination! I imagine you eating at a panciteria next to the church after a shooting session. Is this something you've done? When planning to visit a church do you also scout and look for the best noodle house (or pancitan) in the area? 🙂
Yes, I shoot the church and look for the local pansit too. The dish has its own interesting stories to tell.
We love your photos on churches. When did you start photographing churches? What fascinated you about churches?
Sometime ago, a friend showed me a documentary about his search for his family's story. He found much of the documentary sources in the archives of old churches, mostly at the Sta. Maria Church, Ilocos Sur. He urged me to do the same which brought me to the church of Obando in Bulacan. And to more old churches and their river of tales which ended in a watershed called Almaguer. That's when I realized I actually lived near churches (and schools) all my life. The photography came just a residual outcome of this journey.
Those old churches are also living testaments of our history as a modern nation. Our towns and cities sprouted from where those churches and presidencias were built. That's why the town center is always in these areas. Throw in the plaza too. Next came the visitas which eventually grew into barangays and new towns. It is within these premises that I developed my liking for them old churches.
I find this really interesting. I didn't know churches hold documentary archives on people aside from certificates (marriage,baptismal etc.), What are these archives? old photographs, old newspapers, census info, old books about the town?
It's in the records of baptisms, deaths, and marriages. I was able to trace our family history from the baptismal archives of the Obando church dating back to the 1700s. This will require you a basic capacity on the Spanish language though.
So your search for your family's history turned into a passion for churches and it's role in the nation's history and cultural heritage. I guess you have a passion for history as well, right?
Yes, I am a history buff too which excellently complemented my addiction to old colonial churches.
What is your view on the Catholic tradition of "visita iglesia"?
I find it fascinating. But since I am not exactly a religious person, I do my visita iglesia for documenting heritage. And history.
Any churches here or abroad you are longing to visit and photograph? Top 5 of these churches?
I'd like to shoot NY's St. Patrick Church someday. But my priority list are local colonial churches. I want to visit and shoot all 26 of them. Right now, my tops are Mahatao in Batanes, that elusive church in Romblon, Guian church in Samar, Bacon church in Negros, and that church in Aklan with what is refuted as having the biggest bell in Southeast Asia, Jimenez church in Mindanao, Lazi church in Siquijor. I have not been to these churches yet. But I will.
We wish you luck and hope you finish shooting all 26 colonial churches. Looking at your photos of old churches made me think of the folks and the community that built them at the time. It must have been a big endeavor on the part of the town folks to build a church. For some, sacrifices were probably made. But, it seems that the churches reflect the character of the community that built them.
There is more to these colonial churches than ecclesiastical building. But that will require a long conversation.
Of all the churches you've visited, what is?
a) the most magnificent (grandiose) visually
That would be Paoay in Ilocos Norte and Miag-ao in Iloilo.
b) one that left you the best impression?
Both Paoay and Miag-ao.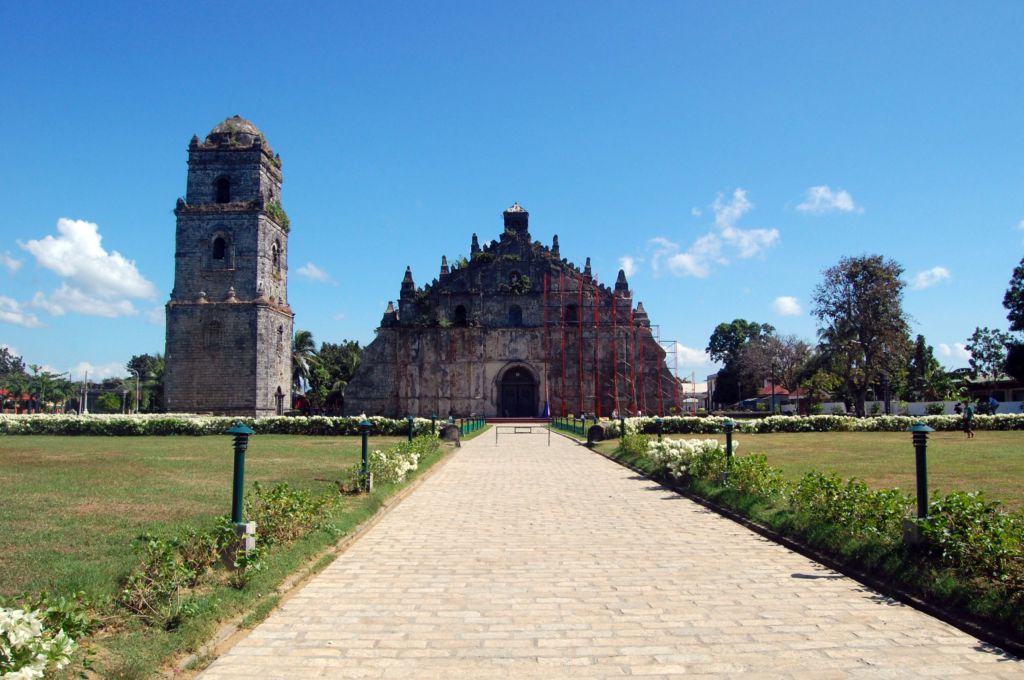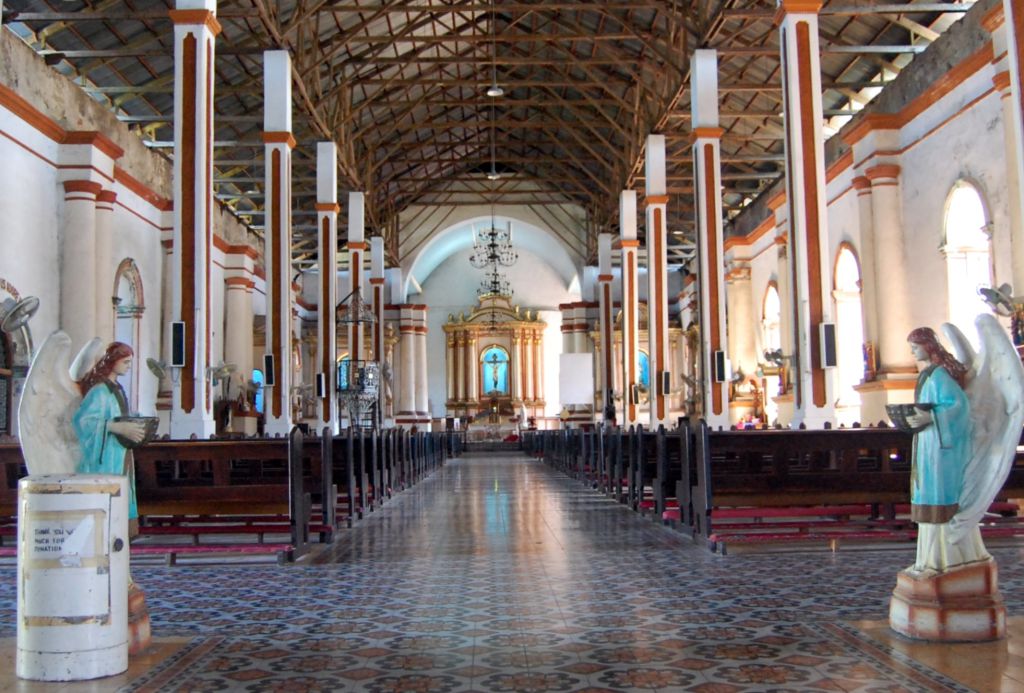 Can you describe your impression of the two, please ? I haven't been to both but am looking forward to visit them soon.
The grandeur of the Paoay church is simply intoxicating. From any angles. The massiveness of the walls reflects our politically and geologically turbulent history. Yet the interior is so simple without the elegant overkill of San Agustin church. Outside may be an architectural delight. But inside, the cavernous silence encourages reflection and provides a welcome respite from the noise outside. Miag-ao is like Paoay in many ways in many ways like Paoay too: massive but simple, architecturally loud and yet serene.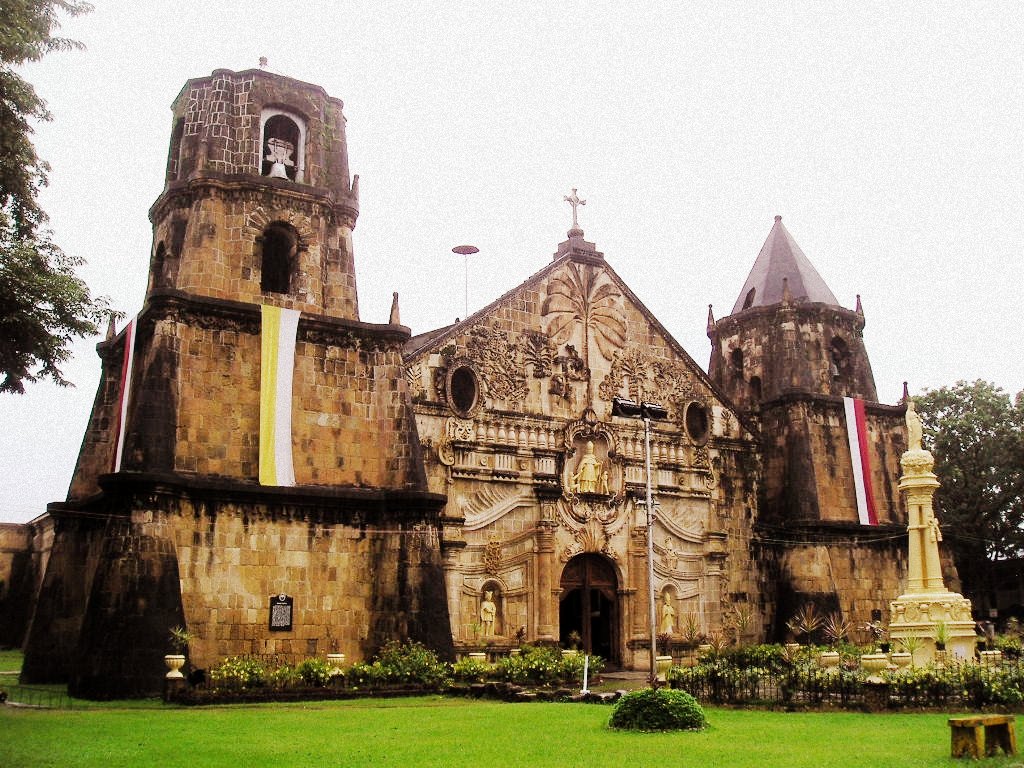 You mentioned that you are an amateur photojournalist, but your works are that of a professional, what made you say that you are an amateur?
I do not actually do photography for a living. I got paid and published every now and then. Photography for me is a one way of breaking the monotony of my travels while at the same time soothing the stress that came with it. That's why I consider myself as an amateur.
Care to share with us your day job?
I work for a non-government organization who wants to change the world into something described by John Lennon in "Imagine".
What motivated you to become a traveling photographer?
Because I travel a lot. So since I go to lots different places, I thought I might shoot those places just as well.
Well, thanks a lot for the photos. You are quite a blogger (writer) as well. I'm still going through your blog and you share a lot of interesting information.
Thank you.
We are quite drawn by your pseudonym in Flickr MVI running away from parties, what does this mean?
I posted that in December when I often get invited to parties. And honestly, I hate parties. I would rather have a camera, walk around, and spent the rest of the day shooting.
What do you consider your best photo so far?
I can say now that THAT would be the first photo I took of Paoay church many years ago before becoming a serious photographer. I took it with an old film camera from the office. No high tech buttons and settings. It was just me and the church on that bright mid day. I aimed, and clicked. That image now hangs in my house, the only one of the all the churches I've shoot. I thought it was perfect.
To learn more about Shubert, old colonial churches and our rich history and heritage, check out Shubert's blogs at bigberto.blogspot.com. It's quite an interesting read.
For NCCA national heritage churches: http://bigberto.blogspot.com/search/label/NCCA%20National%20Heritage%20Site
For UNESCO world heritage sites: http://bigberto.blogspot.com/search/label/UNESCO%20World%20Heritage%20Site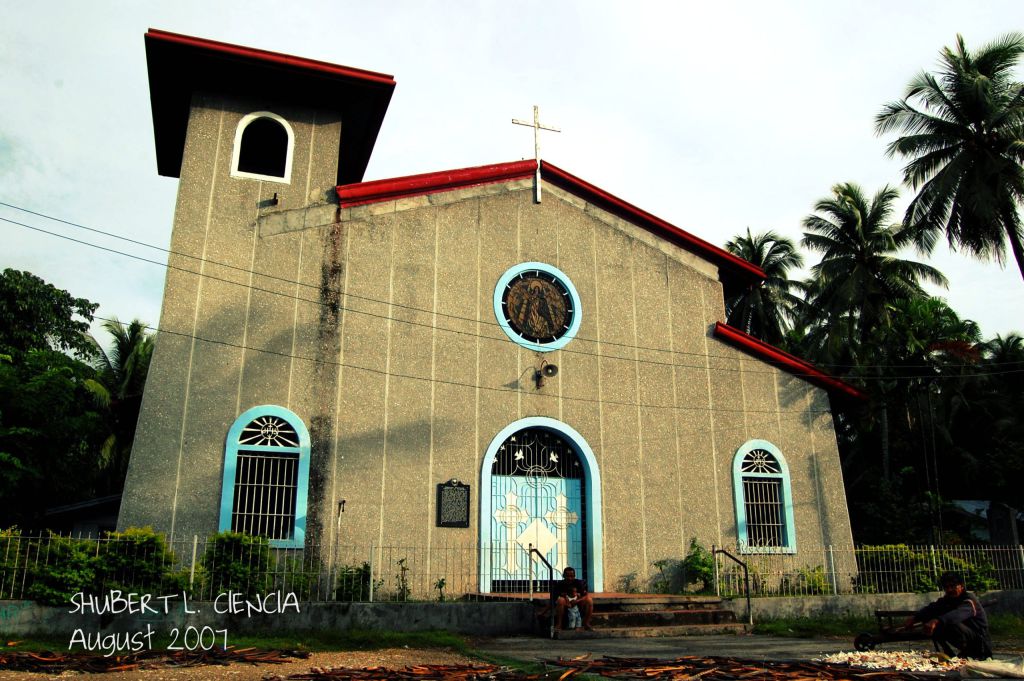 ---