When you truly seek nature, then one of the best places to head to when you're in Cebu is Tuburan. This municipality located in the midwestern portion of Cebu is every adventure seeker and nature lover's dream come true. In fact, the essence of nature is in the name of the town itself.
Tuburan got its name thanks to the prevalence of springs in the area. In Cebuano, the word tubod means spring. Early settlers relied on these springs as a source of potable water and of course, for household use.
So if you'd like a holiday filled with visits to springs, beaches, rivers, caves and much more, then start planning your visit to this pleasant midwestern town in Cebu.
Getting to Tuburan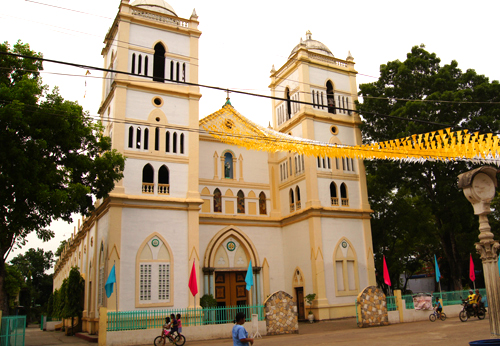 There are different ways to get to Tuburan from Cebu City. One, there is the northbound route where transportation passes by several northern towns then makes its way to Tabuelan before getting to Tuburan. The second route is the southbound one where transportation passes Toledo on the way to Tuburan. The third and last route is through the Trans-Central Highway (essentially a mountainous path) where you travel to Balamban then to Tuburan.
Your transportation options of choice are either a bus or a V-Hire which are basically passenger vans. Those who want comfortable travel may opt to rent an entire van – particularly useful if traveling in a group because the cost can be split.
Once at Tuburan, your mode of transport are either a habal-habal or a pedicab. These can be hired to take you to various barangays across Tuburan, different rates apply of course.
The Many Splendors of Tuburan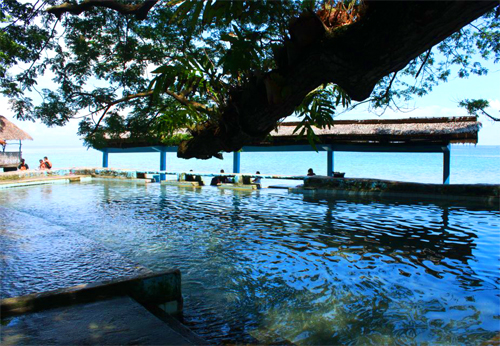 Molobolo Spring – the major spring in Tuburan, as well as a source of water for household A lot of visitors prefer this spring not just for the oozing cold water but also for its accessibility.
Tuburan Town Museum – housed in what was originally the ancestral house of Don Diego Tabotabo, one of the earliest settlers and administrators of Essentially, the museum is a tribute to the history and culture of the town from pre-history to the present.
San Antonio de Padua Parish Church – a pilgrim destination for those devoted to San Antonio de Padua, the patron of good business, sailors, expectant mothers, the poor and lost The structure is a semi-Romanesque design and was constructed more than 100 years ago.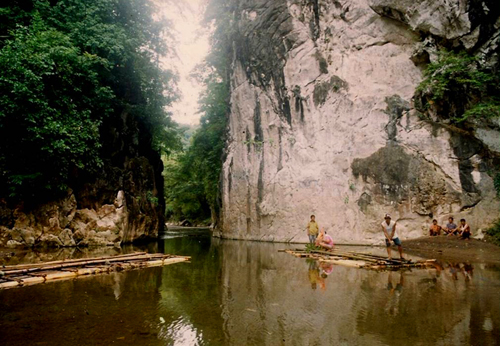 Marmol Cliff and Cave – here you'll find twin marble rocks with a cave located to the side of the If there was one word to describe the place, it would be: enchanting.
Lantawan Tunnel – located within Tuburan Lantawan According to local talks, the tunnel was used during the Japanese Occupation as a jump-down area from fighter planes.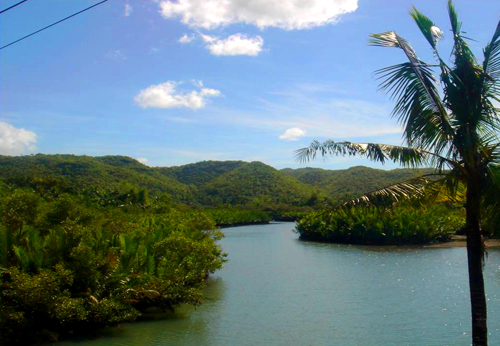 Adela River – serves as a boundary between Poblacion and Daan Lungsod, which was the original town site of The three-kilometer brackish river is line with nipa palm trees and passes through three of the many natural springs of Tuburan: Guiwanon, San Juan and Mantawihan.
Niño and Apalan Marine Sanctuaries – diving and snorkeling sites established around 2003 where you can find corals, fishes and turtles.
Truly, only a few places in Cebu captures the essence of Tuburan. Where else can you find a variety of nature-based activities in one small municipality? But while the array of sights make Tuburan a destination best suited for those who seek adventure or love nature, there's no reason the peace and serenity offered by the place wouldn't be attractive to those who just want a relaxing weekend break.