Located in Burauen, Leyte, about 66 kilometers from Tacloban City, the Mahagnao Volcano National Park attracts visitors with its craters, hot springs, multi-colored mud, virgin forests and lagoon. It was proclaimed as a national park in 1937. Like other regions in the Philippines, the area enjoys a temperate climate.
Natural Attractions
The Mahagnao Volcano Natural Park is abounded by natural wonders, including a dormant volcano, a freshwater and an acidic lake, waterfalls, hot springs and a diversity of flora and fauna. With its potential for ecotourism, the area had been proclaimed as a protected sanctuary under the National Integrated Protected Areas System (NIPAS) in 1997.
The Mahagnao Volcano
The dormant volcano is abounded by the municipalities of McArthur and Lapaz and is mostly composed of wetland forests, which give birth to several streams and rivers that flow on many parts of Burauen and its neighboring towns. It is the focal point of the Mahagnao Volcano National Park that encompasses an area of 635 hectares. Because of the abundance of fresh water on the area, Burauen is known as the "Spring Capital of Leyte".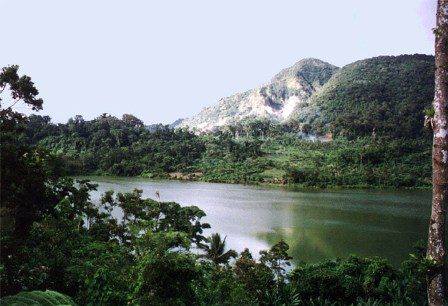 The volcano's summit has a heavily forested area and a steep-walled crater that opens to the south with a peak elevation of 860 meters, with fumaroles and mudpots on its flanks. On the southern flank of the volcano, you will find crater lakes, namely Malagsom and Danao. The former is known for its green acidic water, while the latter is popular for its hot springs. Rocks that are primarily found on the volcano are andesite.
The volcano is classified by the Philippine Institute of Volcanology and Seismology (PHIVOLCS) even with its active thermal features.
Things to Do
If you want to experience a strenuous adventure hike, then you can trek from the Mahagnao Volcano National Park to Lake Danao, and on to the Tongonan National Park in Ormoc City for about 40 miles. As you can see, travelers visit this park to walk among a wide variety flora and fauna, enjoy a dip at its hot springs and experience the great view of its marvelous volcanic craters. You can also walk along the Lake Malagsom and under the century-old shade trees leading to the freshwater Lake Mahagnao. According to residents of the area, the park's lake is a favorite bathing place of the village dwellers because of its clean and fresh water, which means that you can definitely enjoy swimming here on your stay. Also, you can take a boat trip on the lake, and if you want to experience an overnight camp in this beautiful place, you can rent a hut along the lake's shore.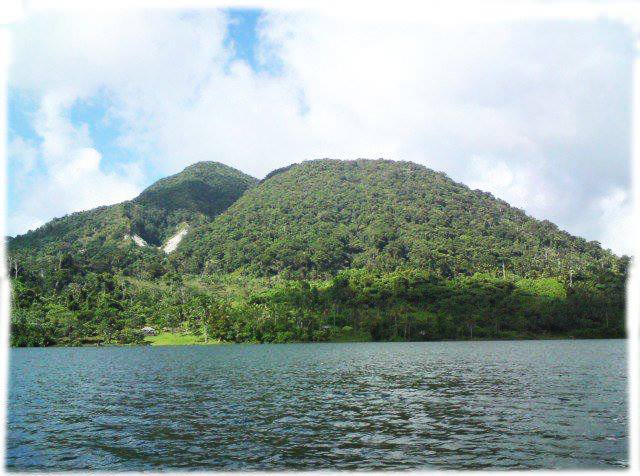 How to Get There
The easiest and most convenient way to reach the Mahagnao Volcano National Park is from Tacloban City, which has its own airport offering flights on regular schedules to and from Manila. From Tacloban City, you can take a one and a half hour bus ride or a jeepney to Burauen, with a route passing through 7 barangays before reaching the park. At the town proper, you can also hire a motorcycle to give you a ride to Mahagnao. The volcano and national park is specifically located 18 kilometers southwest of the municipality of Burauen. Also take note that you also have to hike for an hour or ride a 4×4 vehicle to actually reach the site.