Wondering where to go this summer? You should head out to the Philippines and explore some of its hidden treasures, places that have remained safe from the crowd. One of these is the beautiful province of Sorsogon in the Bicol Region, which is home to beautiful tourist attractions that are perfect for sightseeing or a jaunt around town.  These include the Coral Church of Barcelona, World War II Japanese Tunnels, Ubo Falls, Bulusan Lake, Mount Bulusan and Cold Springs of Irosin.
If you only have time to visit just one place, make it Matnog. It is a third-class municipality in Sorsogon in the southernmost tip of the Bicol Peninsula. Because of its proximity to the waters, Matnog boasts of beautiful beaches and amazing islands just waiting for you to explore.
What are the must-visit spots in Matnog, Sorsogon?
Tikling Island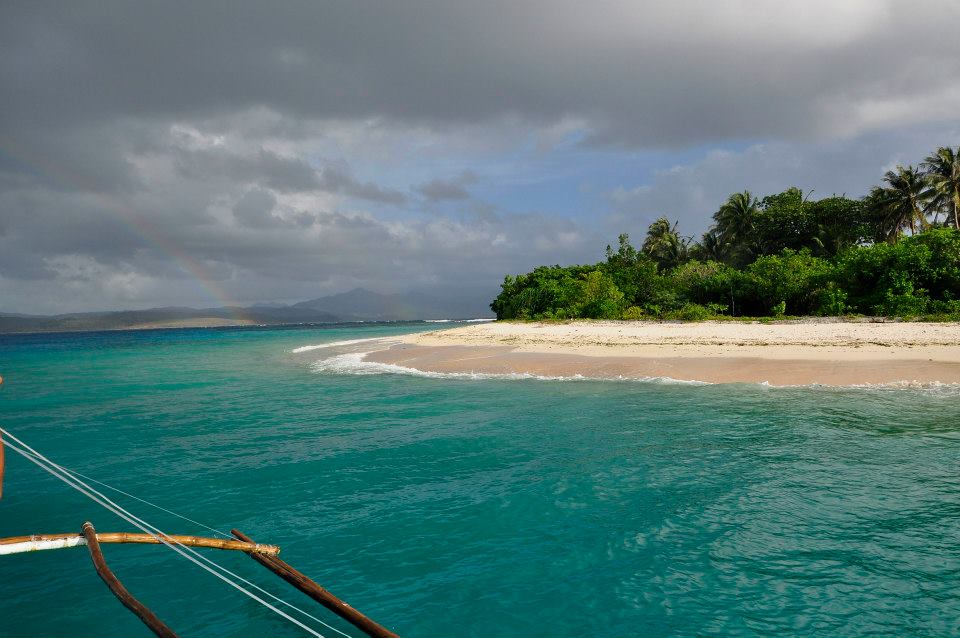 This is one of the islands that have been newly introduced to the public, which means parts of it are still pristine and untouched. A notable feature of Tikling Island is its pinkish powdery sand that stretches as far as the eye can see. Because the beach is still clear of luxury resorts and nipa cottages, you get an unobstructed view of the shore. In fact, you'll see the view of Tikling Island even while aboard a ferry going to Samar, another island in the Visayas.
If you wish to enjoy peace and quiet, this is where you should be heading. The only inhabitants you'll find on the island are its caretakers.
Juag Fish Sanctuary
Want to be surrounded by marine wildlife as you take a dip or snorkel? The Juag Fish Sanctuary is the perfect place to be, because it features a thriving underwater ecosystem. Thanks to Alex Geneblazo's love for underwater wonders, a variety of aquatic species are bred in this protected environment, which you can interact with through feeding demos, snorkeling and swimming.
Subic Beach
Don't be misled by the name, as this beach is in Matnog, Sorsogon, particularly in Calintaan, and not in Subic, Zambales. It, however, rivals the beauty of some of Subic's frequently visited beaches. It boasts of an amazing shoreline, decorated with trees and boats. Unlike the beach in Tikling Island, Subic Beach has open cottages and tree houses that you can rent.
You can choose to stay or camp overnight along the shores and then go trekking in the nearby hills.
Valley View Park
This spot is in an uphill road leading to Bulan and Matnog. It features cemented cottages built by the cliff that is overlooking the rice fields of Irosin and the breathtaking scenery of Mount Bulusan, one of the active volcanoes in the Philippines. Its last know activity was between March and June 2006 when seismic unrest was detected and the volcano spewed ash. If you want to witness the beauty of this natural wonder at a safe distance, the Valley View Park is the place to be.
Bulusan Lake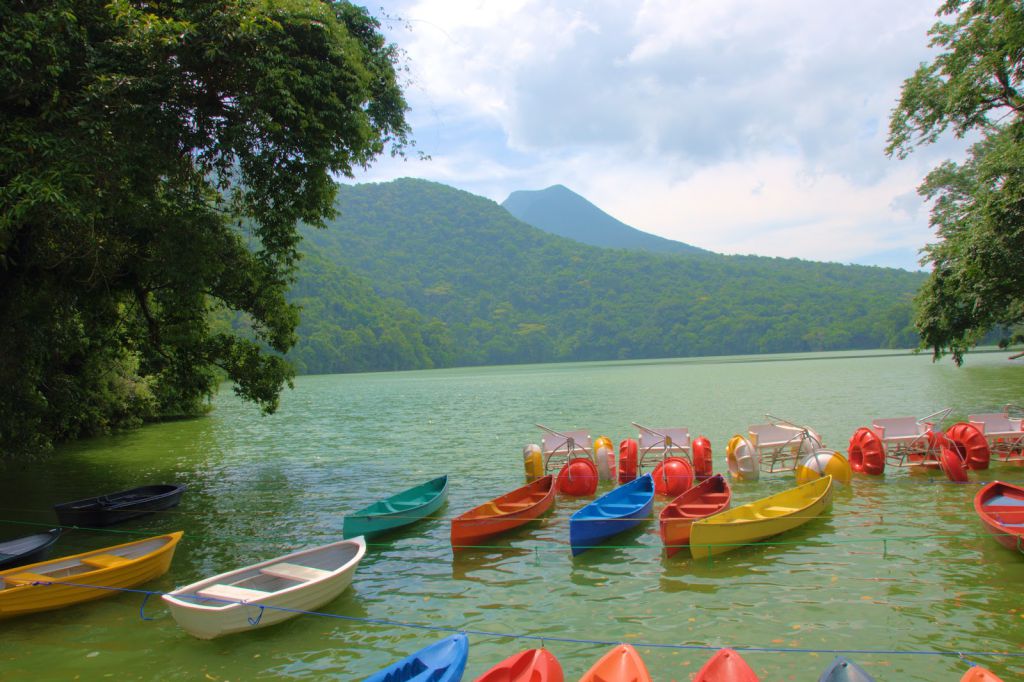 Found on the slope of Mount Bulusan, it provides the perfect playground for kayaking and paddling. Its calm and still waters are reason enough to explore the lake. The calm and serenity of the area makes the perfect balm from all the stresses of city life.
Apart from checking out these spots, you should try sea caving as well. Although no official name has been given to these twin caves, they're fast becoming one of the must-visit destinations in Matnog. Expert divers can check them out at any time, but beginners are advised to do so only during a low tide. Inside, you'll see an amazing landscape of rocks and boulders that have taken on new colors over the passing of time. Shades of rocks vary from the usual gray and black to an unusual shade of lavender and violet.
So what are you waiting for? Take the off-beaten track and head down to Matnog, Sorsogon for your next getaway!