Sometimes the familiar and the famous make travelers jaded, compelling them to take the road less traveled. Off the beaten tracks are jewels that offer refreshing encounters and rare finds. While rare tourist destinations are getting harder and harder to come by, thankfully, Sibuyan Island still fits in the short list of tourist destinations off the beaten tracks.
Sibuyan, the Galapagos of Asia

Yes, there are thousands of islands to explore the world over but there is only one so-called "The Galapagos of Asia", and deservingly so. This endearing label should be enough to fire up the adventurer slash explorer in you.
Sibuyan boasts of only the purest that nature can offer. There's no mass tourism here or long stretches of beach parties. What you see is only unspoiled, natural beauty from dense virgin forest to beautiful fresh water lagoons, rivers and massive waterfalls. The island itself remains densely covered with forest trees and plants. Primary forests covers more than a third of the islands total area
Only a few miles outside laidback coastal towns and you'll be greeted with secluded surprises.
Sibuyan's Cantingas River is one of the cleanest in the world.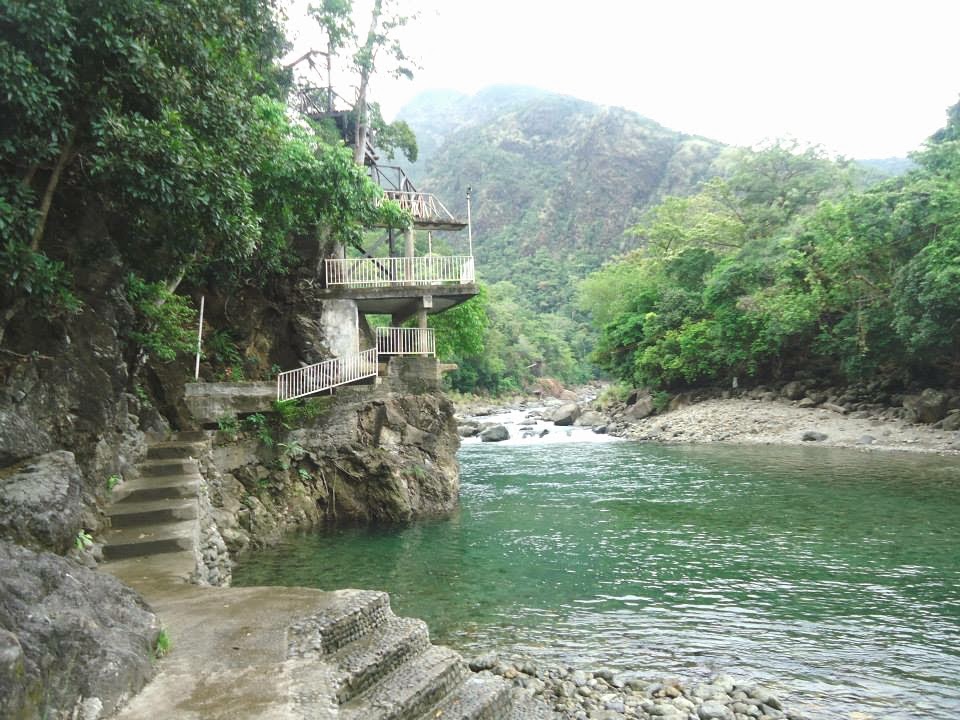 Home to the #1 cleanest river in the Philippines and #2 cleanest river in the world, expect Sibuyan to astound you with its unspoiled riches. Indulge in a cool swim or refreshing drink from its streams. The Cantingas River is so clean; the bottom 40 feet below is visible. That's how crystal clear and pure the river is.
Mt. Guiting-guiting (G2) is a daredevil's nemesis, waiting to be conquered.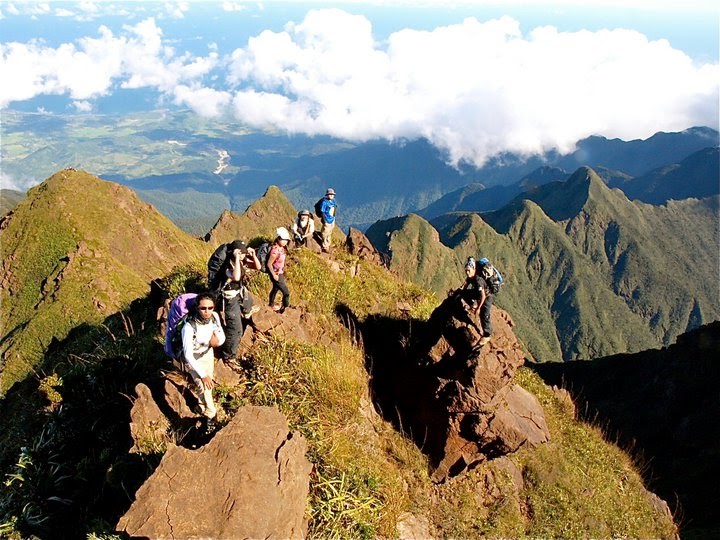 There is good reason why this colossal mountain can only be conquered by the brave and the prepared. Rated with a difficulty of 9/9 by PinoyMountaineer and trail class of 5, Mt. Guiting-guiting's jagged peaks called "Knife Edge" must be traversed within only a few hours. There's no campsite at the peak, the path is relentlessly unforgiving, and the weather ever-changing.
Mt. Guiting-guiting National Park covers 15,200 hectares of bio-diverse lands, home to at least 700 species of flora and at least 100 species of fauna.
Bila-bila Waterfalls lies beyond the tourist trail and over rocky marble paths.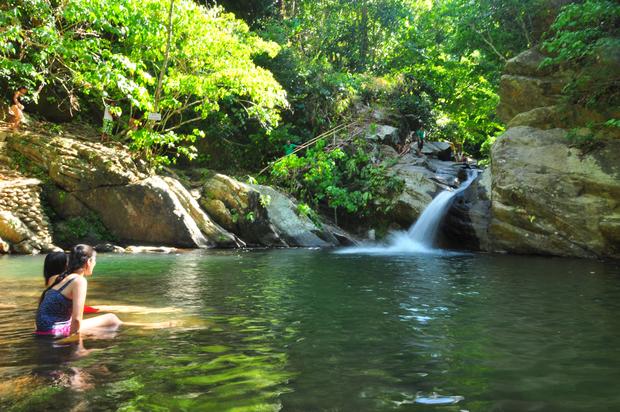 Within the island of Sibuyan lies a fresh water jewel that is a must-see, but only for those willing to sacrifice a challenging trek over marble rocks and boulders, along a somewhat imaginary trail. One must hire a local guide to get there and not get lost.
Endemic flora and fauna: truly remarkable Sibuyan treasures.
Sibuyan is not dubbed as "The Galapagos of Asia" for nothing. Home to some of the world's finest and rarest species of animals and plants, this is heaven for all nature-lovers and discovery-seekers.
Flora – The island is so diverse and yet so unique. In fact, the National Museum has identified at least 1,500 trees per hectare and from this are more than 100 tree species, of which more than 50 are endemic being found only in the island. Nepenthes sibuyanensis is a type of pitcher plant unique to the island.
Fauna – There are at least 130 species of birds, 10 species of bats, and a great number of mammals, reptiles and rodents in Sibuyan. Some of the well-identified endemic animals in Sibuyan include: Dicaeum trigonostigma sibuyanicum – a flower pecker bird with an orange hue on its belly; Dendrocopos maculatus menagei – the Philippine pygmy-woodpecker; and the Colasisi Loriculus philippensis bournsi – the Philippine hanging parrot.
The actual state of biodiversity in Sibuyan cannot be determined as biologists continue to find new species of plants and animals.