Cloud 9 Siargao YouTubeVideo by mountainandwave
Siargao Island is situated 800 kilometers southeast of Manila in the province of Surigao del Norte. It is a tear-drop shaped island in the Philippine Sea with a land area of approximately 437 square kilometers.
Siargao Island has the largest mangrove fores reserves in Mindanao, at Del Carmen. It has a potential sea weeds propagation indicated by its long stretches of wetlands. Uninterrupted winds and current from the Pacific Ocean greatly influence Siargao Island. It is further intensified by the Mindanao current running westward through the Siargao straight
.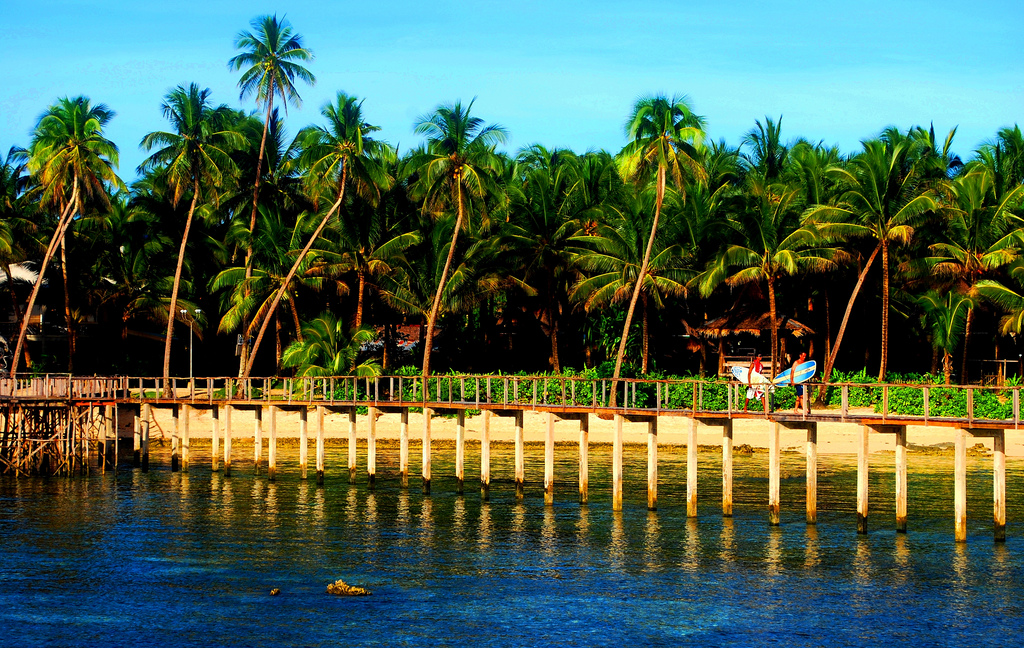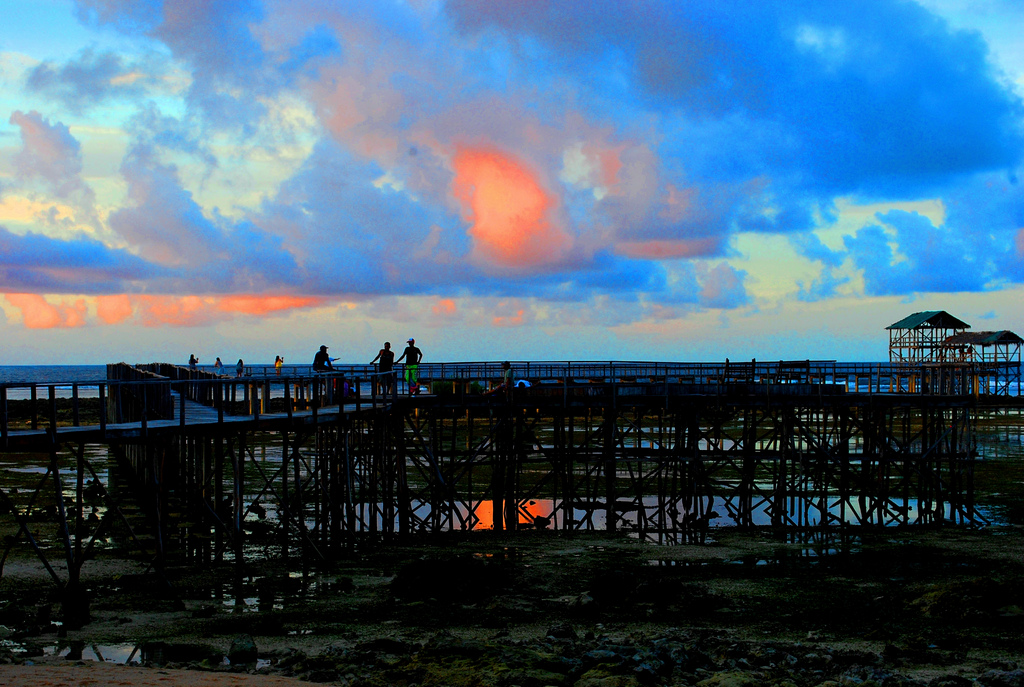 Siargao Island is composed of municipalities of Burgos, Dapa, Del Carmen, General Luna, San Benito,Pilar, San Isidro, Santa Monica and Socorro. Its classic tropical island lies protected with dozens of coconut palms dressed in the center circle of the island while offshore it is protected with its surrounding coral reefs. To the right within the massive coastal reef, lies a shining approximately 200-meter long white sand bar – (Pansukian or Naked island). Siargao's diurnal tidal curves are typically present especially on the east coast of the island. It has an excellent surfing conditions, particularly during the southwest "habagat" monsoon from August to November, when the prevailing wind is offshore.
Cloud 9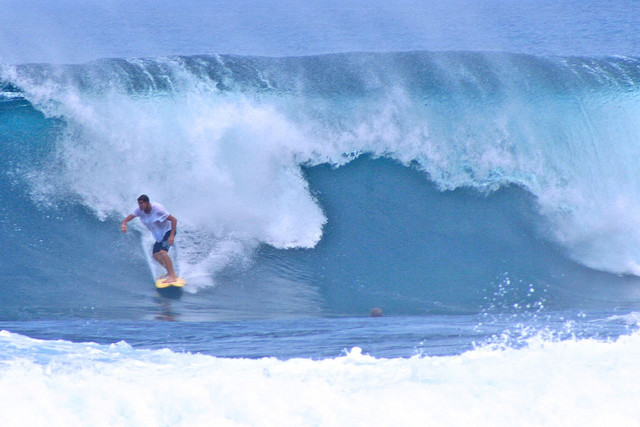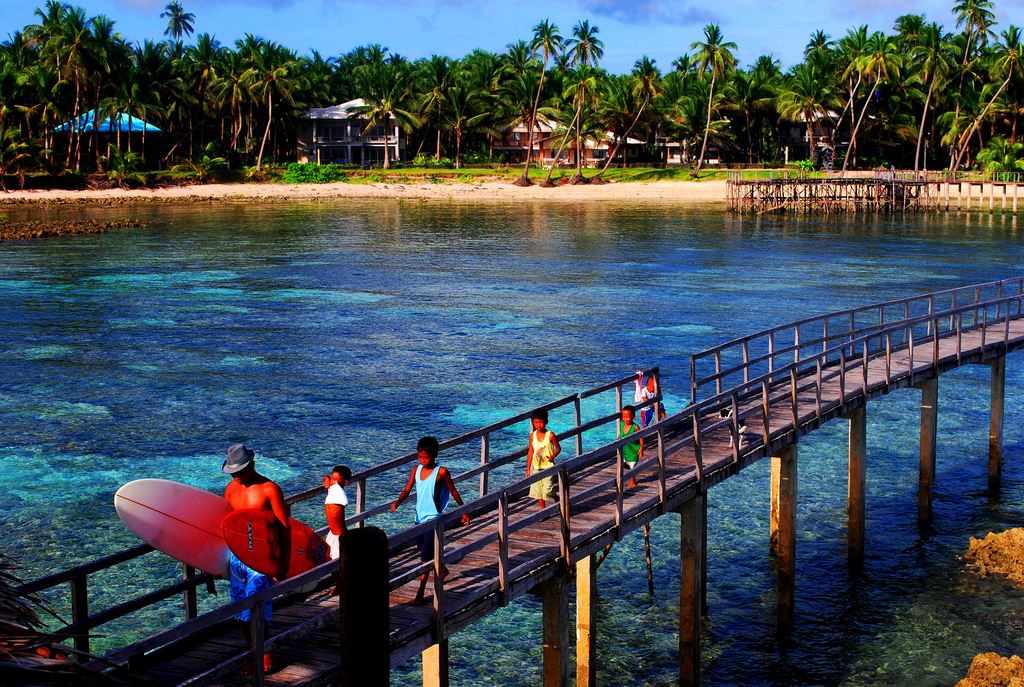 Is one thing that Siargao Island is famous for. Cloud 9 is a type of wave that has thick hollow tubes perfect for surfers. This is one of the reason why Siargao is the annual site for the Siargao Cup – an international surfing competition. Cloud 9 is the reason why Siargao has gained popularity worldwide. It was discovered by travelling surfers in the late 1980s. It was named after a chocolate bar of same name. It was made famous by American photographer John S. Callahan, who published the first major feature on Siargao Island in Surfer magazine in March 1993. Callahan, together with the legendary people in the surfing world like Kevin Davidson, Hogn Slater and Taylor Knox, too pictures riding the big surf in Cloud 9. Callahan has put the island on the international map and has drawn thousands of surfers and tourists to Siargao. Siargao is also popular for its very affordable accommodations, restaurants and bars and Cloud 9 draws thousands of surfers all over the world just to experience being on Cloud 9.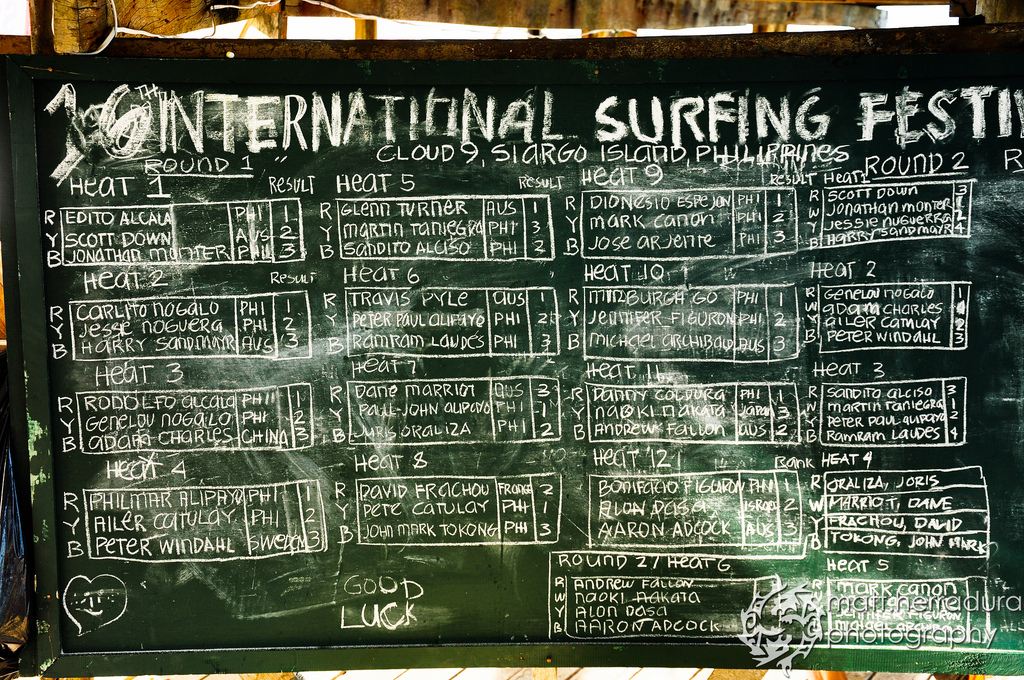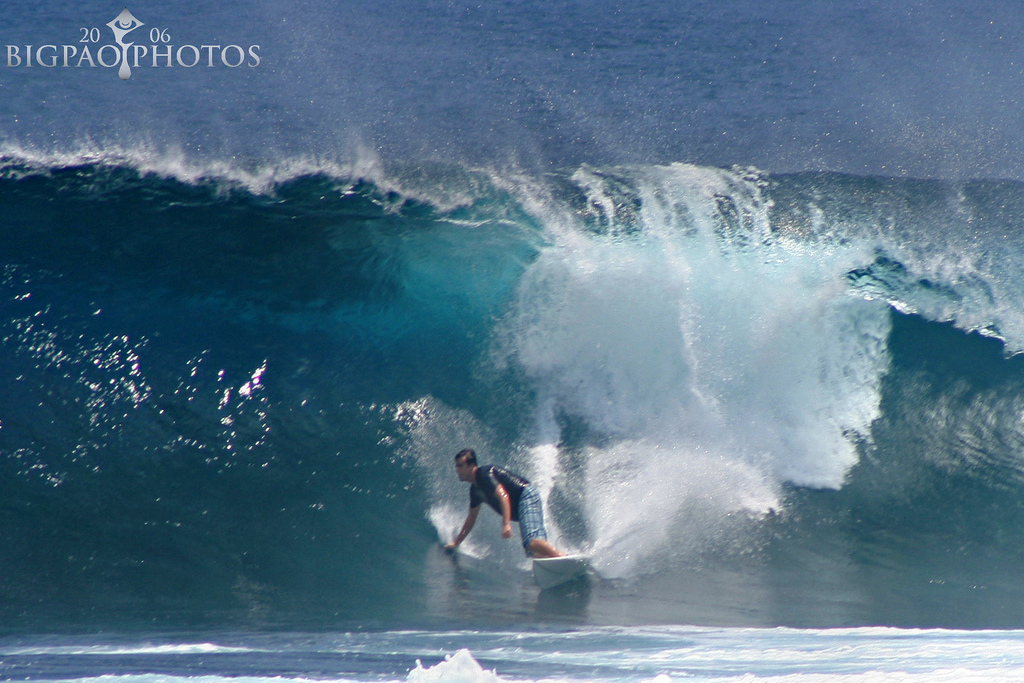 Siargao with its Cloud 9 is the Surfing Capital of the Philippines and has been acclaimed as one of the best sites for surfing by surfers all over the world.
Surfing Breaks in Siargao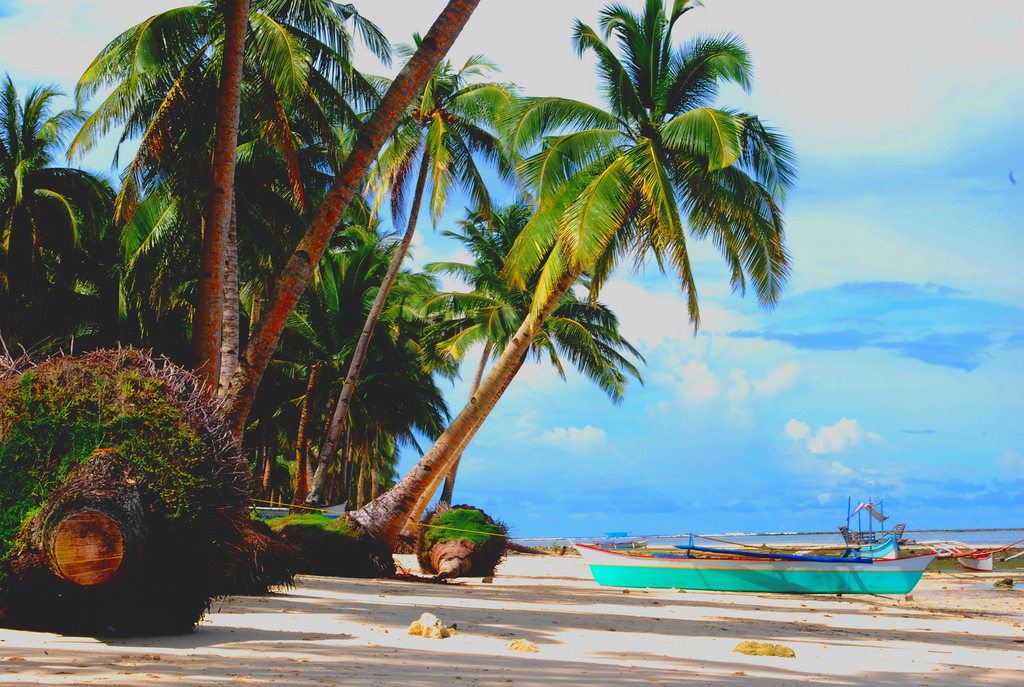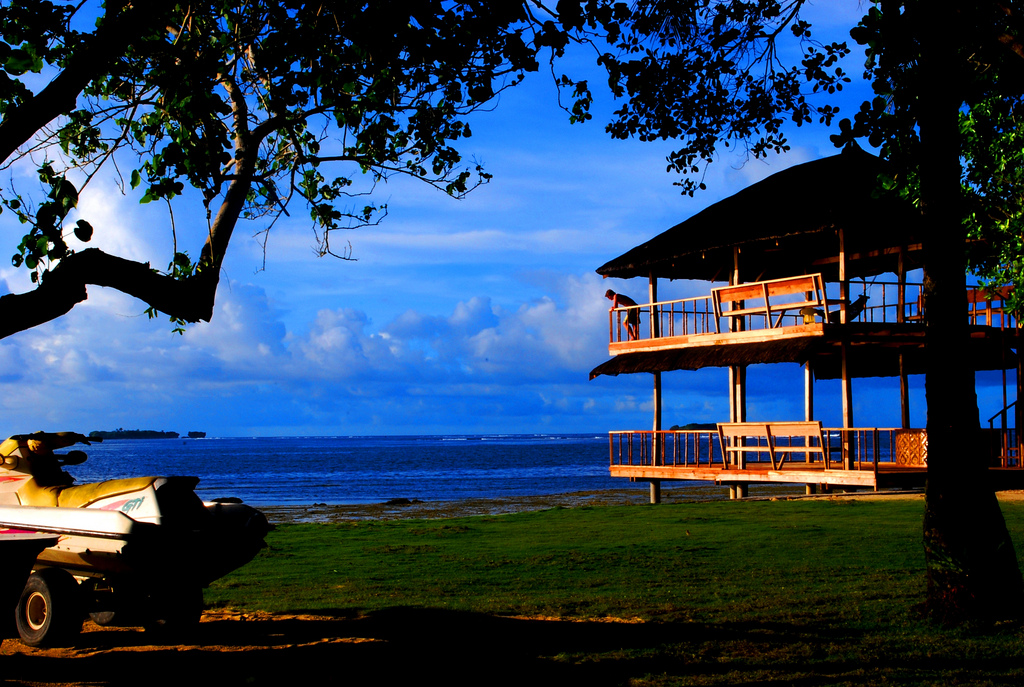 Siargao is the biggest in the island group east of Surigao. Dapa is the main town where boats from Surigao brings tourists on their way to General Luna on the south-east coast. Siargao is a haven away from the noisy cities. The islands are lined with miles of white sands, clear waters and palm trees. It also has vast tracks of mangroves, mountain likes and enchanting rock formations. It is an exotic paradise for foreign surfers, scuba divers. The island captures nature's vivid colors in all its grandeur.
Surfing in Siargao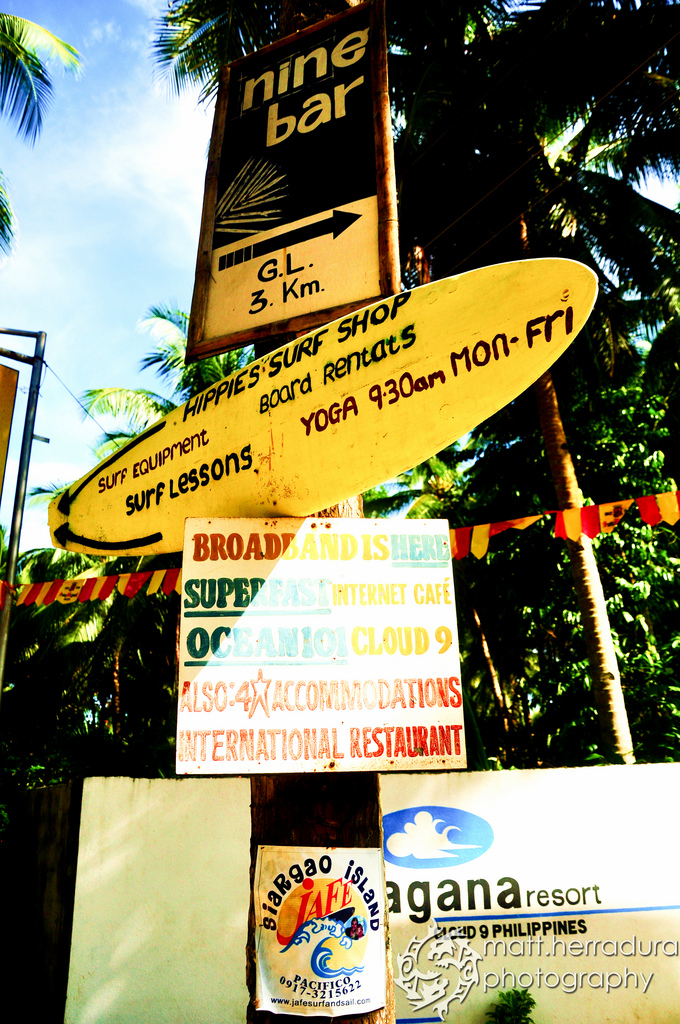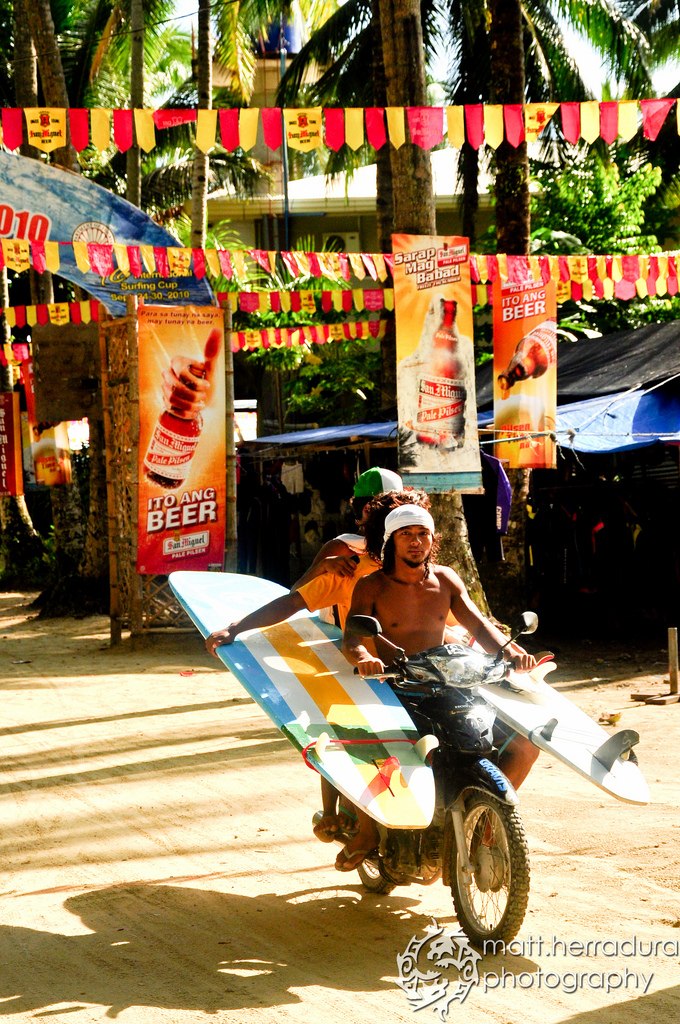 Siargao boasts of quality and powerful waves just like the waves in Hawaii and is considered to be one of the world's great frontier in surf exploration; Aside from Cloud Nine, there are several other quality waves on Siargao and nearby islands, but Cloud 9 has received more publicity than any other surf spot in the Philippines. It is the only wave easily accessible without a boat, leading to overcrowding and the nickname of "Crowd 9" among surfers. Among the other surf spots are; Caridad, Pacifico, Neil's Spot, Pilar, General Luna Rock Island, Pansiquion Reef, Antokon Island, La Janosa Island and Daco all to be found in Surigao.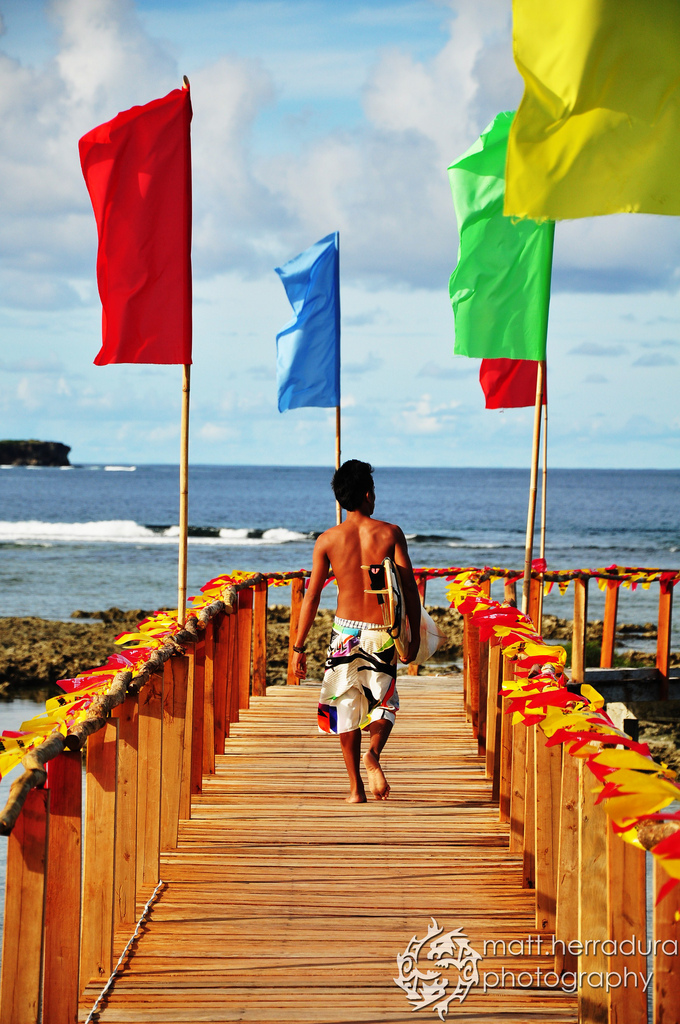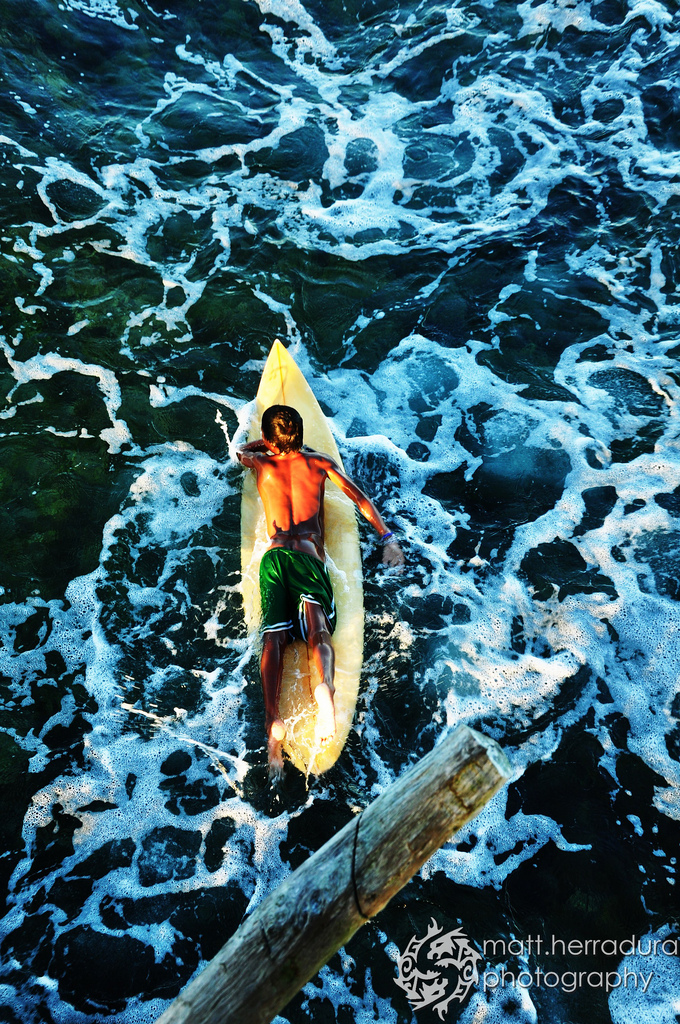 Places of Interest
1. Surfing at General Luna Siargao Island, Surigao del Norte
2. Mabua Peeble Beach Resort Surigao City
3. Sagisi Beach Resort San Jose Surigao City
4. Basui Island Surigao City, Surigao Del Norte
5. Buenavista Cave Hikdop Island, Surigao City
6. Cantiasay San Pedro Bridge Surigao Del Norte
7. Day-asan Fishing Village Surigao Del Norte
8. Zaragosa Rock Formation Sibaldo Island
9. Lake Mainit Mainit, Surigao Del Norte
10. Sayaw Islet Cagdianao, Surigao Del Norte
11. Mapaso Hot Spring Mainit, Surigao Del Norte
12. Alingkakajaw Island Claver, Surigao Del Norte
13. Pig-ot Hideaway Libjo, Surigao Del Norte
14. Magpupungko Rock Formation Pilar, Surigao Del Norte
15. Guyam Island General Luna, Siargao Island
16. U.S. Landing Avenue Loreto, Dinagat Island
17. Sohoton Cave and Lagoon Bucas Grande Island
18. Songkoy Cold Spring Tubod, Surigao Del Norte
19. Lake Bababu Basilisa, Dinagat Island
20. Pearl Farm Barangay Nabago, Surigao Del Norte
21. Luneta Park Surigao City, Surigao Del Norte
22. Guyam Island General Luna, Siargao Island
23. Tak-tak Waterfalls Santa Monica, Surigao Del Norte
24. Del Carmen Swamps Del Carmen, Siargao Island
25. Biyabid Waterfalls Sison, Surigao Del Norte
How To Get There
The best way to get there is via Cebu Pacific from Cebu to Siargao Island.