In certain parts of the world, there's so-called surfing seasons. In places where the sun hardly shines hard enough to feel hot on the skin, surfing is an activity that often requires going the distance, literally. Fortunately, the Philippines provide the perfect venue for year-round surfing. And due to its accessibility from different points of the world, enjoying this watersport is no longer impossible or inconvenient. But which part of the country should you head to for your next surfing adventure?
La Union!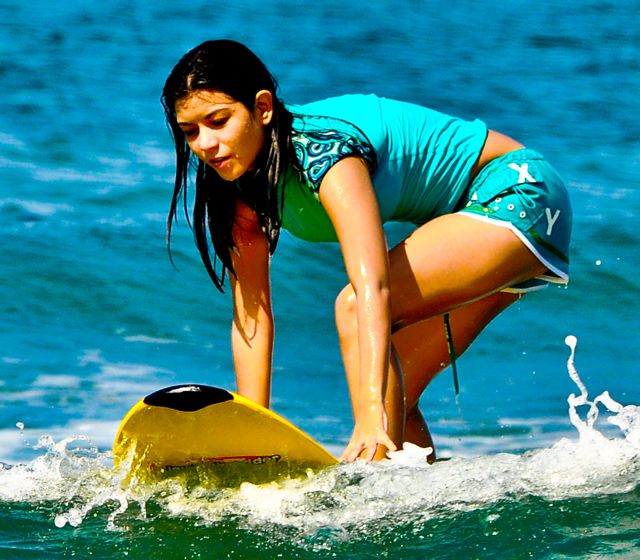 Known as the surfing capital of Northern Luzon, this province in the Ilocos Region is not only a place for surfers or beachcombers and goers, but for people in all walks of life. With a wide range of activities that you can do in this tropical paradise, boredom isn't something that you'd likely experience.
But first, you'll need to find your bearings so you won't lose your way. Well, why not take note of the following directions?
Reaching La Union would involve several transports similar to other tourist destinations. The good news is you may only need to take a couple of them, which is more convenient than transferring from several transports at different points.
Depending on where you will be coming from, your trip would require you to fly to Manila, Clark or Vigan before taking a bus ride to La Union. From Cebu, for instance, Cebu Pacific flies to Manila daily and twice a week to Clark Airport. You can also fly direct to Vigan or Laoag, whichever seems more convenient for you.
Whichever point of arrival you choose, know that the length of the bus ride will also differ. Manila to La Union would take approximately 7 hours, depending on the traffic. From Dau Terminal near Clark Airport, the trip would last around 4 hours. The shortest trip would be from Baguio, which is only 2 hours. So, if you are planning to hit two birds with one stone, why not visit Baguio and then La Union. Some of the passenger coach bus lines you can choose from include Farinas Transit Company (regionally owned), Partas, Dominion Bus Lines and Viron Transit.
What are some of the things you can do when in La Union?
a) Surf on the beaches of La Union, which are famous for their black volcanic sand beaches and amazing waves. Surfing points include Poro Point and Bacnotan, both of which are good for beginners.
b) Enjoy a range of watersports at Urbiztondo, a surf resort that is good for both beginners and pro surfers. Go snorkeling, scuba diving, skimboarding and bodyboarding.
c) Hike at the Arosip Eco Trail in Bacnotan or the Bolikewkew Rice Terraces in Burgos. And when the weather is dry, camp at the Tappuakan River in Cares, Pugo Town.
d) Splash on freshwater on various bodies of water all over the province such as the Balay Anito Falls, Tuddingan Falls and Lon-Oy Springs.
e) Bike at the Capitol Hill in San Fernando City and test your skills against the zigzag road, complete with uphill then downhill trails. If 4×4 rides and dirt bikes are more to your liking, do so at the Arosip Trail in Bacnotan.
f) Visit historical spots such as the Pindangan Church Ruins in San Fernando City, St. Catherine Parish in Luna, Freedom Park or Heroes Hill, Centennial Tree, Pebble Beach and Baluarte Watch Tower, Ma-Cho Temple, La Union Botanical Garden and Science Centrum and some museums.
g) Check out the Hundred Islands of Pangasinan or Vigan, Ilocos Sur, as you can use La Union as a jump-off point if you want to visit these other tourist destinations of Northern Luzon.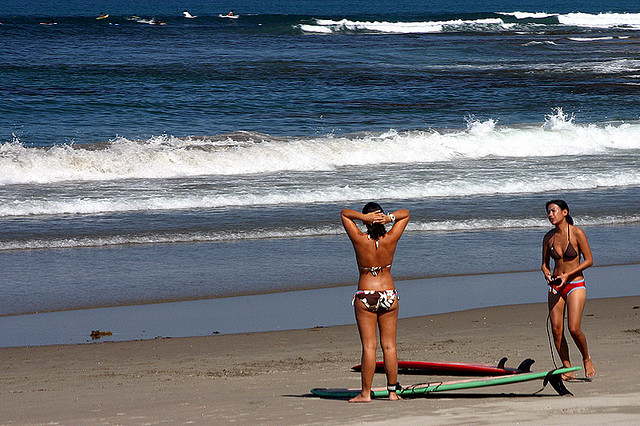 Although surfing is what La Union is now known for, there are other things you can see, do and enjoy in this amazing destination. As a glutton for spectacular waves though, know that the best time to visit is from July to February where the waves are at their strongest and highest. What's more, the Manila Surfer's Cup also kicks off in January, the perfect time to surf, feast and party like there's no tomorrow.