A trip to Puerto Princesa, Palawan just wouldn't be complete without having ventured out to the national park where the famed Underground River lies. Surrounded by rich wildlife and lush vegetation, the Underground River is a tourist spot that should not be missed when in Palawan.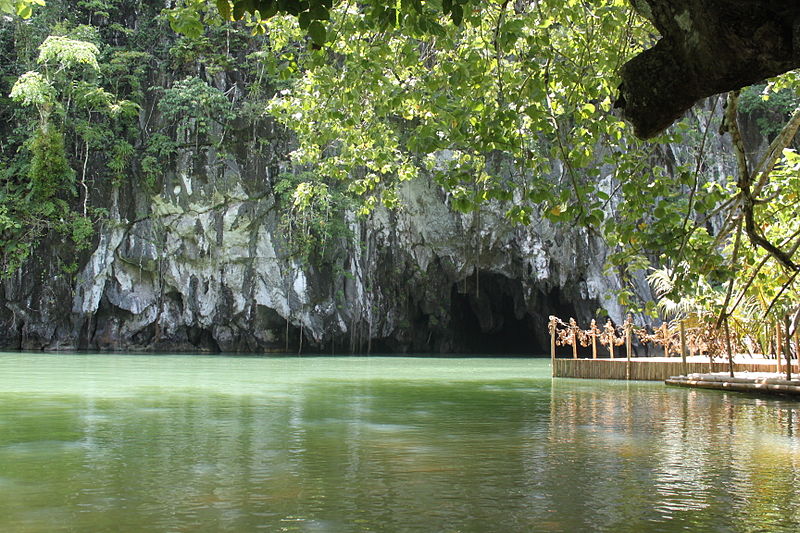 The Underground River in Sabang, Palawan is an 8.2-kilometer subterranean river that flows underneath a limestone and karst mountain, through a cave and out to the South China Sea. It became world-famous after having been nominated as one of the New 7 Wonders of Nature, being the longest navigable underground river in the entire world. However, only 1.5 kilometers of it has been made commercially accessible from the Sabang Sea. A special permit will be required from those who wish to access farther the commercial point.
What makes it a "Wonder"?
There are people though who remain curious and some even doubtful as to what makes the Underground River such a big deal. Isn't it just a flowing river?
Well, what's most interesting about the Underground Cave and River is its very unique natural geological features. Gliding along jade green waters right into the cave's cavernous entrance, what will welcome you is a stunning display of stalactites, stalagmites and, occasionally, bats flying overhead. Throughout the tour, you will get to see cave formations shaped like interesting objects and animals. Further along, a spacious underground kingdom where even bigger cave formations sit will bewilder your eyes.
The tour may only be a good 45 minutes but it is one that will complete your Puerto Princesa trip.
Where is the Palawan Underground River located?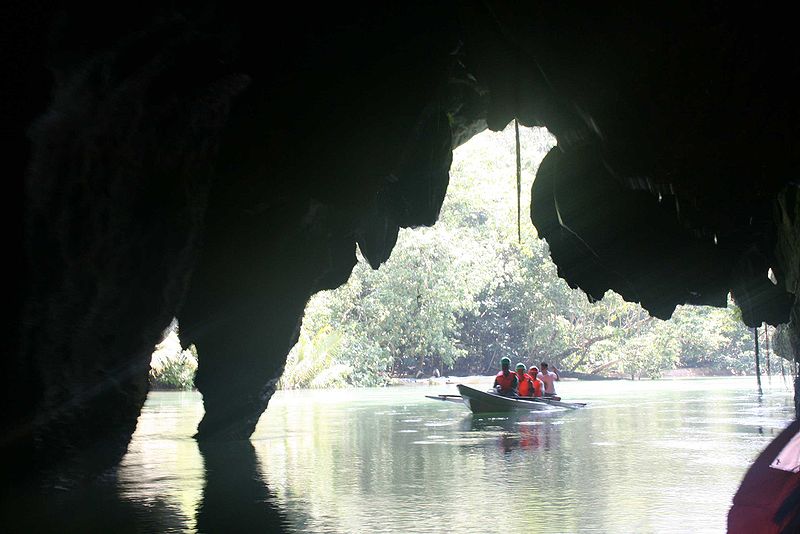 Although commonly referred to as the Puerto Princesa Underground River, this natural wonder is actually not in Puerto Princesa. Rather, it is peacefully hidden away in the beach town of Sabang which is about 1.5 hours away from Puerto Princesa city. As it is quite far, tourists will have to dedicate a full day if they want to make the most out of their visit.
How to Get to the Underground River in Sabang, Palawan
Most tourists choose to sign up for tour packages offered by local tour companies, hotels and inns. Tour rates cost around Php1500 (35 USD) and this already includes air-conditioned van transfer, motorboat transfer, cottage rental, picnic lunch, a licensed tour guide, permits and entrance fees.
However, if the Php1500 rate is too much for you, there's also the cheaper option of booking an Underground River tour on your own. Here's what you should do: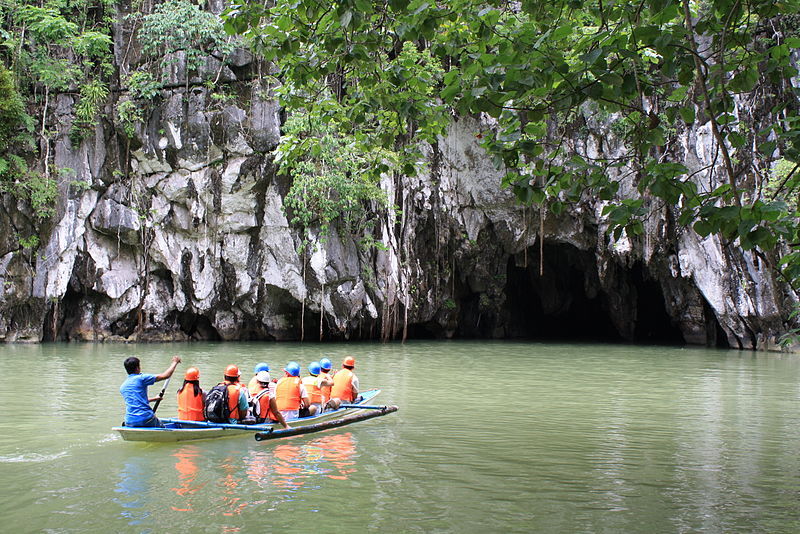 Secure a permit. Head to the Booking Office at the City Coliseum in Puerto Princesa days prior to your desired tour date and book for your trip there. You can also just hire a travel agency to do the processing for you. The permit costs Php175 and the agency might also charge service fee of Php50.
Go to Sabang. If you are with a large group, you can rent a van for Php1500. If you are traveling alone or are with very few people, you can take a bus or a V-hire to Sabang, whether from El Nido or Puerto Princesa.
Head to the Tourism Office in Sabang. Here you'll have to pay the following:
Environment Fee: Php40

Boat Rental: Php700 (good for 6 persons so gather up a gang by making friends with solo travelers or join a small group)

Wharf fee: Php15
Get assigned a pumpboat in the waiting area.
Once you are in the Puerto Princesa Subterranean River National Park, ask for a priority number or you'll definitely wait forever.
A DIY travel to Puerto Princesa Underground River may seem like a lot of work but to cheap travelers who want to save up to Php600 (or more), this is the best way to go!