Discover the magic with this amazing historical and cultural region, only an hour by ferryboat across the bay from Manila. Until recently not a traditional tourist destination, this province is now proving to be a tourist haven with many exciting places to visit, and a lot of interesting things to do. There is so much to offer in Bataan, culture, beauty, history, in spoilt beaches and a warm hospitality that is truly Filipino.
Brief History
Bataan was established in 1754 by Governor General Pedro Manuel Arandia out of territories belonging to Pampanga and the corregimiento of Mariveles, which at the time, included Maragondon in Cavite across the bay. The province had more than its share of significant historical events. In 1647, Dutch Naval Forces attempting to invade the country perpetrated the Abucay massacre in one of its towns. In the late 1700s, the dreaded Chinese private Limahong used Lusong Point on the western sides as the landing place to launch his conquest of Luzon. In the Philippine Revolution of 1896, Bataan joined the other provinces in Luzon, which revolted against Spanish rule.It was during World War II, however that Bataan attained prominence that would find its place in the annals of world history. Under heavy aircraft and artillery shelling from the invading Japanese forces, the beleaguered Filipino – American troops valiantly defended this last bastion until the "Fall of Bataan" on April 9, 1942.
Adventure Packages
Mt. Natib in Orani. Rising at an elevation of 8,000 ft. above sea level, this potentially active volcano offers mountain climbers and nature lovers not only a pleasantly cool mountain air but also a luxuriant growth including some rare plant species and wildlife abundant in the area. It offers a commanding vista of the surrounding provinces. Reaching the mountain's summit takes about four hours. A trail shelter is available for overnight trekkers. Activities Recommended: Mountain Climbing, Camping, Rapelling. (Morong, Bataan) Bataan Technology Park (former refugee center). Built on a sprawling 300-hectare forest reserve some 180 kms. from Manila, the former Philippine Refugee Processing Center used to host thousands of Indo-Chinese refugees who fled by boat or on foot to seek asylum in the wake of political unrest in Vietnam, Cambodia and Laos. Now a sprawling light industrial center, the place is ideal for ecotourism adventure travel. It serves as a jump-off point to the mountains around the area. Beach resorts abound nearby. Activities Recommended: Mountain Climbing, Trekking, Caving, Rapelling and History Tours
Climate
The climate consists of two distinct seasons: dry from November to April and wet the rest of the year.
Famous For
Dambana ng Kagitingan in Mt. Samat Fine beaches of Morong and Bagac Tinapa (processed fish) Philippine-Japanese Friendship Tower Bataan Nuclear Plant World War II markers Sibul Spring Abucay Church Tomas Pinpin Monument Dinalupihan Nature Center
Geography
Bataan is the peninsula in the western part of Luzon that shields the Manila Bay on its south and east from the South China Sea on its west. Zambales and Pampanga form its boundaries on the north.
How to get there
Philippine Rabbit, Genesis, Aladdin regularly have buses plying the Manila – Bataan route. Victory Liner serves Bataan from Olongapo.
Language/Dialect
Predominantly Tagalog, in some parts Ilocano. The working population is fluent in both English and Filipino Languages.
Major Industries
Bataan remains basically an agricultural province in spite of the rapid industrialization during the last decade. Mariveles is the site of an export-processing zone that accounts for heavy industry in the province. Cattle and carabao fattening, hog raising and poultry industry, especially broilers and ducks and egg production are some of the promising livelihood programs in the province.
Political Subdivision
Balanga City is the provincial capital and is 124 kms from Manila. The twelve towns lying in its coast integrade 238 barangays and 11 cultural minorities' sitios.
Population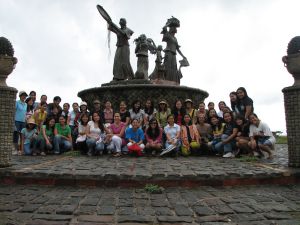 The population of Bataan for the year 2000 is 552,000 based on the growth rate of 2.12% of Central Luzon.
Travel Tips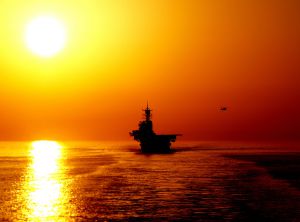 It's More Fun in Bataan Video by darkz0623
Light casual clothes are recommended. An umbrella and a raincoat are a must during the rainy season. Adopt to local customs and accept local differences (whether social or cultural). When shopping in a public market, haggle for the cheapest price. Always bring loose change when taking public transport to avoid inconvenience. Tipping is expected for many services. The standard practice is 10% of the total bill. Tipping is optional on bills that include a 10% service change.
Bataan Province City & Towns
(Source: www.mybataan.com)
Abucay
Abucay is now a developing town. Tourism wise, they have the Sibul Spring, the Pasukulan Falls and the Abucay Catholic Church. Mabatang, its biggest and most progressive barangay, is touted as the Christmas Capital in Bataan for their annual Christmas decoration competition.
Bagac
Bagac is primarily an agricultural and aquatic area rich in bounty. While other municipalities and provinces are converting agricultural land into other uses, Bagac stands to preserve and utilize whatever prime agricultural land area left to be nurtured.
Balanga City
Balanga is one of the richest towns in Bataan. Agriculture has always been its chief industry. Fishing also provides a steady source of income, especially for those who lived in barrios near the sea or near the rivers Ogon or Talisay. And this is especially true for Sibacan and Puerto Rivas.
Dinalupihan
The town of Dinalupihan gradually rose to heights. It now hosts provincial government offices of the Department of Agrarian Reform (DAR), NIA, Pag-ibig Fund and the Government Service Insurance System (GSIS) that serves Bataan and Zambales public employees.
Hermosa
Hermosa is now a thriving community. With the establishment of the Hermosa Special Economic Zone, many light to medium industries are expected to locate in the area. Hermosa is also famous for their garments, balut and salted eggs, and handpainted jars.
Limay
Limay is now a first class municipality in terms of its income, accredited mostly to big establishments exiting in the municipality; consequently, they also have a high employment rate. Mostly engineers, skilled and unskilled laborers, technical men from the province and other towns and cities.
Mariveles
Mariveles is now a first class municipality in terms of its income, accredited mostly to big establishments exiting in the municipality; consequently, they also have a high employment rate. Mostly engineers, skilled and unskilled laborers, technical men from the province and other towns and cities.
Morong
Little by little Morong is becoming a progressive town thanks to the men and women of this town who showed their diligence for the improvement and development of Morong. The tourism industry is also on an upswing with the beautiful and untapped beaches of Morong being developed.
Orani
Now, Orani is a progressive municipality. Rising from the ashes during the 1930s, it now hosts a lot of establishments and facilities for tourism and trade and industry. The most-awaited event in Orani is the feast day of Sto. Rosario, the patron saint of the town, every second Sunday of October.
Orion
The town of Orion has contributed a great man to the country in the form of Don Cayetano Arellano, the first Chief Justice of the Supreme Court, who was born in this town on March 2, 1847. Another hero was Francisco Balagtas, greatest Filipino poet and author of the renowned "Florante at Laura".
Pilar
With the march of time, the once unknown town has risen to unparalleled popularity here and abroad. This town is noted for the historical landmarks like the Flaming Sword and the Shrine of Valor (Dambana ng Kagitingan). It is visited annually by war veterans from different places on Bataan Day (April 9) to reminisce and honor the past.
Samal
To this day, the town remains as serene and as peaceful as it was many years ago, unspoiled by decadent products of uncontrolled commercialization and industrialization and unperturbed by pressures brought about by the ongoing economic crisis.
How to get there
By Land
Take North Luzon Expressway and proceed to San Fernando exit. Take the Gapan-San Fernando-Olongapo road (now Jose Abad Santos Ave.) passing through Bacolor, Guagua and Lubao. After the "Welcome to Dinalupihan" sign turn left at the so-called Layac junction (marked by a WWII monument). Drive along the Roman Highway. Turns are signposted leading to the municipalities of Bataan.
The ultra-modern North Luzon Expressway (NLex) and Subic Clark Tarlac Expressway (SCTex) linking Clark to Subic now makes Bataan even more accessible to more cities, allowing more commuters to reach their destination in no time at all. Enter the province of Bataan via Dinalupihan (via Layac Junction), which is 101 kilometers away from Manila. From there, proceed to the Roman Highway. Turns are signposted leading to the municipalities of Bataan.
By Sea
The province has an extensive coastline with 11 municipalities having marine boarders; there are about 14 tertiary parts, 2 of which are classified as national ports namely Port of Mariveles and Port of Orion.
By sea via ferry from the CCP Terminal in Roxas Blvd, Manila to the Diosdado Macapagal Ferry Terminal in Orion, 22.5 nautical miles or a convenient 45-minute trip will lead commuters to the bustling Orion port. For an affordable fee, one will be able to escape the traffic jam of land travel and feel the refreshing sea breeze and the splendor of Manila Bay.
BATAAN- Historical Tours
BATAAN rings a chord in the heart of every Filipino. It is a symbol of democracy and freedom- a memorial to the gallant Filipino-American defenders of Bataan who fought decisive battles that delayed timetable of the well-equipped and better trained a Japanese Imperial forces, and changed the course of history in the Pacific.
Obscure and relatively unknown before World War II, Bataan was founded in 1754 by Governor General Pedro Manuel Arandia. The region was divided in two parts- The Corregimiento of Mariveles which was under the jurisdiction of the Recollect Order of the Roman Catholic Church. The province of Pampanga. Th towns of Mariveles, Bogac, Morong, and Maragondong, Cavite comprised the Corregimiento of Mariveles which was under the jurisdiction of the Recollect Order of the Roman Catholic Church. The province of Pampanga included the towns of Orion, Pila0r, Balanga, Abucay, Samal, Orani, Liana Hermosa and San Juan de Dinalupihan. The group was under the charge of the Dominican Order.
The Dominicans founded Abucay on June 10, 1588, Samal on April 30, 1641, Orion April 30, 1667, Orani and Balanga on April 21, 1714, Liana Hermosa May 8, 1756 and Pilar March 10, 1901. The three towns on the western side-Mariveles, Bagac and Morong were founded by the Franciscans about 1578.
Bataan has more than its share of significant historical events: in 1574, the dreaded Chinese Limahong used Lusong point at the western side of Bataan as a landing place; in 1647, the Dutch Naval Forces perpetrated the Abucay Massacre; and the Bataan ;Death March to Capas, Tarlac start in the municipalities of Mariveles and Bagac. Today touching commemorative shrines are dedicated to the memory of those who resisted the Japanese occupation- a bayonet thrust into the ground with a helmet symbolically slung over the the rifle butt to mark the start of the Death March; and the imposing Dambana ng Kagitingan on top of Mt. Samat in Pilar, Bataan.
Bataan is a province faced with a challenge. It is on the verge of becoming both an extensive industrialization hub hub a tourist haven which may well be the equivalent of the dynamic force it exuded in its heroic past.
HISTORICAL MARKERS
TOWN MARKER MAP INDEX
Dinalupihan First Line of Defense Marker G-2
Hermosa Democracy Marker G-2
Commemorative Marker G-3
Orani Death March Marker H-4
Abucay Main Battle Position Marker H-5
Tomas Pinpin Monument H-5
Maria Canon Statue F-5
Balanga Surrender Site Marker/Diwa ng Bataan H-7
St.Joseph Cathedral Belfry H-7
Fall of Bataan Marker G-7
Pilar Flaming Sword G-8
Shrine of Valor G-8
Battle of Trail 2 G-8
Orion Cayetano Arellano monument H-8
Limary Alangan Marker H/I-10
Mariveles Zero Km. Death March Marker E-12
Bagac Battle of Toul Pocket E-8
Phil.- Japanese Friendship Tower D-8
Zero Km. Death March Marker D-8
Morong Vietnamese Shrines & Monuments B-5
THINGS TO DO
ECO-TOURISM
Bird Watching
Pawikan Conservation Center
Mountain Plantation
Balang City
Nagbalayong, Morong
Orani- Morong, Mariveles
Abucay, Balanga City
Pilar & Orion
SPORTS- TOURISM
Mountain Biking
Motorcross
Circuit Racing
Airsoft War Games
Practical Shooting
Mariveles, Bagac, Orion (Nov-April)
Pilar-Orion, Mariveles-Bagac
Balanga City
Pulong Bato, Orion
BATAS Firing Range, Lamao, Limay
*For more info contact (047) 237-4785 or email [email protected]
BATAAN FESTIVITIES & CELEBRATIONS
February Kalakalan Festival Mariveles
(Last Week)
March/April Senakulo Calaguiman
(Holy Week) Samat
April 9 Bataan Day Shrine of Valor
Mt.Samat, Pilar
April Banga Festival City of Balanga
(Last Week)
May 2 Pagbubunyi Limay
May 3 St. Peter of Verona Hermosa
Feast Day
May 8 Pistahan sa Udyong Orion
June 24 Kuraldal Festival Dinalupihan
September Palis Festival Abucay
(3rd Sunday)
October Nuestra Senora Orani
(2nd Sunday) Virgen del Rosario
Feast day
November 24 Tagak Festival Bagac
November(Last Week) Pawikan Festival Nagbalayong
Morong
December 15 Paskuhan sa Mabatang Mabatang, Abucay
to January 06
WHERE TO GO¦
La Vista
Roman Super Hi-way
Balanga City
(047) 237-1961 to 63
(047)791-3380
Forest Greens
Resort and Restaurant
Brgy. Camacho,Tenejero
Balanga City
(047) 237-6850
Centre Plaza Mail
St.Joseph St.Poblacion
Balanga City
(047)237-7007
237-2277/791-2044
Raven Resort
Roman Super Hi-way Abucay
(047) 461-2427 to 29
(02) 714-2069 to 72
Bataan Greenhills Farm & Resort
Kabukiran, Calaylayan Abucay
(047) 461-2340
0918 366 2778
Peninsula de Bataan Resort
Km. 109 National hi-way, Bo. Tagumpay, Orani
(0470 431-4315
Farmlandia Resort
Gov. G.S. Arcenas Ave.,Culis, Hermosa
(047) 491-2359
(047)491-1752
AU-AU Inland Resort
Hi-way, Bilolo, Orion
(047) 244-4114
MONTEMAR
Montemar Beach Club Inc. Bagac
(02) 892-6497 to 98
Fax No: (02) 811-5235
East-West Beach Resort
Crossing, Morong
0919-6440870
0927-4701737
The Waterfront Beach Resort
Crossing , Morong
(02) 822-3070
09177533635
09212483604
Villa Imperial
Lucanin, MARIVELES
0917-4629625
09155653041
WHERE TO STAY
Crown Royale Hotel
Capitol Drive, San Jose Balanga City
(047) 237-1961 to 63
(047) 791-3380
Hillside Garden Mansions
Roman Hi-way, Balanga City
(047) 237-1771-237-7117
Pizza Hotel
A Port of Luxury
Baseco Compound, BEZ, Mariveles
(047) 935-9020
Bay Spring Resort
Km. 146-147 Roman Hi-way,
Rainbow Vil., Lukanin, Mariveles
0917-8157793
(02) 818-1045
Hotel & Training Center
Bagac
(02) 921-3541 loc. 5710
(02) 924-5326
Morong Beach Resort
0927-3225160
0919-2208009
J & E Beach Resort
Panibatuhan , Morong
0919-2006009
0916-4695046
0921-6146572
SMBA-Bataan
Ecozone, Freeport
BTP Complex,
Brgy. Sabang , Morong
(02) 813-2228
840-1148
(02) 892-1982
Bataan At A Glance
Location:
Southwestern part of Central Luzon bounded in the east by Manila Bay, west by China Sea, Northwest by Zambales and northeast by Pampanga.
Topography:
Upload Hills & Mountain Areas- 111,072,464 has.
Lowland & Plains- 26.223,536 has.
Climate:
Dry Season- November to April
Rainy Season- May- October
Temperature: Mean annual temp. 25 degrees/79 fharenheit
Population: (Projected 2010) 687,482
DISTANCES FROM CITY OF BALANGA
Destination Kms.
Angeles City, Pampanga 74 Manila 124
Antipolo City, Rizal 153 Palayan, Nueva Ecija 234
Cabanatuan, City, Nueva Ecija 106 Olongapo/Subic 48
Iba, Zambales 132 San Fernando City, Pampanga 57
Malolos, Bulacan 79 Tarlac, Tarlac 116
Trivia
Produced and sold during the 1930's by Eugenio and Conrada Abella of Samal, Mabuhay Softdrinks became a popular beverage in the country. Some of their flavors included Zarzaparilla and Lemonada.
Born in Abucay, Bataan, Tomas Pinpin- the First Filipino Printer- became one of the notable Bataenos.
Another Bataeno who figured promonently in politics was Cayetano Arellano. He became the Secretary of Foreign Affairs of the revolutionary governmen t, and later on became the first Chief Justice of the Supreme Court.
Mariveles, Bataan became the home of the First Export Processing Zone Authority (EPZA), established in 1969 under former Pres. Ferdinand Marcos.
USS Bataan, one of the largest and hi-tech war ship of the USA, was named after the province to honor her gallantry and bravery during the Second World War.
TRAVELLERS INFORMATION
ACCESSIBILITY
By Land: 124 kms. From Manila or approximately 2 ½ hrs. drive via NLEX
Bus Companies:
Genesis Transport Service, Inc.
Avenida-Balanga City, Pasay/ Cubao-Balanga City (Hihgway & Via Orani), Pasay-Mariveles, Baguio-Mariveles, Cabanatuan-Mariveles
Tel. Nos. (02) 551-0842 / 854-5620 / 854-5621 / 854-5622
Victory Liner
Olongapo-Balanga City
Tel. No. (02) 361-1514
By Sea: 22.5 nautical miles or approximately 1hr from CCP ferry terminal
Tel. Nos. (02) 833-8435 / 843-6858
CCP Terminal – Port of Orion
Local Transportation: Mini buses, Jeepneys & Tricycles
MEANS OF COMMUNICATION
PLDT, Digitel, Battlex, Globe, Smart, Suncellular
POSTAL FACILITIES: 20 distributed in 12 towns
HOSPITALS:
Bataan General Hospital (047) 237-2269
Orani District Hospital (047) 431-7245
Dinalupinan District Hospital (047) 481-1536
Arsenal Hostipal, Limay (047) 244-5626
Bagac District Hospital
PNP: Camp Tolentino, City of Balanga
Tel. Nos. (047) 791-2618 / 791-2618
FIRE: Bureau of Fire Protection, City of Balanga
Tel. Nos. (047) 791-1462 / 791-5001
IN CASE OF EMERGENCY: Dial 117