Are you dreaming of a romantic getaway in the Caribbean? Don't miss this amazing opportunity to win a luxurious trip to Anguilla, one of the finest destinations in the region. Located on an idyllic island with beautiful beaches, this premier destination offers stunning views, pristine waters, and warm weather all year round.
Contest Information
The Anguilla Tourist Board (ATB) is inviting everyone to celebrate love and romance in paradise. "Love, Anguilla" is an international contest that gives people the chance to win a one-of-a-kind, romantic luxury holiday for two to the island of romance, the favored destination for celebrity weddings and romantic encounters.
Anguilla is known for its 33 gorgeous beaches, blue waters, and world-class food. Anguilla has it all: a candle-lit dinner under the stars, a horseback ride beneath a crimson sunset, a daylong spa treatment, or an offroad exploration that leads to breathtaking views.
The exciting "Love, Anguilla" Contest began on December 15, 2022, and will end on January 22, 2023. The entry requirements are simple: simply enter to win at https://bit.ly/3G4PPWp.
The following items will be given to one lucky winner:
A five-day, four-night stay in a King Garden Suite at Zemi Beach House Anguilla, including a full breakfast buffet for two (2) daily
A 50-minute custom massage treatment for two (2) at the Zemi Thai House Spa
Lunch for two (2) at Scilly Cay
A dinner for two (2) at Julian's at Quintessence Hotel
Two (2) economy-class round-trip airline tickets to Anguilla
A Moke airport pick-up and transportation to the hotel on arrival
Transportation on departure
The winner will be announced on February 14, 2023, Valentine's Day. The trip is redeemable between February 15th, 2023, and December 15th, 2023, with blackout dates for all major holidays and busy travel periods.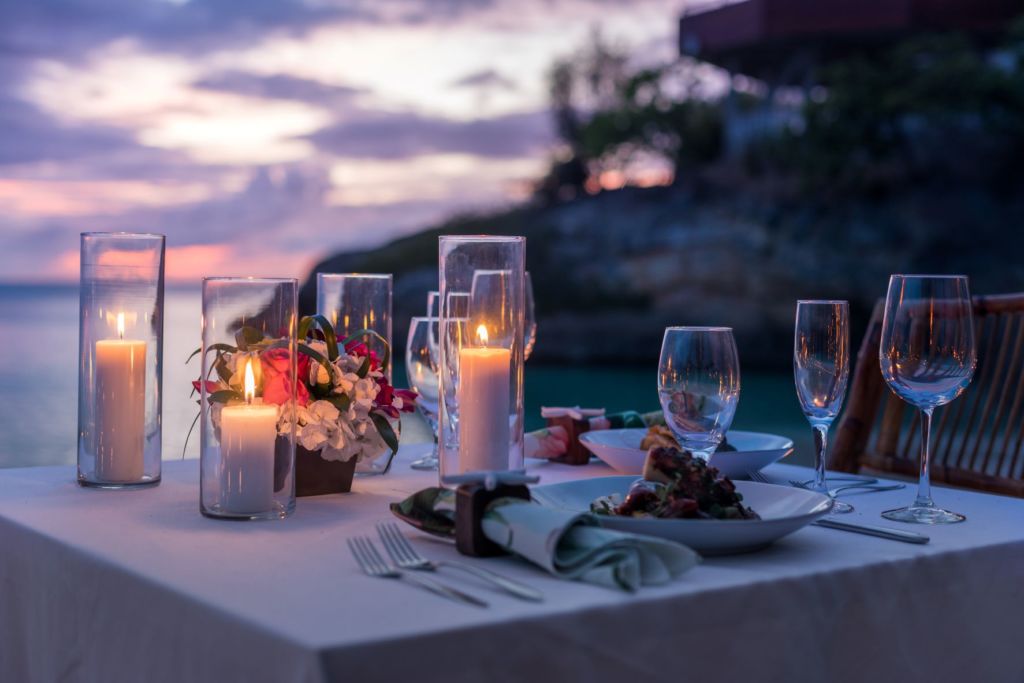 "Anguilla is synonymous with Romance — our visitors fall in love with our island and our people, returning year after year with their families and loved ones," stated Stacey Liburd, ATB Director of Tourism. "We are all romantics at heart, and Valentine's Day is the perfect occasion to position our island as the epitome of romance, introduce Anguilla to an international audience, and reward a lucky consumer with the ultimate romantic vacation experience."
For more information and most up to date details about the contest, visit the Anguilla Tourist Board (ATB) website and social media accounts.
About Anguilla
Anguilla is a small, British-Caribbean island located in the Northeast Caribbean Sea. It is approximately 16 miles long and 3 miles wide, making it one of the smallest inhabited territories in the world. Anguilla lies east of Puerto Rico and just north of St. Martin/St Maarten. With its beautiful beaches, crystal clear waters, and year-round tropical climate, Anguilla has become a popular tourist destination for visitors seeking a luxurious paradise getaway.
The island offers an array of activities for tourists to enjoy such as scuba diving, snorkeling, windsurfing, and kayaking which can be explored by joining a guided tour or renting equipment from local shops on the beachfront.
😍 😍Hope you win a romantic getaway to Anguilla ! 😍 😍
[Source: Anguilla Tourist Board Press Release]