Sultan Kudarat—the name alone can evoke images of royalty. Rightfully so as the province was named after the ancient sovereign ruler Sultan Muhamammad Dipatuan Kudarat who was famous for bravely resisting the Spanish occupation during the colonial period. And what outsiders, even many Filipinos outside the region, probably don't even know is that they have a land blessed with rich natural resources—so rich in fact that many of its flora and fauna have not been fully discovered—right inside their backyard. And just as the province opens its doors to tourism and investment, let us offer you an insight on where to start your vacation it the province.
Sultan Kudarat Provincial Capitol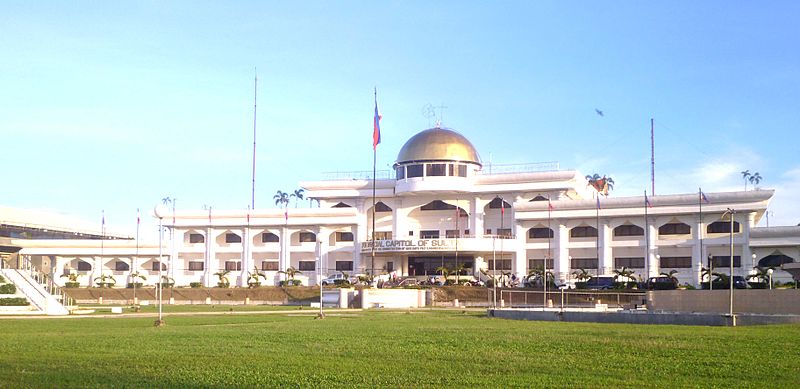 Yes, even the provincial capitol itself is worth seeing. Standing right in the center of the Isulan is the Sultan Kudarat Provincial Capitol which gives you a glimpse of the Arabic architecture with its white Arabic-inspired structure noticeable for its a big gold dome at the center. And wait until you get inside. Unlike other provincial capitols in the country, everything inside the Capitol are expensive and luxurious. Opulent chandeliers, fine window drapes, intricately designed seats and chairs—it is swelling with luxury! Here's a fact, the whole 5-storey building cost almost half a billion pesos in construction. No wonder why it is considered one of the finest government buildings not only in the country but also in Asia.
Balot Island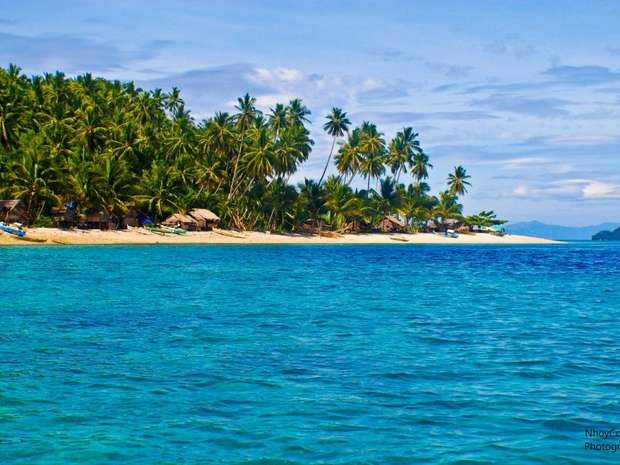 A secret island complete with the ingredients for a perfect getaway, Balot Island is every sun worshippers' paradise. It boasts of fresh sea breeze, calm turquoise waters, pristine white sand beaches, satisfying every real beach lover's dream. Balot is one of the six islets in Barangay Paril, Kalamansig. You can hire a bangka from the fishport to take you to the island. The ride can take for more than hours but once you see the beautiful coral reefs under the clear blue water teeming with life and the white sand jutting from the blue waters, you know that the long boat ride will be worth it.
Kalamansig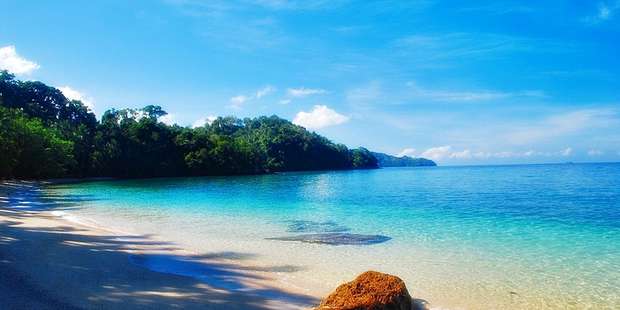 The town of Kalamansig itself is a worthy attraction. It is famous for its beaches, including Lenek, Santiak, Tayandak and Poral, as well as special coves which you can have all to yourself. It emerald waters are so clear you don't need to snorkel or dive just to see what's underneath. And here's something that will get you excited, the coastal is swarming dolphins, whales and yellow fin tuna.
Tacurong
The place to go for bird watchers, Tacuring is home to the Baras Bird Sanctuary. The sanctuary started with just 4 egrets in 1996, but now it has swelled to 20,000 and counting. No one knows exactly why the numbers rise, but the local are happy that the migratory birds choose to stay in the island. Other must-see attractions per town or city:
Bagumbayan – Pitot Cave and Bamban Falls
Columbio – Columbio Hot and Cold Spring, Sinapulan Cold Spring, Datablao Cave
Esperanza – Mambucal Hot Spring
Isulan – Lagandang Hot/Sulphur Spring
Kalamansig – Sulfuric Hot Spring, White Sand Beaches, Burial Urns
Lambayong – LAMRIS Dam
Lebak – Nuling Hot Spring
Lutayanl – Lake Buluan
Palimbang – Alidama Island, Seven Lakes
Senator Ninoy Aquino – Nati Spring, Kipulao Falls, Paradise Cave, Burial Urns
Sultan Kudarat is a must-see for every Filipinos as well foreign globetrotters who are looking for new and unique destination.