Palawan, Boracay, Panglao and Mactan are now world-famous destinations in the Philippines not only for holiday goers but for newlyweds wanting a tropical honeymoon. Although beautiful places, they can be crowded or expensive. So why not visit other spots in the Philippines and have an island honeymoon that is not only romantic but private as well?
Here are 5 alternatives you can consider:
Siargao
Although famous as a great surfing spot in the Philippines, you'll be glad to know that Siargao has plenty more to offer, including pristine white beaches and gorgeous sunsets for the loved up couple. Hire a small motorboat for two and go island hopping to nearby islets (Daku, Naked Island, and Guyam).
Want more privacy and even more spectacular natural beauty? Head to Bucas Grande and Sohoton Cove (also just a motorboat away) and explore caves and get up close and personal with non-sting jellyfish. Stay at one of the romantic beach villas in the island to get some pampering at the end of your day.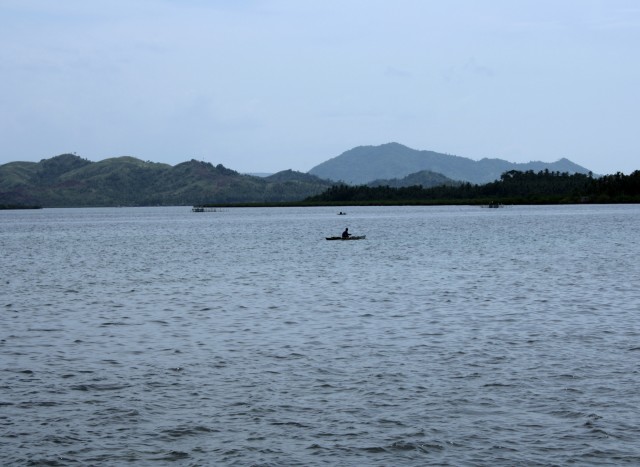 Camiguin
A quaint and beautiful island, Camiguin not only has stunning beaches; it also has marine reserves, natural spring pools and hot springs perfect for honeymooners. It's generally a quiet island and you'll surely enjoy the fresh air and delicious freshly caught seafood without blowing your budget.
Nearby White Island and Mantigue Island are romantic destinations for a day trip. If you have the time, go snorkel at the Giant Clam Sanctuary! Since Camiguin is also a volcanic island, you can spend some time exploring or learning about some of the stratovolcanoes in the area. Mount Hibok Hibok in particular is very popular.
Albay, Bicol
This lush province is home to perfectly shaped Mayon Volcano. There's also a resort there named Misibis Bay and they brand themselves as your luxury island getaway. Book one of the sumptuous rooms in the resort and avail of their many land and water activities.
Even if you decide not to stay at the resort, booking special tours to see the sunset or to go snorkeling is an easy matter. For a truly memorable honeymoon, why not swim with the whale sharks in nearby Donsol?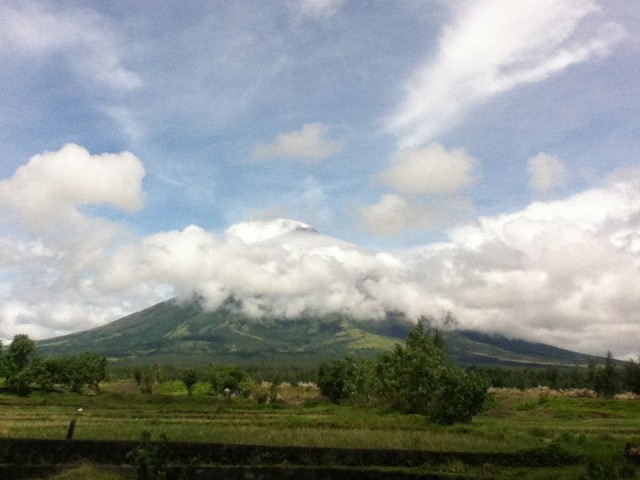 Bataan
Candlelight dinner by the ocean, sunset cruises, walks on the beach and other romantic expectations you have with your special someone can be met at Bataan. There are many resorts in the area offering top-notch services geared towards making you feel relaxed and pampered.
Recommended places to stay are Anvaya Cove Beach and Nature Club and Las Casas Filipinas de Acuzar. Immerse yourself in the natural beauty provided by this part of the Philippines and have the best honeymoon you deserve.
Anawangin, Zambales
Anawangin Cove would require couples (all visitors actually) to rough it out as it is still an undeveloped spot. In other words, tents are in order and be prepared to get disconnected from your phones because service is zero in the area. It would take a bit of time reach this place too.
On the plus side, you'll be surrounded by relatively untouched natural beauty. Sleeping under the stars with your partner sounds appealing too, don't you say? You'll have plenty of opportunities to unwind and just enjoy each other's company.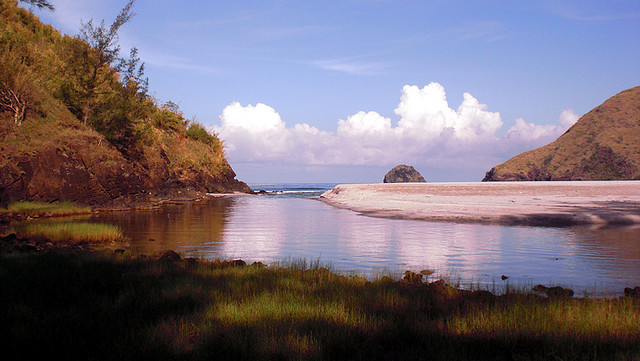 So what are you waiting for? Plan your romantic getaway to any of these places today and have a truly unique and memorable honeymoon in the Philippines.