The Philippine Islands is known for its beautiful and pristine beaches like the powdery white sands of Boracay and the surfing destinations in Zambales, Aurora and Batangas. But not all are privy with the pink beaches in this archipelago. Pink beaches are not only found in the Bahamas or Bermuda. The Philippines also have these wonders of nature.
Sila Island 
Northern Samar does not only have white beaches but pink as well. Located in the quiet and remote town of San Vicente, the Pink Beach of Sila Island is one of the three pink beaches in the Philippines, the other one being Subic Beach in Sorsogon. This scenic powdery beach in Northern Samar is still not as visited as Boracay but is slowly gaining popularity among backpackers and local tourists. It also has rock formations and black stones which set it apart from its neighboring beach, beautiful but not as mystical as this pink beach because it has white but not-so fine sand. The pink color of the sand is said to come from the small fragments of red corals and shells that have been washed ashore over the years. Summer is the best season to visit since the sun makes it more pinkish.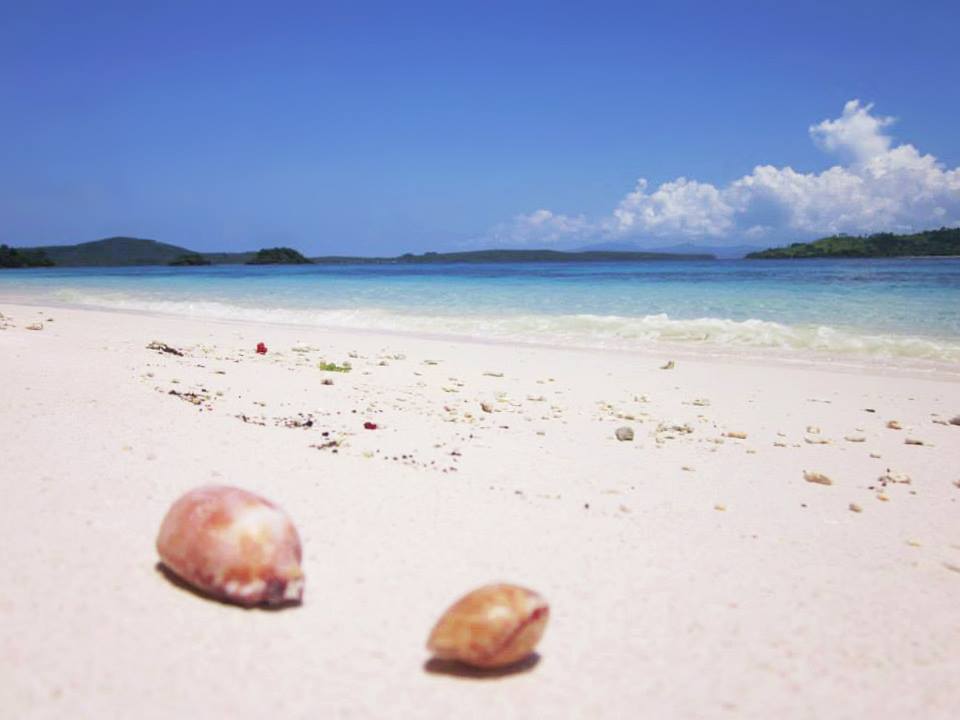 How to Get There:
From Tacloban City, you can ride a van which will take you on a four-hour-and-a-half trip for P250 to Calbayog City. Next, take another van going to the jump-off point to San Vicente. A boat going to San Vicente leaves at 2 p.m. every day from Monday to Saturday. Fare is at P100.
Great Santa Cruz Island
Another enchanting beach to explore is located in an inhabited island in Zamboanga City, found in the southern region of the country. As early as the 1970s and early 1980s, Italian and German tourists have frequented this island which affected its popularity. The beach's pink color is said to have come from the pulverized red organ pipe coral which was a result of surf erosion mixed with white sand and occurred eons of years ago. Today, there are well-maintained cottages for foreign and local tourists. There are also stores in the area and security is covered as well by police officers.
While in Zamboanga, a guided tour to this island should be in your list. Aside from swimming, snorkeling and scuba diving are also available. Enjoy the crystal blue waters, pink coralline and sumptuous seafood. Feast on squid and crabs and have them cooked for you by the vendors at low prices. Although there are cottages for rent, you can opt to stay in the beach and the shaded areas. Overnight stays are not available but half-day and day trips are. Travel companies also offer tours for a more organized trip. It also has an abandoned cemetery, making it more interesting. Found in some of the concrete markers in the cemetery are miniature vintas which symbolizes the belief of the Badjaos or the gypsies of the Sulu Sea that the journey does not end in death but continues in the afterlife.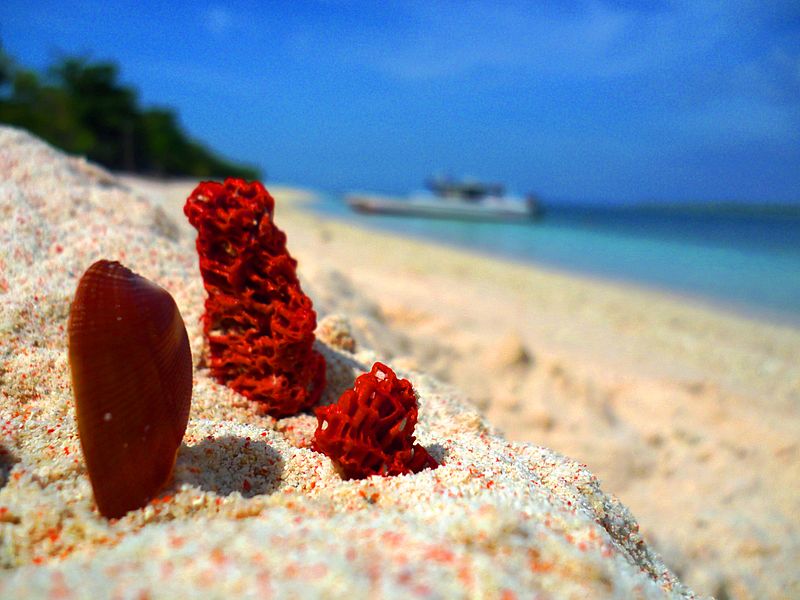 How to Get There: 
From the mainland, a boat trip lasts for 30 minutes. It can be a motorized vinta or outrigger coming from the port in Paseo del Mar. Boat cost is around P1,000 and can accommodate 10 passengers. Visit their tourism office near Lantaka Hotel by the Sea.