BORACAY ISLAND, Philippines — Boracay Island, Philippines – Crown Regency Prince Resort is offering travelers with a new promo during this rainy season. The Bed Weather Special presents guests with discounts on regular room rates until September 29, 2013 only.
Crown Regency Prince Resort in Boracay Island, Philippines is offering a new promo for the rainy season. Called Bed Weather Special, the special deal offers room discounts for stays until September 29, 2013.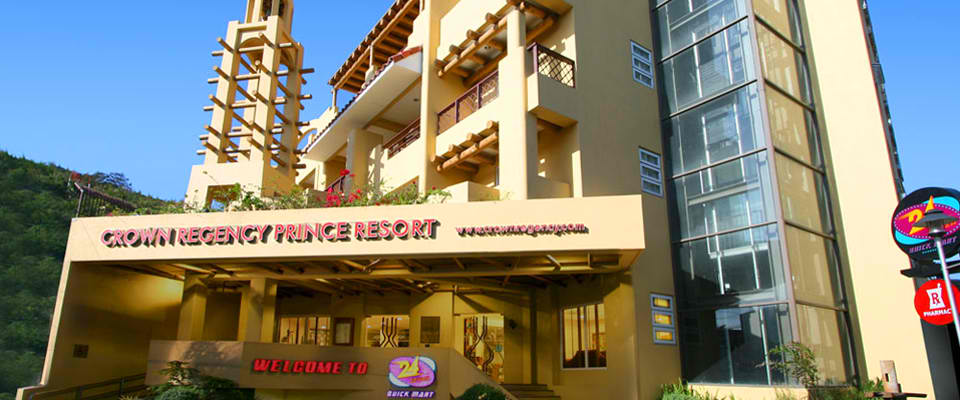 This special offer is ideal for those who would like to enjoy the resort's accommodation and other features without spending a fortune. It applies to the Deluxe Room, which has cable television, hot and cold shower, and complete bathroom amenities.
This room-only rate offers is good for 2 adults. But guests can bring 2 children aged 11 and below and will not have to pay extra charges. There are no special conditions for this offer like minimum and maximum nights of reservation.However, it does require a minimal 10% prepayment via credit card that will serve as deposit to secure the booking.
To take advantage of this limited offer, guests must log on to the resort's website at http://www.crownregencyhotels.com/princehotel/packages.php and click the banner to launch the booking system, which is powered by DirectWithHotels. From there, they can now select the dates of their stay, choose the number of rooms they need, and confirm the reservation by providing essential personal information and the prepayment.
Once done, they will receive a message via email containing the status of their payment and confirmation of their booking. All remaining balance must be settled at the Boracay beach resort upon checking-in. All transactions made using the website and booking engine are monitored by trusted information security providers Trustwave and VeriSign.
Offering one of the best accommodations in Boracay Island, Crown Regency Prince Resort also provides tourists with affordable, cozy, and well-furnished guestrooms. It also offers various facilities for dining, leisure, and even business needs. Its location in Station 1 gives an excellent combination of quiet and easy access to many restaurants, bars, and establishments along the popular White Beach and main road.
For more information about Crown Regency Prince Resort and its services, location, and latest promos, log on to http://www.crownregencyhotels.com/princehotel/packages.php.
Crown Regency Prince Resort
Boat Station 1, Bulabog Road
Brgy. Balabag, Malay, Aklan
Boracay Island, Philippines
Phone Numbers: +6332 418-8888; +6336 288-1088/288-1695 (Boracay)