Costa Pacifica Raintree Resort in Baler, Aurora, Philippines
Get Swept Away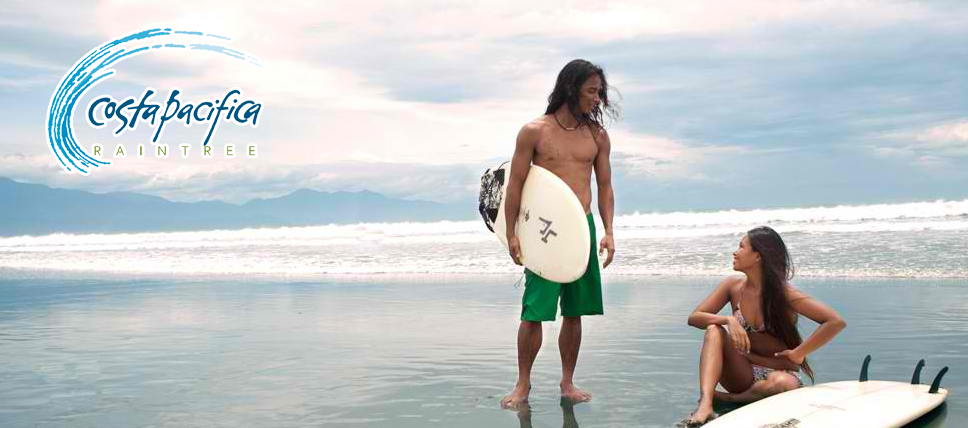 ​Let the combined beauty of Baler and exciting holiday options at Costa Pacifica Raintree take you away to an unforgettable holiday. From one of a kind rock formations and 9-foot-high waves, down to the last detail of our accommodation and services, you can be assured of an adventure for the books.
Aside from exciting activities, our hotel offers you a delectable serving of local and international dishes from our restaurants. You can also opt to share the lovely scenery that surrounds our hotel with the people that matter by holding your events and celebrations at The Pavilion.
Costa Pacifica Raintree in Baler, Aurora, Philippines is located along Sabang Beach, which attracts surfers from November to March. Water sports enthusiasts can also enjoy Cemento Reef, Dicasalarin Point, Charlie's Point, and Dalugan Bay. Aside from geographic formations, hiking trails, waterfalls, and coves, Baler is home the historic Museo de Baler and Dona Aurora's House, which are just a few minutes away from the hotel's location.
Bright, Minimalist Rooms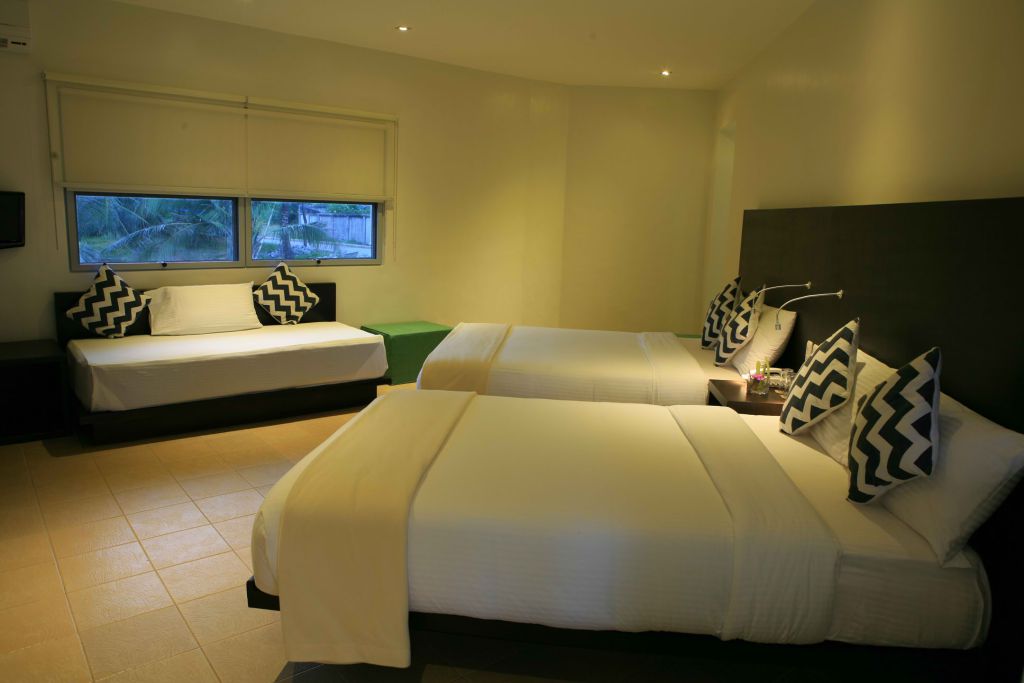 ​The light-colored and well-lit rooms emulate the lovely beach beside the hotel. The guestrooms provide a relaxing atmosphere that will aid guests in achieving a good night's sleep. The air-conditioned accommodations have a hot and cold shower, Wi-Fi Internet connection, and cable TV. Should you wish to see the lush greenery surrounding the hotel, you can do so at the privacy of your own veranda. The rooms also display samples of local artworks and crafts.
Carefree Adventures by the Sea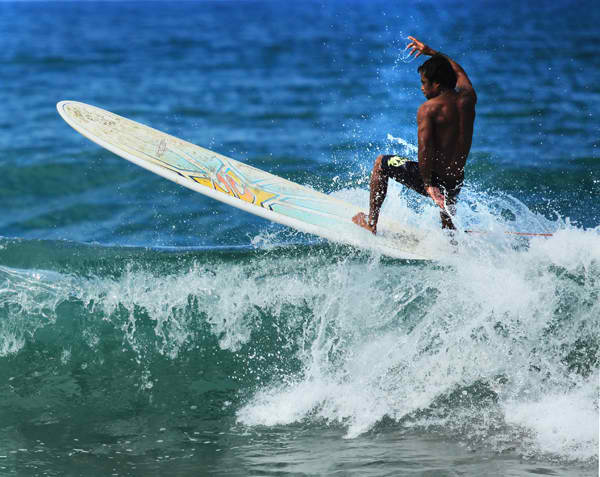 Do what you came to Baler to do: surf, explore, eat, and relax to your heart's content. Let our hotel take care of the practical details with our laundry, daily room service, and 24-hour in-room dining. We also have two restaurants and a cafe, a beach shack, and kid's activity and play area. You can also see our organic vegetable and herb garden, try our surf lessons, and enjoy the use of our gym and pool.
​Our hotel has cottage units that come in three styles: Casa Loft, Casa de Bahia, and Casita de Bahia guestrooms. Casa Loft and Casa de Bahia rooms feature romantic yellow lights and local crafts. Casita de Bahia units, on the other hand, are contemporary and modern bungalow type rooms with light and dark wood furnishing and views of the swimming pool and jacuzzi.
The Beach House, Costa Pacifica Raintree's restaurant, serves local and international dishes. It also offers breakfast buffet and set meals for lunch and dinner. Cafe Rosa, meanwhile, is a cafe and restaurant where you can feast on themed buffet and sumptuous Baler dishes for breakfast, lunch, and dinner. We also have The Pavilion to serve as a venue for parties, weddings, meetings, and launches.
Aside from delectable food and venue choices, we also have a list of facilities and services which ensure your convenient stay at our hotel: 24 hour in-room dining, laundry services, make-up service daily, complimentary Wi-Fi access, complimentary use of the gym, complimentary use of the pool, nurse on call, kid's activity and play area, sports shops offering surfing lessons and board rentals, & other water sports equipment and activities, organic vegetable & herb garden, restaurant and cafe, events venue and beach shack
How to get there
Costa Pacifica Raintree is located at Buton St., Brgy. Sabang, Baler, Aurora. Buton St. is located a few minutes away from Baler town proper via tricycle. Buses from Manila go directly to the Baler bus station, near Baler public market. From there, take a tricycle to Buton St. at Brgy. Sabang. Costa Pacifica Raintree can be found on a stretch of resort facilities along Buton St. at Sabang Beach.
For reservations, contact:
Costa Pacifica Raintree Resort
80 Buton St., Sitio Labasin, Sabang Beach, Baler, Aurora, Philippines
Contact Randy Salvador (Resort Manager)
Contact Carmela Sison (Marketing Manager)
Phone (63 2) 576-4555 / 893-2561
Mobile 0908-732-0673 / 0917-527-0342 (Randy) / 0917-524-7750 (Carmela)
Email inquiry@costapacificaraintree.com / caguilar@costapacificaraintree.com / rsvn.costapacificaraintree@gmail.com / [email protected] / [email protected]
Website www.costapacificaraintree.com