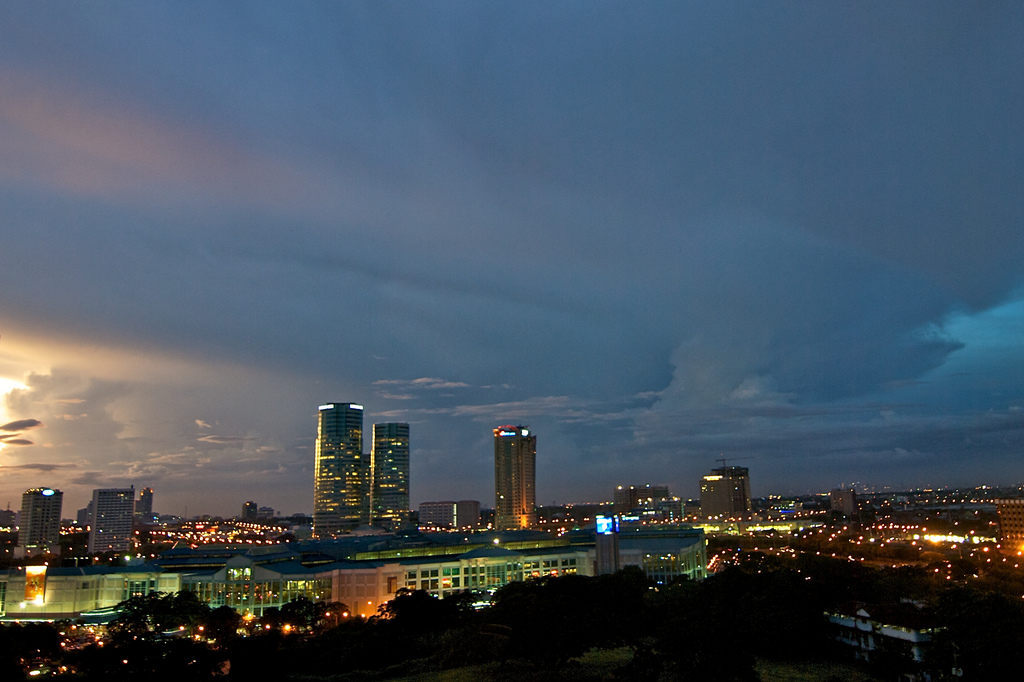 Are you looking for a 5-star hotel in Alabang? Whatever brings you to this destination, you'll find that accommodations in this upscale Muntinlupa City suburb are the ideal choice for a mini-break or working trip in the city. Why? Because Alabang is home to local and international corporate headquarters, making it one of the most visited locations in the country by business travelers. This city also houses a number of shopping centers, great dining venues, and luxurious accommodations.
The Bellevue Hotel Manila
Providing 459 elegant accommodations for corporate tourists and leisure travelers, The Bellevue Hotel Manila boasts a prime location in the vibrant, thriving business and commercial district of Alabang in Muntinlupa City. The hotel also houses a number of dining venues like Vue Bar, Poolside, Cafe d' Asie, and Phoenix Court. Visitors can take advantage of the hotel's salon and massage services at the Mandarine Spa. Apart from these superb amenities, a swimming pool can be enjoyed by guests before or after a busy day at work.
Vivere at the Richville Regency Suites Hotel
Whether you're in Alabang for a short or long vacation, Vivere will provide the type of lodging you need. This hotel offers a variety of accommodation options, from studio units to suites, all are equipped with modern amenities. Guests can dine at the hotel's restaurant located on the 31st floor while enjoying spectacular views of the city's skyline. Those who want different dining options have easy access to a lot of bars, cafes, and restaurants outside the hotel.
Parque España Residence Hotel
This hotel in Muntinlupa is designed for residential living and features fully furnished accommodations right in the heart of the city's bustling business district. The 103 rooms of the property come with a mini-bar, private toilet and bath, Internet access, TV with cable channels, and kitchen with cooking facilities. Travelers can unwind at the roof deck and take a relaxing dip in the hotel's outdoor swimming pool and jacuzzi. A complimentary breakfast is also provided by Parque España Residence Hotel.
Acacia Hotel Manila
The hotel's 262 well-equipped suites cater to upscale business and leisure tourists. Each guestroom is fitted with ultramodern amenities including 40-inch LCD TV with cable channels, electronic "Do Not Disturb" sign, full-size executive desk, Wi-Fi internet access, and electronic safety deposit box. Acacia Hotel Manila also boasts a comprehensive array of facilities like restaurant, shops, salon, spa, jacuzzi, business center, swimming pool, and so much more. Staying at this 5-star hotel in Alabang puts guests close to business establishments and other key places of interest.
About the Author:
Acacia Hotel Manila in Muntinlupa City, Philippines is 20 minutes away from the airport and easily accessible through the Skyway and South Luzon Expressway. It is located at the corner of Commerce Avenue in Filinvest Corporate City, Alabang where it is surrounded by business and commercial establishments.
Articles Source:http://hotel.ezinemark.com/4-posh-hotels-in-alabang-perfect-for-a-relaxing-city-break-18d34292086.html
Photo: Sunset Buildings By Jojo Nicdao ( fr Flickr) under CC BY 2.0